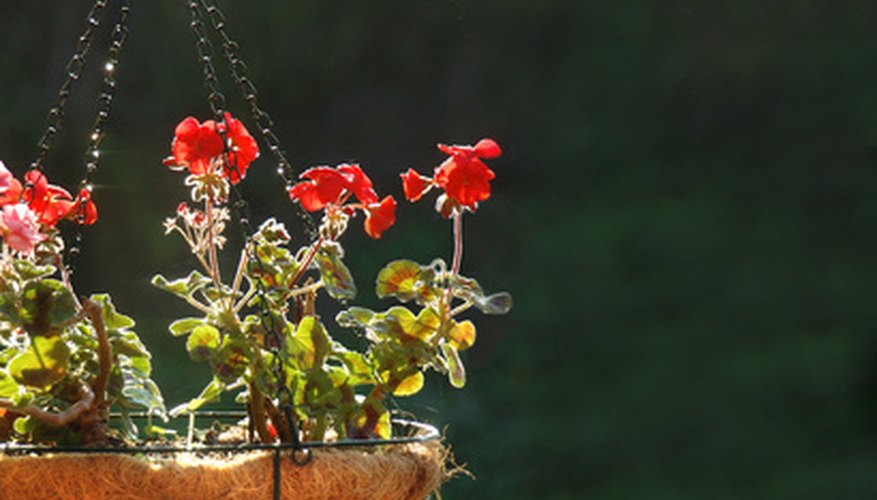 The best flowers to grow in pots in July depends on where you live. In some areas of the country, the weather in July is blistering hot, while in others temperatures don't normally exceed 68 degrees Fahrenheit. Plants that thrive in the cool, foggy summers in San Francisco will likely fry in the torrid July temperatures in Las Vegas. However, many July bloomers can survive the hot summer sun by being planted in sheltered areas where they will receive protection from the afternoon heat. Container gardening is perfect for this situation.
Calibrachoa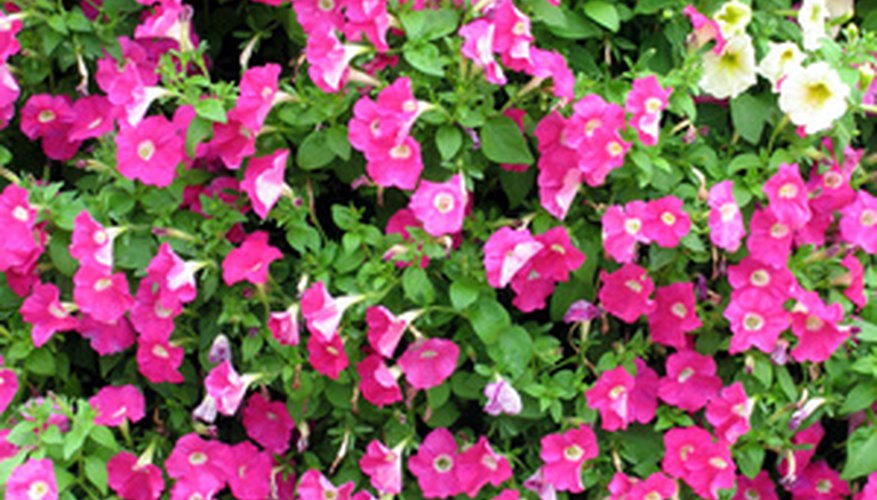 You may know this plant by its common name, million bells, and if you are planning a hanging container full of a variety of flowers, this pretty plant should be considered for inclusion. With small, trailing flowers, million bells will bloom from spring until fall and look their best in July. They flower in several colors, including red, white, pink, yellow and orange. Million bells are a cute accent to other flowers in the pot and grow best in full sun.
Verbena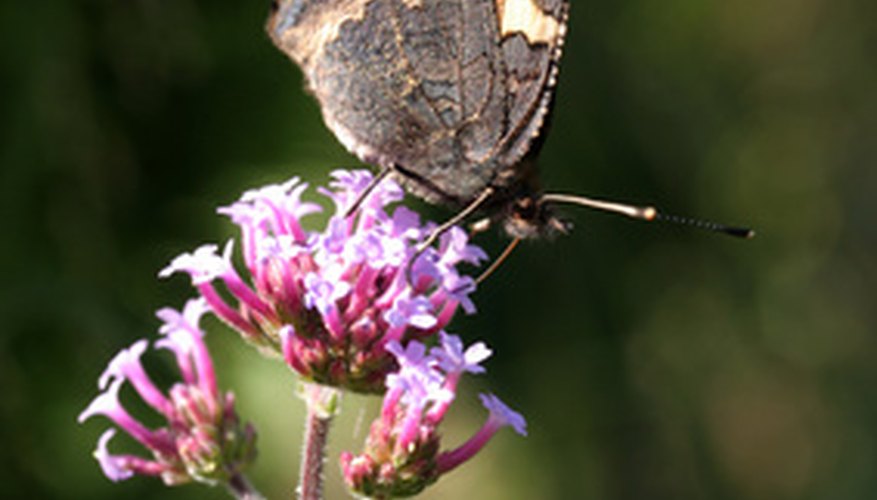 Verbena is a popular choice for a July pot of flowers. There is a trailing variety you may want to consider for hanging pots. Verbena requires frequent dead-heading to continue blooming all summer and to look its best. Choose from pink, purple, red, lavender and white varieties. Verbena can be grown in full sun or morning sun and afternoon shade in warmer areas. Verbenas are hardy from zones 5 to 10 depending upon the variety. Because they are prone to powdery mildew, verbena must have 8 to 10 hours of sunlight per day, according to horticulturists at Texas A&M University.
Hydrangea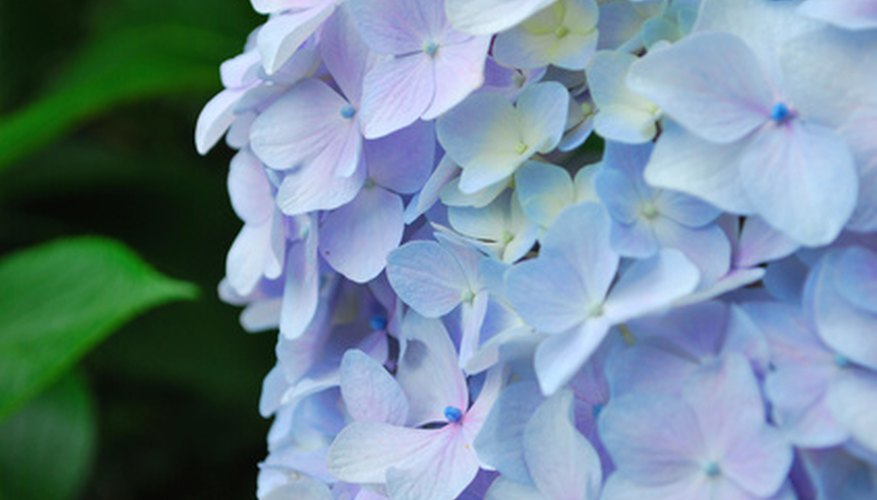 Due to the size of the bush, hydrangea is generally considered a ground-grown plant. Surprisingly, it does quite well grown in pots. When shopping for a hydrangea to grow in a pot, look for H. Aborescens, which is hardy to USDA zones 4a to 9a and will do well in a somewhat shady area in hot climates. Pruning this hydrangea will keep it looking good in its pot. Another shade-loving hydrangea is H. macrophylla, which will bloom in July with flowers of blue, purple and pink. Try to find pots that are no smaller than 15 or 16 inches in diameter to give the hydrangea plenty of room. Hydrangea grown in pots require daily watering.