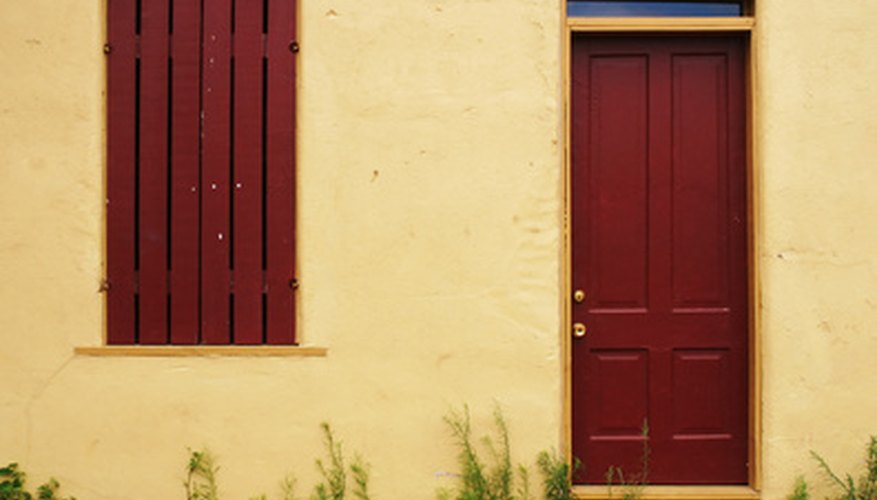 Window, Door and Weeds image by Scott Griessel from Fotolia.com
Weed Eater was the first brand of string trimmer available on the market. Although today the brand is manufactured as a subsidiary of the Poulan power tool company, the name Weed Eater has become a generic name for all string trimmers. As a part of regular string trimmer maintenance, users must routinely replace the monofilament line in the trimmers. Most string trimmer companies make this task simple so users without any mechanical experience can do it .
Lay the string trimmer on a flat surface with the cutting head facing upward.
Grasp the rotating cutting head in one hand and pull the bump knob off the string trimmer with the other hand. Lay the bump knob aside.
Reach into the cutting head and grasp the spool. Pull the spool outward with your free hand to remove it from the hub.
Clean the cutting head, bump knob and spool with a clean cloth and inspect for damage.
Measure 20 feet of replacement line and cut it with a utility knife.
Insert an end of the line ½-inch into the small hole on the inside of the spool. Wind the line evenly and tightly onto the spool in the direction that the arrow printed on the spool indicates.
Push the line into the notch, leaving 5 inches of line on the other side of the notch at the end. Rethread this line into the eyelet and line up the notch with the eyelet. Push the spool back into the cutting head until it snaps in place. Press the bump knob back onto the cutting head.
Pull on the line outside of the cutting head to release the line from the notch.
Things You Will Need
String trimmer

Clean cloth

Utility knife

Replacement line

Measuring tape
Resources