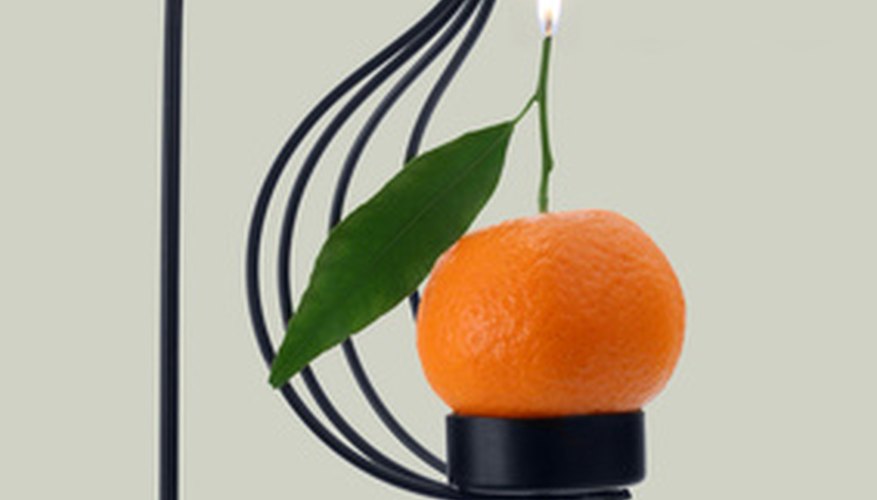 You can grow tropical plants in North Texas as long as you protect them in a greenhouse, garage or indoors in the winter. Because North Texas experiences several freezes between November and March with occasional ice and snow that kill tropical plants, growing them in containers is the easiest way to move them into shelter when the weather becomes threatening. However, the brilliant blooms and exotic appearance of tropical plants make the effort worthwhile.
Hibiscus
Tropical hibiscus offers big, bold, beautifully colored flowers throughout the summer. Four hibiscus varieties are Texas Superstar plants: Flare Perennial, Pink and Peppermint Flare, Moy Grande and Lord Baltimore. These plants have large red or fuchsia trumpet-shaped flowers on plants that grow 4 to 5 feet tall. The plant's leaves are glossy, dark green and grow alternately on the stem.
Hibiscus plants may be placed in containers or directly into the ground. In most cases, a North Texas gardener should treat hibiscus as an annual. However, moving the container indoors in winter and providing adequate sunlight, moisture and humidity may keep it growing from one year to the next.
Plant hibiscus in full sunlight in the spring after all danger of frost. The Flare Perennial, Pink and Peppermint Flare and Moy Grande tolerate the slightly alkaline soil in parts of North Texas, whereas the Lord Baltimore really prefers a slightly acidic soil.
Satsuma Mandarin
The Satsuma Mandarin is another Texas Superstar that can be grown outdoors in South Texas. However, in North Texas, this plant produces well when grown in large containers—about 20-gallon size—and protected indoors during the winter. The citrus fruit is harvested in late fall and is sweet, easy to peel, and almost seedless.
Plant the Satsuma Mandarin in spring after all danger of frost. Use a highly organic potting mix and a slow-release fertilizer with both micro and macronutrients. The container must have an open drain hole and should be watered weekly. Add fertilizer every four months during the growing season.
Ginger
Ginger may be grown for its flavorful roots—actually, rhizomes or underground stems—that are used to season Indian and Asian dishes or as a medicinal herb for treating nausea. However, the ginger plant is an attractive landscape tropical plant in its own right. The ginger plant looks somewhat like bamboo with long green leaves and yellow or white flowers.
Plant ginger in a sheltered spot that offers filtered, but not direct, sunlight or strong winds. Use a good potting soil and place in a large container with an open drain hole. Start ginger from a healthy rhizome or purchase as a container plant. It will grow about 2 to 3 feet tall. Fertilize every four weeks. Keep the soil moist until late summer and then allow it to dry—about 8 to 10 months later. When the leaves turn brown, harvest the rhizomes. Peel, chop and freeze ginger root for cooking. Save a few good rhizomes and replant indoors to have plants for next year.
The University of Maryland Medical Center reports that ginger is often used to treat nausea associated with motion sickness, pregnancy and chemo-therapy. Research indicates that ginger is safe and effective to use for these purposes.