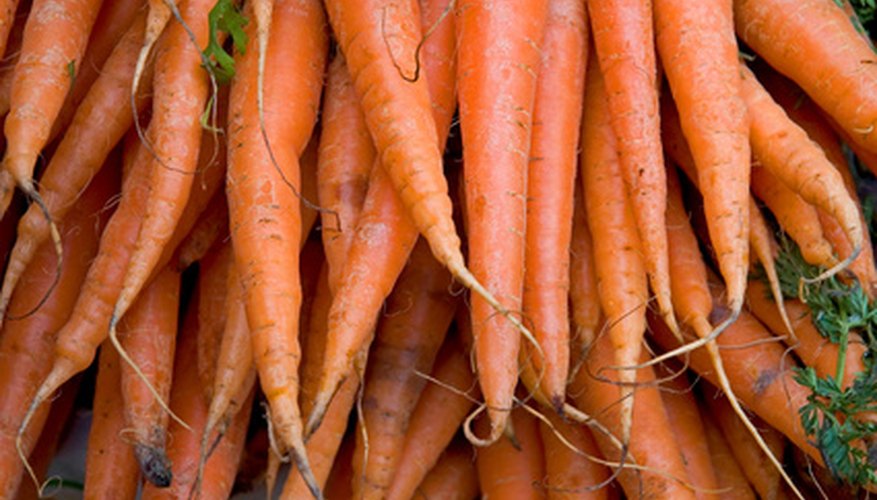 Growing vegetables for and with kids is a fun way to get children to both identify and eat more vegetables. There are specific considerations for gardening when growing vegetables with children, such as choosing the right veggies and making the area easily accessible, to make it a fun experience for everyone.
Getting Started
When you are getting ready to start your garden, keep in mind that your garden space should be exciting and accessible to kids. Kids these days are wired to the web and video games, so it's important to make gardening fun. Let them help you design your growing space so they feel an immediate connection to the space. Let the children help decide what vegetables to grow, and teach them the basics of what plants need to live. Leaving time for children to explore the garden space is also important and gives them the opportunity to use their observation skills to find things like bugs and worms.
Fun Structures
Add some pizazz to your vegetable garden by building and/or planting some structures to add an element of play. Bean tepees are one of the easiest structures to build. Simply take five or more poles and bind them at the top to make a tepee. Plant your pole beans at the bottom and watch them grow. Another fun vegetable garden structure for kids is a "corn house," modeled after sunflower houses. Plant a square of corn large enough for your child to fit inside.
Easy Vegetables
Whether you're growing a garden with your children or planting vegetables for them to eat, there are several fun and easy vegetables to grow. Peas are one of those easily recognizable vegetables that are easy for children to plant, because the seeds are fairly sizable. Peas are also an easy veggie to pick and can be eaten right from the garden. Carrots are also a fun and easy vegetable to grow for children. While planting the carrots may be a little more difficult for kids because the seeds are quite tiny, children will have great fun harvesting and eating home-grown carrots. Other fun and easy vegetables to grow and eat are beans, corn and pumpkins. These three vegetables grow together quite well and can be planted to help each other grow. They are known as the "three sisters" and were grown by Native Americans.
Spaces and Tools
When thinking about vegetable gardening spaces for kids, reserve some space for one or more small raised garden beds. These beds will allow children easy access to help care for the vegetables and will allow them an up-close look at the progress of their veggies. Also, buying kid-size trowels and gloves may help get your child involved. Smaller-sized garden tools are also safer for small children.
Considerations
One consideration to keep in mind when gardening with and for kids is whether or not you want to use pesticides and herbicides to control pests. A non-chemical, or organic, approach to gardening will ensure that kids have no contact with harmful chemicals.