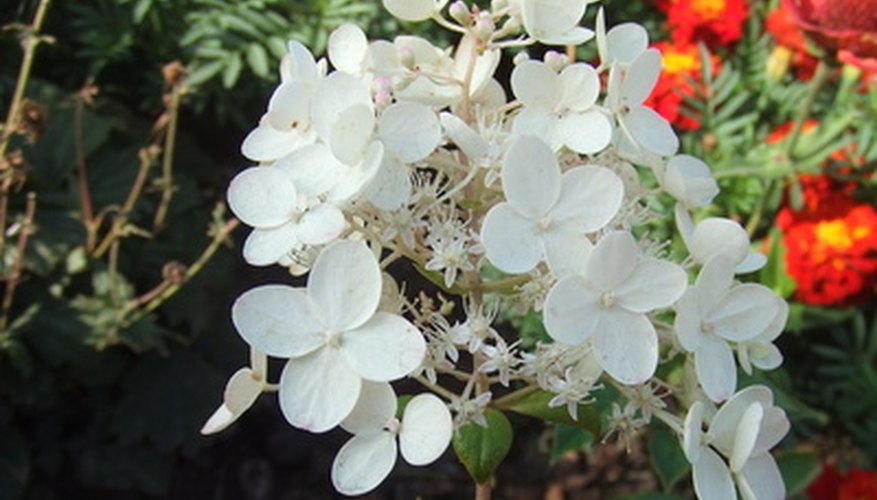 Finding good plants and shrubs that will grow well in shaded beds can seem daunting, as all plants seem to require some kind of sun exposure. But you'd be surprised at how many beautiful and even flowering plants and shrubs can thrive in deeply shaded areas. Whether your planting area is in light, medium or deep shade, you can find plants and shrubs that will create a nice bed.
Garden Hydrangea
Growing 4 to 6 feet in height, the garden hydrangea (Hydrangea arborescens grandiflora) has smaller flowers than the cultivar Annabelle, but the blossoms won't droop in deep shade. The garden hydrangea can adapt to many different soil types, but it prefers pH-neutral to acidic soil. The flowers are white to pinkish in 4- to 6-inch-wide clusters and bloom throughout the summer months. Garden hydrangeas are hardy down to USDA hardiness zone 4, where winter temperatures dip down to -25 degrees F.
Hostas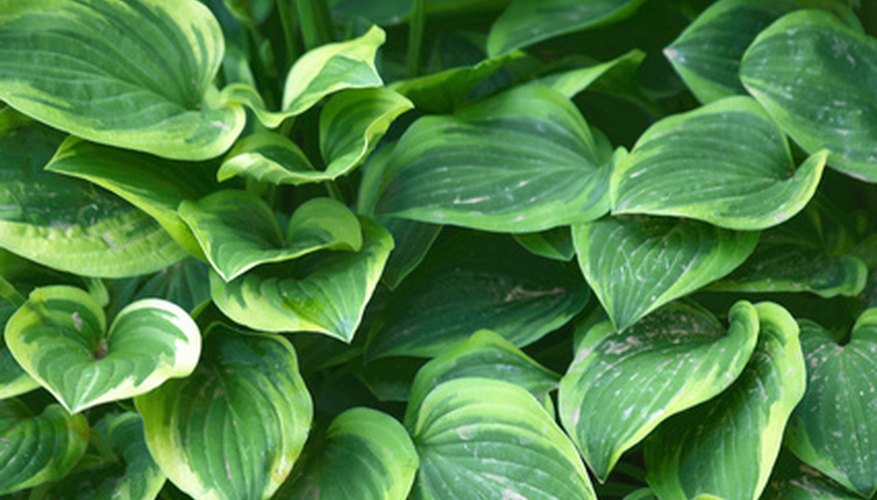 Beloved for their extreme low maintenance and wide variety of showy, colorful foliage, hostas are one of the best plants for shaded beds. Choose a hosta variety with bluish leaf hues for best results in a shady bed, such as the cultivars Blue Cadet, Black Hills, Dorset Blue, Guacamole and Krossa Regal. Hostas like constant moisture, but they can grow even poor soils and tolerate some dryness.
Siberian Cypress
Reaching a height of only 1 foot, the Siberian cypress (Microbiota decussata), also called the Russian arborvitae, is an evergreen that grows well in shady bed with well-draining soils. The Siberian cypress is hardy down to zone 3 (-35 degrees) and can spread up to 10 feet wide. Its juniper-like foliage is scale-like and bright green. The Siberian cypress likes well-draining soils and requires little to no maintenance.
Lily of the Valley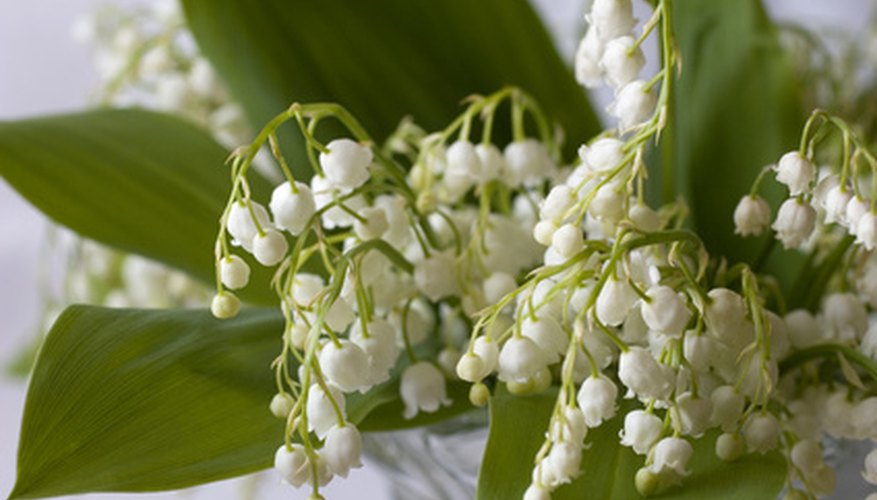 Growing in USDA zones 4 through 9, lily of the valley (Convallaria majalis) is a perennial flowering plant that prefers moist, organic, fertile soils. Growing to just 9 inches tall, lily of the valley blooms in late spring with white, bell-shaped flowers that are fragrant and waxy.
Japanese Painted Fern
The Japanese painted fern (Athyrium niponicum 'Pictum' ) has variegated, 18-inch-long fronds are soft silver with tinges of blue and red. This fern is hardy down to -15 degrees, growing in zones 5 through 8. The Japanese painted fern spreads slowly, forming clumps that are about 2 feet wide. Grow your Japanese painted fern in organically rich, slightly acidic soils and keep the plant constantly moist.