Ornamental plants are plants grown for the for the sheer pleasure of their appearance, or the shape, texture and color of the plant's foliage and flowers. While many ornamental plants may not have practical purposes such as providing shade, fruit or vegetables, ornamental plants and flowers are valuable for the liveliness and color they give to a garden.
Lily of the Valley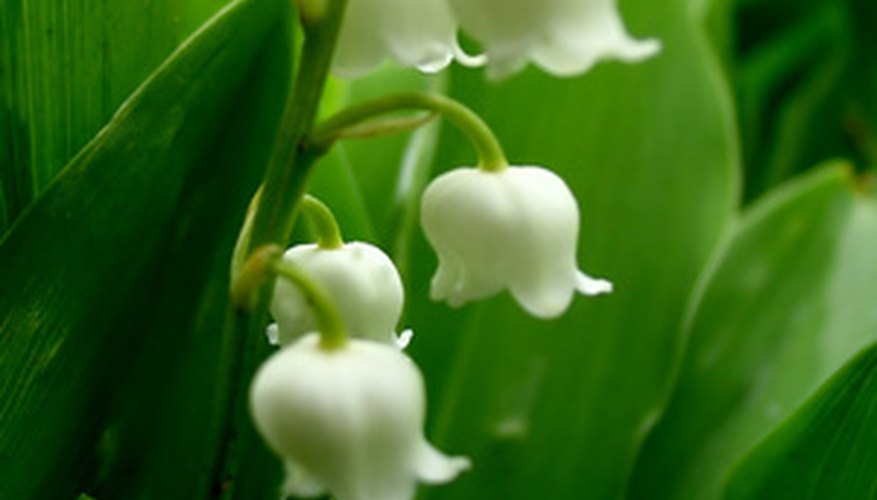 Frequently used in wedding bouquets for its crisp white blooms, lily of the valley (Convallaria majalis), also called "Our Lady's Tears," is a lovely ornamental plant for a shady garden. Native to cool regions of Northern Asia and Europe, the lily of the valley boasts pale green oblong leaves and rows of bell-shaped white flowers. Lily of the valley is sensitive to heat and light and will do best with indirect or filtered sunlight. Full sunlight may be tolerable for established plants growing in cold climates. The lily of the valley requires moderately rich, moist soil, and benefits greatly from the occasional boost an application of manure or compost can provide.
Lavender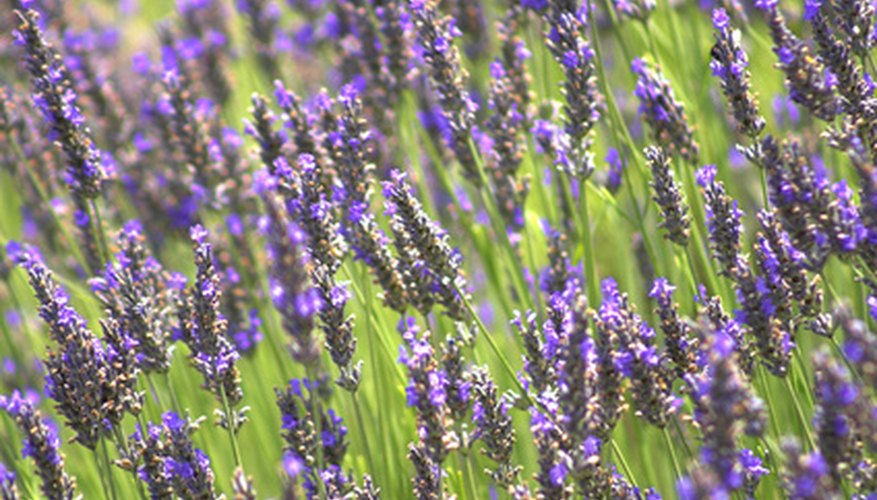 Lavender (Lavandula) is a plant that serves both ornamental and practical purposes. The shrub-like plant has a strong aroma which serves as a deterrent to common garden pests such as rabbits and deer. English lavender (Lavandula angustifolia) is a popular ornamental lavender that boasts small blue or pinkish blossoms. English lavender is a hardy, drought-tolerant plant that will thrive in well-drained soils and full sunlight. Even after the plant has finished flowering in early summer, the attractive aroma will remain in the garden.
Tulips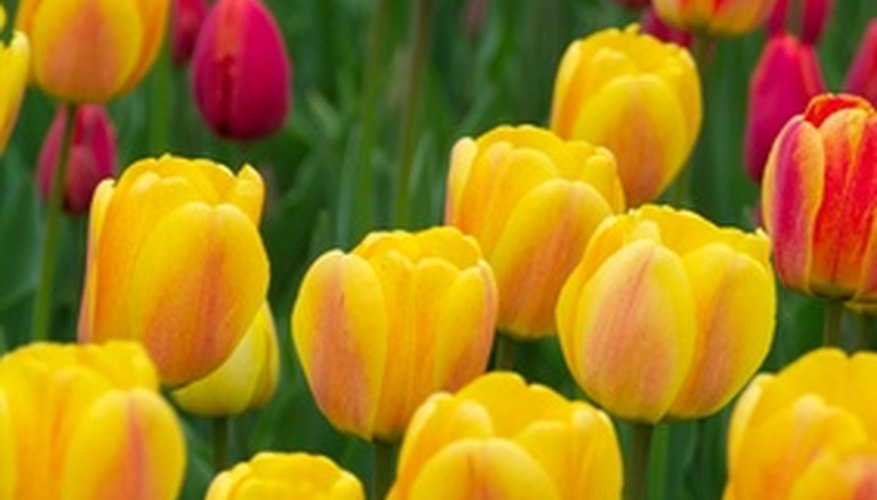 Tulips (Tulipa) are a flower popularly associated with Holland, despite their native origin of Central Asia. Tulips are frequently grown for their distinct flowers, which come in a staggering range of colors, both solid and variegated. Tulips are perennials that grow from a bulb, and proper care and environment can lead to many years of beautiful blossoms. Tulips require full sun to partial shade in areas that have long, cool springs. Too much heat will kill the flower. Well-drained soil is crucial for tulips to grow, as too much water in the soil will rot their roots. Cut tulips will live in water for an average of three days.