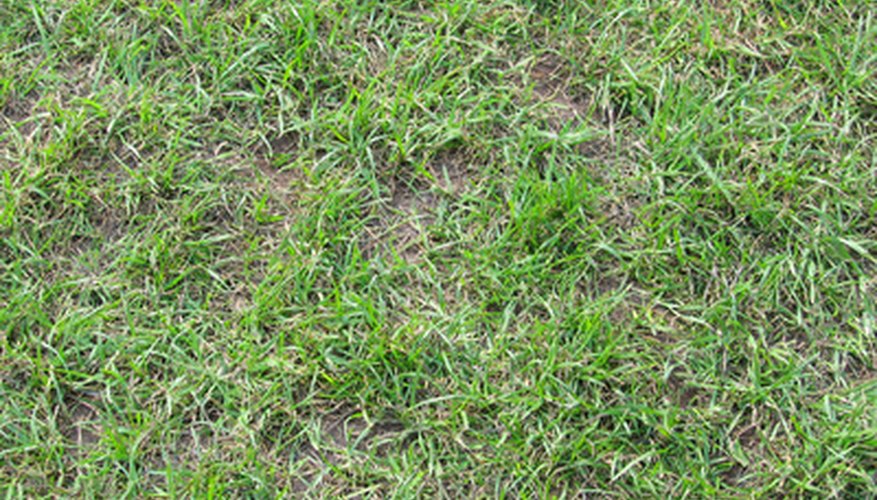 Texas crabgrass is a perennial gramanoid, a grass or grass-like plant native to Texas and Florida. Texas crabgrass grows in long stalks that have pod-like growths that release seeds. Texas crabgrass is like regular crabgrass, in that is is easy to control as long as a thick, dense turf is maintained around it. Texas crabgrass requires plenty of light to germinate. A well-developed turf reduces light coverage and prevents seeds from returning.
Mow the crabgrass to 1 inch in height to reduce seeding and to weaken the weed.
Remove thatch--dead grass that has become a layer over the soil--by raking the surface of the lawn using a thatch-removal rake. This will improve herbicide application.
Apply a pre-emergence herbicide two weeks before the expected date of crabgrass emergence. Past experience of crab grass in the lawn will inform you when your areas germination will begin. The germination season lasts anywhere from April to September.
Apply a post-emergence herbicide on all areas where crabgrass appears. Crabgrass specific herbicides are available from garden centers. MSMA, DSMA, AMA and CAMA are effective selective herbicides.