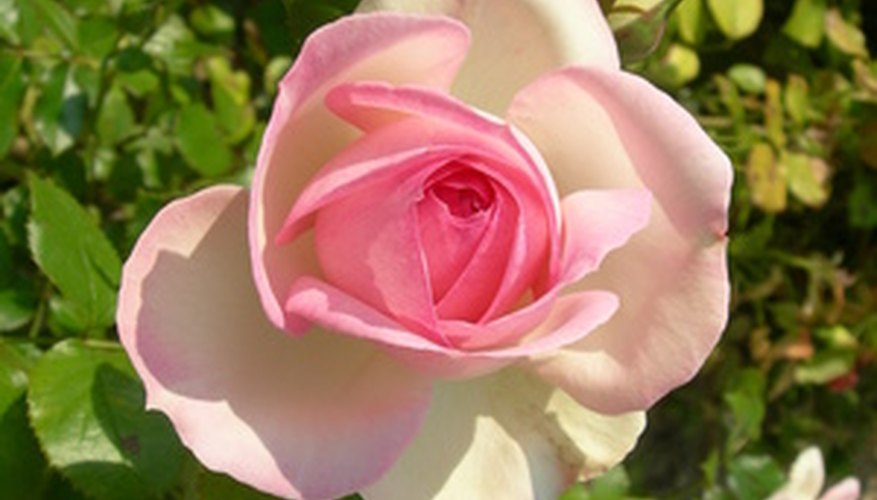 The Compassion climbing rose is also known as Belle de Londres. It is a climbing hybrid tea rose with exceptionally full-blossom formation. Each rose flower has 36 petals. It has sweet-smelling blooms of salmon-pink shaded with apricot. The Compassion climbing rose is known as a very fragrant rose and is the most popular rose grown in England. The Compassion climbing rose was bred by Harkness and introduced in 1972.
History
Since its introduction, the Compassion climbing rose has been a consistent award winner, including the Royal National Rose Society Edland Fragrance Medal of 1973. Among its other awards is the Best Climber of the American Rose Society 2000 show of the Millen Rose Society. It has remained a consistent best seller for the breeder. Parentage of the Compassion climbing rose is White Cockade and Prima Ballerina.
Types
Rosa Compassion is a climbing hybrid tea rose. Hybrid tea roses are enjoyed for their perfectly shaped flowers. They are excellent cutting roses with long upright stems and prominent flower blooms. The Compassion rose has many petals on each bloom that give it the look of an old-fashioned rose. Some of its stems grow many flowers and others produce one perfect bloom.
Features
Compassion climbing rose is popular for its blossoms of salmon-pink shaded with apricot. The sweet-smelling flowers of the Compassion rose make it a favorite for trellis entryways. It blooms from July to September and has dark green, glossy foliage. It is a repeat bloomer, which gives abundant flowers throughout its blooming season. Compassion is also a disease-resistant rose.
Best Location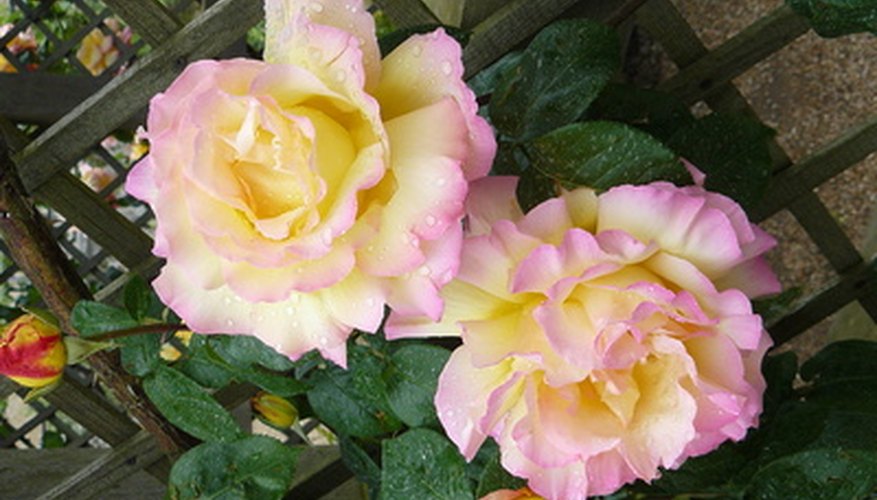 Jardins de Villandry - Rose jaune et rose image by albillottet from Fotolia.com
Compassion is a large-flowered climber that grows 5 to 15 feet in height. It is especially suited to climbing a pillar or archway. Compassion does best in full sun with humus-rich, well-drained soil. Pruning in late winter to early spring ensures vigorous growth and large flowers. Climbing roses need adequate circulation of air to prevent mildew development.
Considerations
The Compassion rose can be pruned to maintain a shorter habit. It has dark wood and bushes out from the base so is well-suited as a pillar rose. Pinch out the faded flowers to encourage a second flush of color. The blossom colors can change as the flowers develop, going from peach to crème to apricot in hue. The fragrance level of the Compassion rose has been rated "6-8, very strong" by the British Rose Growers Association.