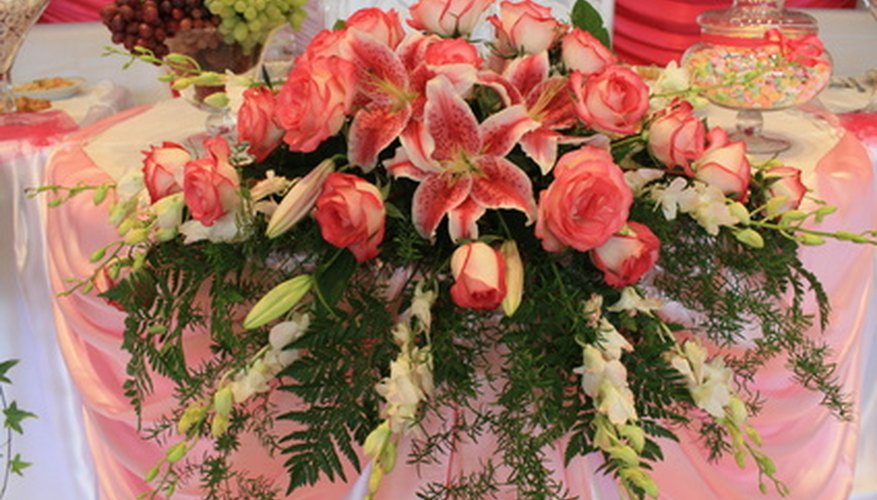 The art of arranging flowers is a time-honored tradition, valued in countries all over the world. Almost any flower can be used in a bouquet: all it takes is a sturdy stem. But certain plants stand out from the others for their beautiful and classic blooms, making them staples of traditional bouquets.
Lily of the Valley
Lily of the valley (Convallaria majalis), also sometimes called "Our Lady's tears," is a flowering plant native to cool climates throughout Northern Europe and Asia. The plant has pale oblong green leaves and delicate bell-shaped flowers that are almost always an icy white. The national flower of Finland, lily of the valley is frequently cultivated for its delicate blooms, ground covering abilities and its sweet scent. Lily of the valley plants, leaves and all, are commonly used in wedding bouquets thanks to the pure whiteness of its flowers.
Tulips
Cherished as an icon of Holland, tulips (Tulipa) produce beautiful blooms in an amazing array of colors, ranging from creamy white to purple, pink and striped yellow and red. Tulip flowers have a distinct cup shape and waxy, luscious petals. The foliage is a rich green with long, fleshy leaves. Though tulips don't have a long bouquet life, their flowers are lovely enough that they are frequently incorporated into bouquets anyway. Cultivated tulips typically bloom in the spring and die by summer.
Baby's Breath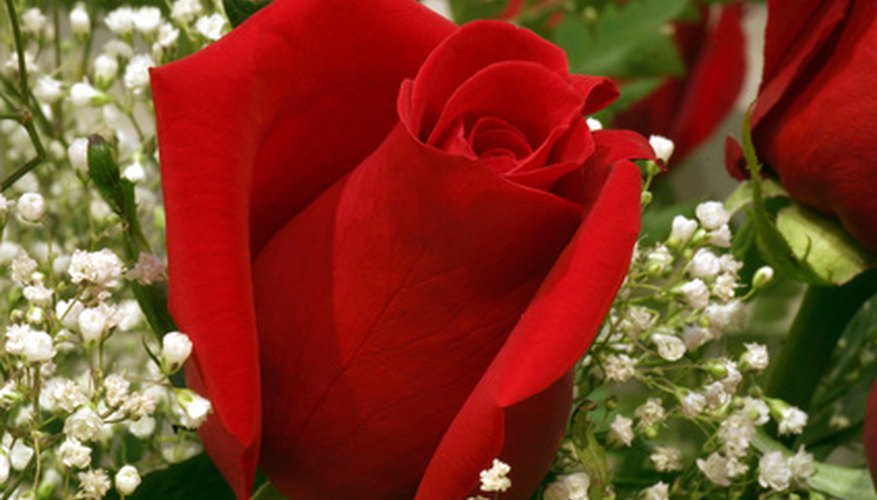 Baby's breath (Gypsophila) is an herbaceous annual and perennial flowering plant native to Europe. Between mid spring through mid summer, the plant produces clusters of tiny, crisp white flowers. Baby's breath is valued both as an ornamental plant in the garden and as a filler flower in bouquets, where the delicate white blooms are often used to accentuate larger, bolder flowers. Baby's breath is naturalized to the eastern half of the United States and can be found growing in the wild and in gardens. Baby's breath flourishes in full sunlight and well-drained soils.