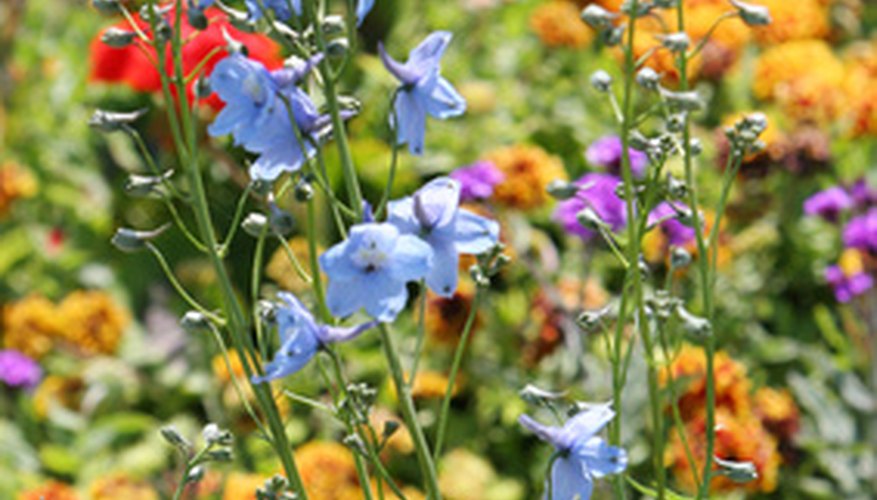 Esperanza, known botanically as Tecoma stans and more commonly as yellow bells, hardy yellow trumpet or yellow elder, is a small flowering shrub native to Texas. It has a long bloom season covering spring, summer and fall producing clusters of warm yellow, trumpet-shaped flowers vaguely reminiscent of golden freesia. The plant is hardy as a perennial down to USDA zone 8b and can easily be grown in containers and overwintered indoors. Esperanza flowers and nectar attract both bees and butterflies.
Water your esperanza deeply, but not frequently--it is accustomed to the dry, rocky and sloped soils of Texas and Arizona. Increase water in the summer and during periods of high heat and drought to keep the plant looking its best. Surface soil can feel dry to the touch, but soil should feel moist a few inches down.
Top dress the soil around the plants, once or twice a year with aged livestock manure or compost to gently feed the soil. Because esperanza is well adapted to even very poor soil conditions, chemical fertilizers are not necessary or warranted. The compost and fertilizer will provide plenty of nutrients to keep the plants thriving.
Prune away dead bloom stalks or foliage as needed throughout the growing season to keep the plant looking tidy. In climates colder than zone 8b where it grows as a semi-evergreen or annual, you will need to shear off the dead plant material that did not survive the winter. Conduct this pruning in the spring just after the last hard frost has passed to make room for new shoots.