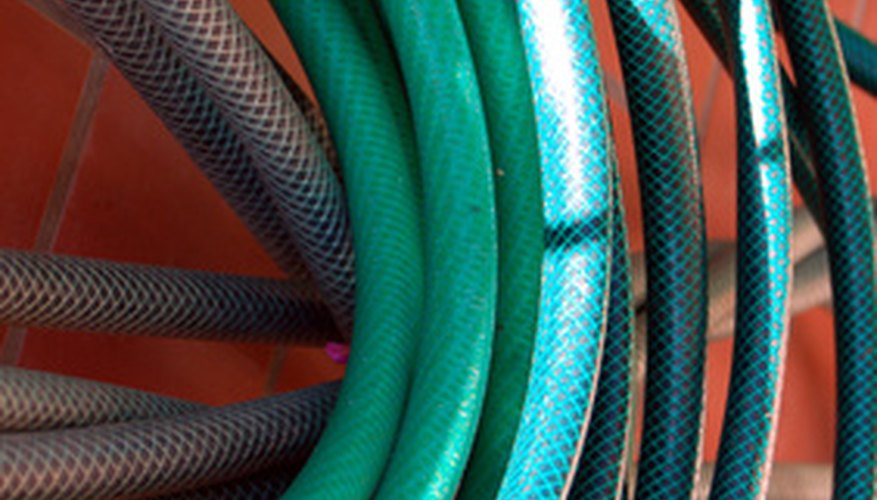 A hose is one of the most important pieces of equipment you'll buy for your garden. While gardeners often have their favorite brand to recommend, consider your needs before you spend any money. Garden hose warranties can range from six months to a lifetime. They are made of plastic or rubber, and often have mesh reinforcement to prevent kinking. Read the fine print--hoses often are not safe to use for drinking water.
Light Use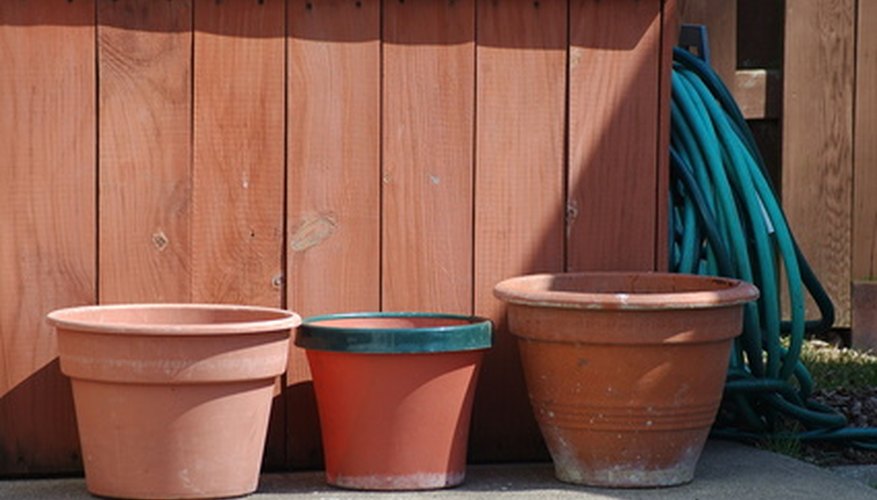 Garden hoses have screw-threaded fittings on each end. They are made of aluminum, plastic or brass. Even on a light-use garden hose, it's best to buy one with brass fittings. Brass cannot be crushed easily by wheelbarrows or car tires. This type of hose will last much longer than plastic or aluminum. The diameter of a hose determines how much water it will carry. For simple gardening jobs and light watering, choose a 3/4-inch to 5/8-inch hose. A hose with a bigger diameter will be heavy to carry around the garden. Hoses come in lengths from 25 to 100 feet. For a small yard, a 25-foot or 50-foot hose will be adequate.
Heavy Use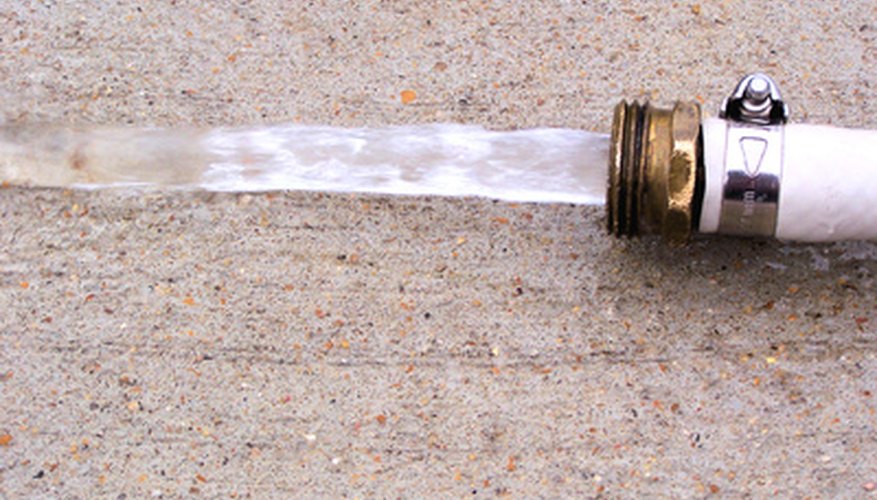 If you garden every day and use plenty of water, you will need a heavy-duty hose. The best hoses have a 6-inch kink guard that prevents the hose from kinking as you pull it out of the faucet. Look for 3-ply to 4-ply nylon, vinyl or rubber reinforced with mesh. Hoses have a psi rating, which means the "pounds per square inch" of pressure it can withstand before cracking. Ratings typically range from 50 to 600 psi. The higher the psi, the stronger the hose. Well-made brass fittings are the best for preventing water leaks, and they do not rust or rot.
Soakers and Sprinklers
A soaker hose lets water leak slowly out of tiny openings, irrigating all plants within several feet. Soaker hoses are left on for hours to irrigate deeply. Soaker hoses are helpful in hot climates and when gardens cannot be easily watered by hand. Water goes only where you need it--into the ground. Such hoses save water, time and money.
A sprinkler hose squirts water out slowly and is left on for less time. "Vinyl sprinkler hoses are generally flat, so they can be laid on the ground with their perforated side facing up," according to PopularMechanics.com. "A capped end forces the water through the perforations in a fine spray for watering lawns and narrow garden areas."