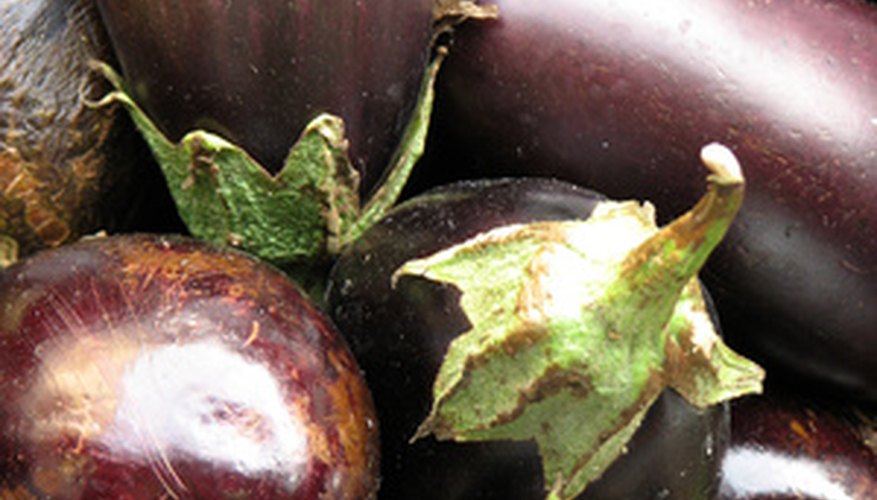 Georgia's humid, subtropical climate makes growing vegetables a relatively easy task. Middle Georgia is characterized northward by the rolling hills of the Piedmont plateau region and more to the south by the Appalachian Mountains, but weather and red clay soil conditions in those areas remain fairly constant in the remainder of the state. The state's relative warmth offers residents a longer growing season than their northern counterparts. In mid-Georgia, warm-weather crops can be planted around April 1.
Summer Squash
Squash will grow in many soil types as long as it is well-drained. Varieties like Embassy zucchini and early yellow summer crookneck squash can be planted anytime after the danger of frost has passed, and can be planted successively for early and late-season harvests. Squash likes to grow in full sun. Mulching around plants helps retain moisture. Pick fruit when it is young and tender, usually when it is no longer than 8 inches.
Green Beans
Beans are abundant producers, and pole varieties provide vertical growing opportunities for maximizing garden space. Soil should be at least 60 degrees Fahrenheit before seeds are planted. Plant bush beans 3-6 inches apart, and pole beans 8-10 inches apart in full sun. Like with squash, bean plants benefit from mulching and full sun. They also enjoy fertilizer that is high in phosphate and low in nitrogen. Beans are ready to harvest in about two months.
Bell Peppers
Bell peppers take at least 70 days to mature. Tropical by origin, they do not tolerate cool weather, and therefore do well in mid-Georgia's summer heat. They thrive in well-drained, fertile soil that is kept moist, so mulching is a good idea, as is regular watering during dry periods. Plants should be given about 18 inches to grow in width in full sun.
Tomatoes
Tomatoes also require full sun. Georgia's clay soil should be improved by working in compost, peat moss or other organic matter into the top 6 to 9 inches of soil. Tomatoes can be planted 2 feet apart, with the top of the potted plant sunk 1 inch below the surface. Staking or caging is necessary, as is a soil soaking 6 to 7 inches deep at weekly intervals, and mulching.
Eggplant
Eggplant is ready to pick in 60 days or more, and is easiest to grow from transplanted seedlings. They are more susceptible to cold than tomatoes, so it's essential to plant when all danger of frost has passed. Spacing can be 18 to 24 inches apart. Regular watering, planting in fertile soil and applying some fertilizer again after the first harvest will extend plant life and fruiting. Gloves should be warn for harvesting because some varieties have thorns on stems.