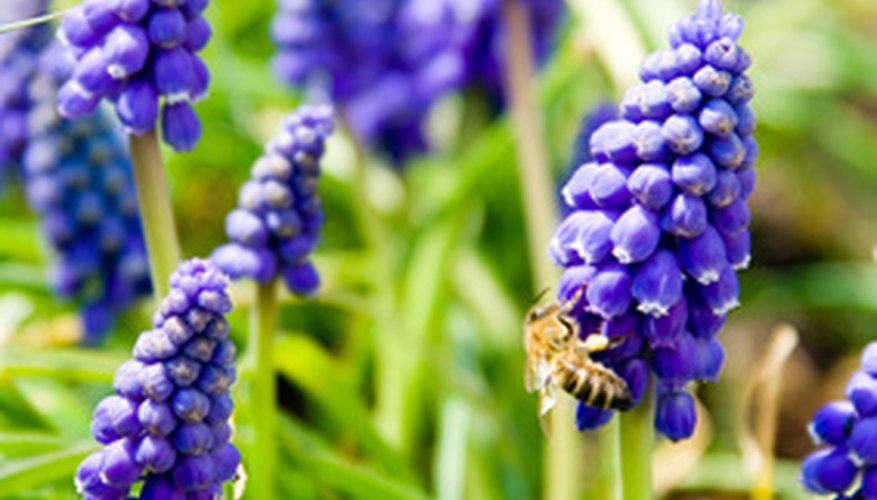 Plants that grow from bulbs are some of the first to emerge in Kentucky landscapes in the spring. The Bluegrass State, bordered by seven states in the southeastern portion of the country, features a subtropical climate, but experiences all four seasons. Weather in this mountainous region, which is mostly encompassed by USDA hardiness zone 6, can be extreme. But hardy bulbs proliferate and thrive here.
Snowdrops
Snowdrops are one of the hardiest and earliest flowering bulbs, often pushing through Kentucky snow drifts in late winter and early spring. Milky white flowers dangle downward on stems. Bulbs grow best in full sun and loose, well-drained soil, and plants are deer resistant.
Tulips
Tulips are native to Turkey and the Himalayan foothills, which experience frigid winters and dry summers, so their perennial capabilities can be hampered by wet Kentucky climates. But bulbs generally remain hardy and offer spring bursts of color on tall stems. They enjoy well-drained, airy soil. Several varieties exist in colors ranging from purple to creamy white.
Daffodils
Cheery yellow daffodils that pop out of the ground in early spring help the winter doldrums pass. The bell-like blooms feature petals surrounding a middle cup. Cultivars, which number more than 25,000 according to the American Daffodil Society, can also come in creamy pink and white. Kentucky's wet springs help bulbs grow. The bulbs and leaves contain poisonous crystals that deter predators.
Bluebells
Bluebells are members of the lily family but reproduce by growing small bulbs on the sides of original bulbs. They are Spanish and Portugese natives but flourish in climates as far north as USDA zone 3. Gardeners like them because they can grow well in shade, have soft, bell-shaped light blue flowers, and grow up to 2 feet tall. They don't grow well in waterlogged soil.
Crocuses
Crocuses are early spring bloomers, usually appearing shortly after snowdrops. Flowers are light purple and white, and feature yellow centers. These eastern European and Russian natives are hardy from USDA zones 3 to 8 in the U.S. They only grow about 6 inches tall, and proliferate in spots that receive full sun and part shade. Flowers are cup-shaped and face upward as they bloom.
Grape Hyacinth
Like snowdrops and crocuses, grape hyacinths are also some of the earliest bulb bloomers. Their grape-colored flowers form cones at the top of stems, but individually, they are shaped like bells. These Asian natives enjoy growing in moderate climates that are not too wet or dry, but aren't particular about light. Aside from their vivid color, their scent is also sweet, making cut flowers good for bouquets and vases.