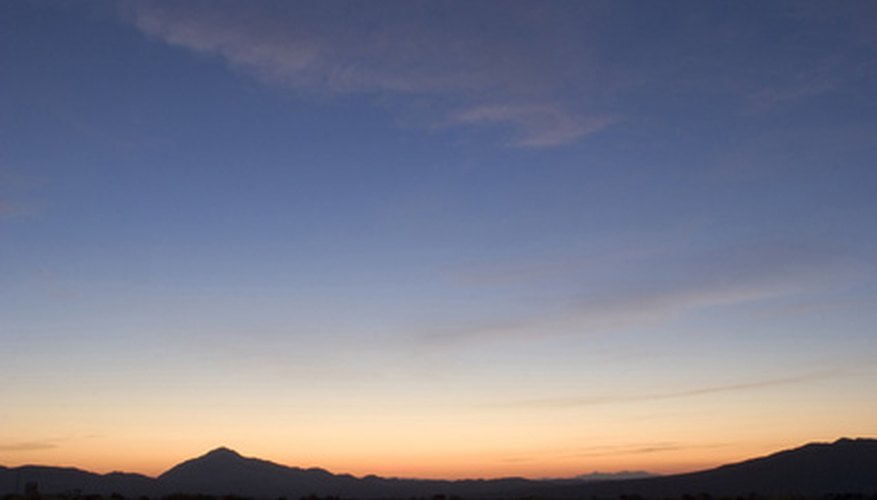 Nicknamed "The Golden State" because of its abundance of sunshine, it's no surprise that California has an amazing array of flowering plants that thrive in its temperate climate. California encompasses diverse regions such as the Mojave desert, as well as rich coastlines and dense forests, allowing for impressive diversity in native flora.
California Poppy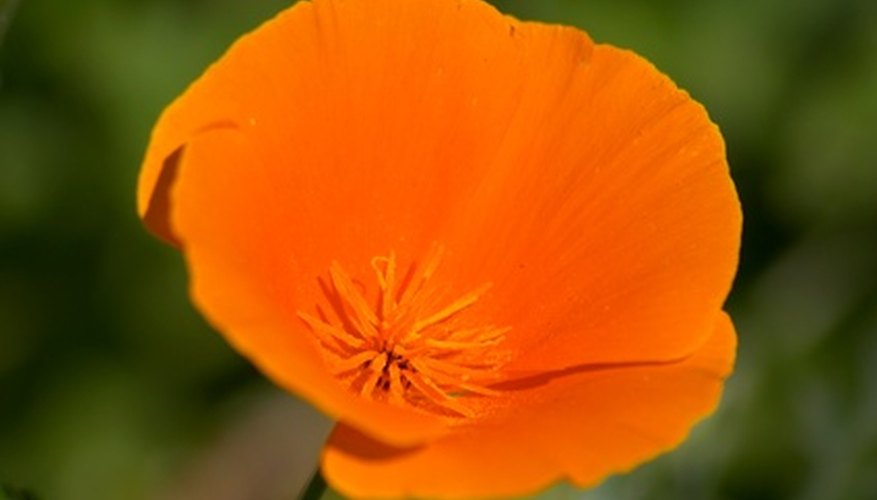 The state flower of California, the California poppy (Eschscholtzia californica) is a drought tolerant plant that is native to the Western United States. The California poppy is often seen in gardens as an ornamental plant, as well as growing along roadsides in the state. The plant has delicate orange or yellow orange four-petaled flowers and blue green foliage. The hardy flower thrives in full sun, growing well in sandy, well-drained and nutrient poor soils.
Whitestem Paperflower
Whitestem paperflower (Psilostrophe cooperi) is a flowering perennial of the daisy family that grows freely throughout California's Mojave Desert, as well as the Sonoran Desert and parts of New Mexico, Utah and Mexico. The plant is low to the ground and has a shrub-like appearance, with long-lasting bright yellow flowers that have a paper-like quality when dry. Rather than turn brown, dried paperflower petals retain their cheery yellow color. Whitestem paperflower is drought tolerant and thrives in dry, sandy soils.
Yellow Beeplant
Yellow beeplant (Cleome lutea) is a hardy flowering desert plant that can be found throughout California in sandy soils in the desert, or in woodlands. The annual plant boasts long stalks with fluffy yellow flowers that are highly attractive to bees. The plant blooms starting in mid spring and lasting through the summer. The yellow beeplant was a useful plant to Native Americans of the Southwest, who ate the nutrient rich leaves and boiled the plant to obtain a black pigment for pottery.