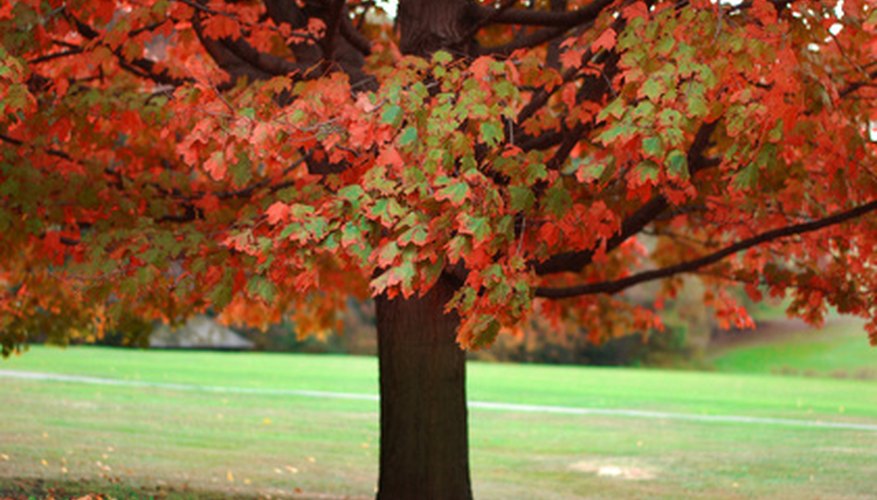 Pennsylvania's perennial plants return year after year to provide garden color and interest. Perennials may be bulb plants, woody--trees and shrubs--or herbaceous. The leaves and stems of herbaceous plants die in autumn; however, their root systems produce new stems, leaves and blooms the following year. Perennials native to Pennsylvania have adapted to the state's climate and soil, making them low-maintenance, high-performance garden additions.
Nodding Onion
Nodding onion (Allium cernuum) is a bulb perennial belonging to the lily family. Its clump of grassy leaves has an up to 2-foot flexible stalk. When the plant's cluster of pink or white blooms appears between June and August, its weight makes the stalk nod toward the ground. The flowers attract hummingbirds and butterflies. Nodding onion has edible leaves and bulbs but can be mildly toxic in large amounts. Planted where its mild onion scent won't be a problem, nodding onion is an unusual and attractive summer perennial. It grows wild in the cooler parts of Pennsylvania, along stream banks and in moist mountain areas. Plant nodding onion in sun and organically rich, moist, alkaline soil. For greatest effect, says the a Lady Bird Johnson Wildflower Center, plant bulbs in groups. Divide the clumps every three years, or when they produce eight to 10 stalks. Protect young plants from browsing deer and elk.
Crimson-Eyed Rosemallow
Crimson-eyed rosemallow (Hibiscus moscheutos), a woody perennial shrub, stands 3 to 8 feet high and grows in Pennsylvania's marshes and swampy forests. Between July and September, it has abundant trumpet-shaped creamy flowers. Bright yellow stamens extend from their burgundy throats. Heart-shaped foliage is gray-green with downy white undersides. An excellent butterfly and water garden shrub, crimson-eyed rosemallow likes moist to wet alkaline soil and sun to part shade. It leafs out late in the spring.
Pearly Everlasting
Pearly everlasting (Anaphalis margaritacea) is an herbaceous perennial of the aster family. It's common along Pennsylvania's roadsides and in open woods. The plants grow 1 to 3 feet high, with clumps of straight, fuzzy stems and white to grayish green foliage. Their most unusual feature is their flower, the yellow-centered cluster of pearly white bracts responsible for their names. Flowers appear over a long season from June to October. Dried flower stalks and bracts work well in floral designs. Painted Lady butterflies feed on the blooms. Plant pearly everlasting in dry, sandy to gravel soil and sun to part shade.