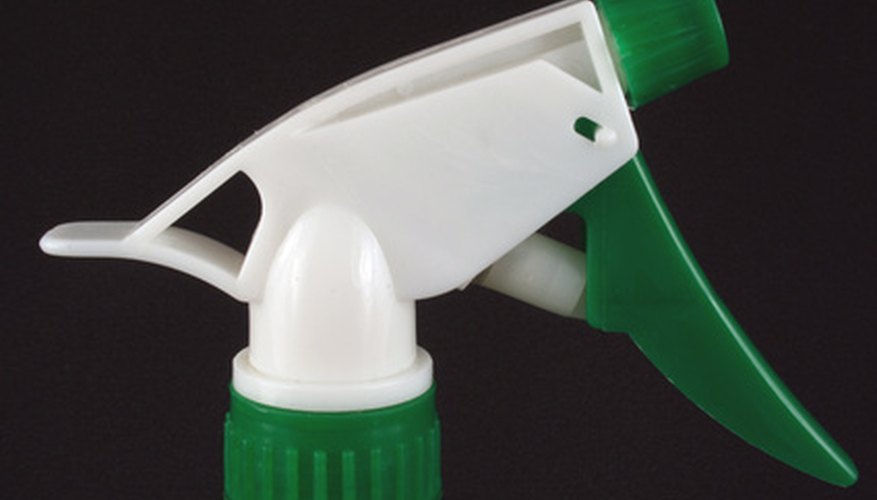 Creeping Charlie, also known as creeping Jenny and gill-over-the-ground, is an attractive creeping vine with variegated leaves and small but pleasant purple flowers. Consequently, many gardeners purposely introduce it to their yards and gardens. But often this is without the knowledge that creeping Charlie is actually an aggressive-growing invasive weed. If left unchecked, it will quickly move from the garden into the lawn. Once established, it will rapidly out-compete the existing grass. And creeping Charlie can be tough to kill with traditional broad-leaf herbicides. The best way to kill creeping Charlie is with a spray application of diluted borax.
Wait for the right time to kill creeping Charlie. This weed is only effectively killed in spring when it is actively growing (for the best results, mow the creeping Charlie and then spray once it grows back to 3 to 4 inches in height). To give the borax sufficient time to do its job, wait to spray on a day when there is no rain forecast for the next two days. Early morning or late evening is the best time to spray.
Dissolve 4 ounces of borax (Twenty Mule Team Borax is ideal if you can find it) in 1/4 cup of warm water.
Mix the borax solution into 1 gallon of water. This is enough borax solution to cover 400 square feet of creeping charlie.
Pour the solution into a spray bottle.
Spray the creeping Charlie until it all of the plant tissue is thoroughly wet but not dripping. Try to focus the spray on the creeping Charlie as much as you can.
Re-seed or plant the area that the creeping Charlie was growing in. The weed is likely to return (especially in shaded, bare areas) if it is not replaced with competitive ground cover.
Tips
Do not increase the concentration of borax. Too high a concentration or too many applications can kill the surrounding grass. At the above concentration, borax may temporarily brown affected grass but it should quickly recover.

Keep your grass at a height of around 2.5 inches to help it out compete creeping charlie.
Warning
Do not use borax around garden plants. Creeping Charlie should be hand-pulled from gardens.