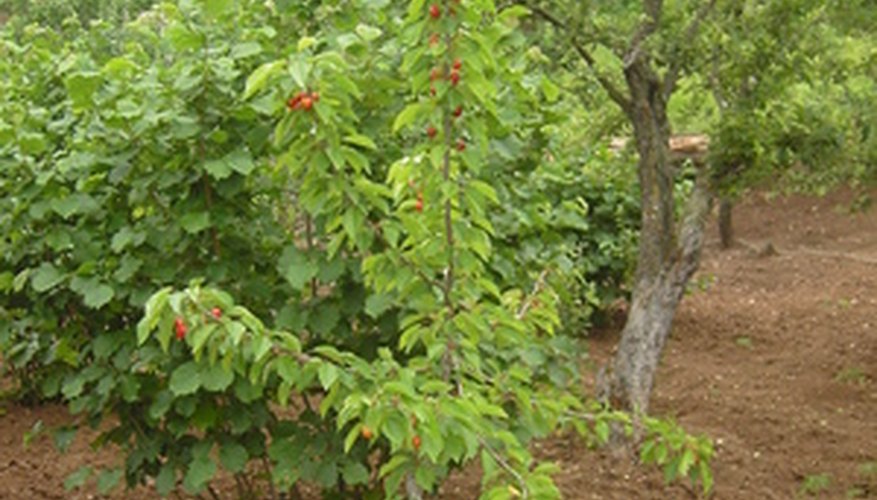 There are several different types of fruit-bearing trees. Many are suitable for backyard orchards, different climate zones and tastes. The love of fruit trees has been with us for a long time, and in reality, many fruit trees take care of themselves, providing they receive adequate nourishment, water and sunshine.
Apples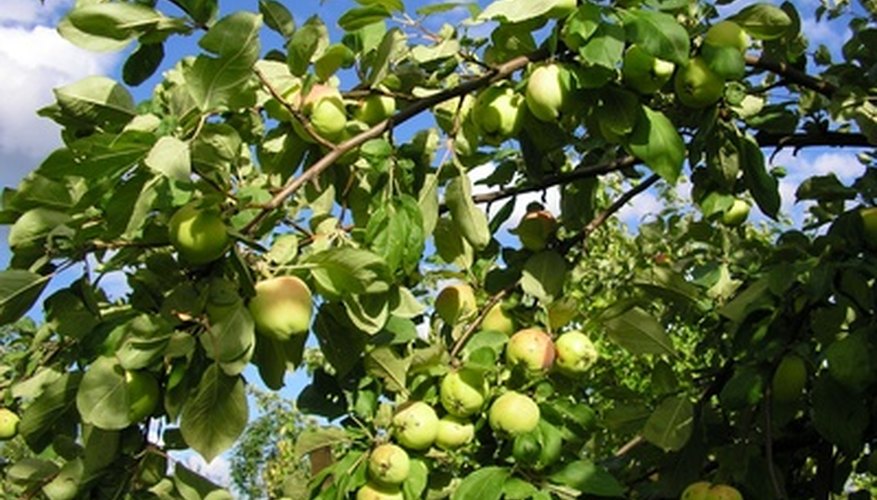 There is an apple type for practically every Hardiness Zone, including warmer climates. Considered a pome fruit, which is a fleshy fruit with a central core that contains seeds, choose from red, yellow, green and even striped apples that are either fleshy or firm and are mild, tart or sweet, according to the U.S. Apple Association. There are also apple tree varieties that are resistant to disease.
Pears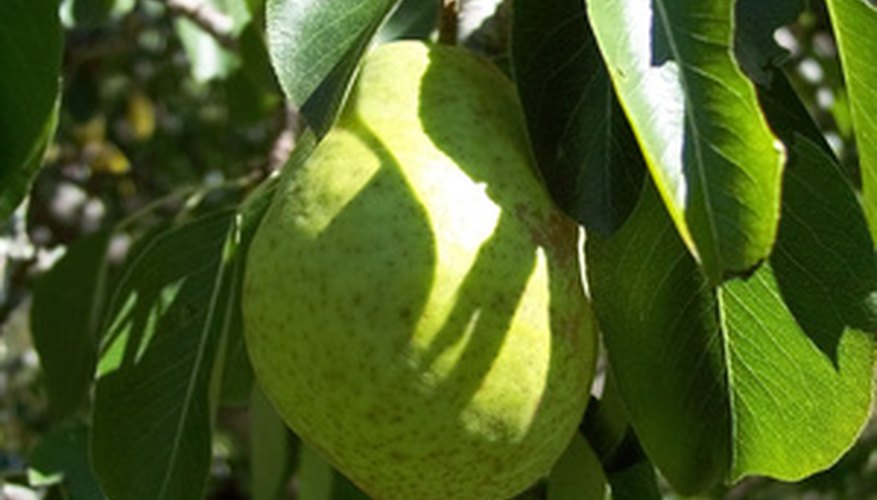 Pear trees are available in dwarf, semi-dwarf and standard-size trees, each having different growing needs. Pears are also pome fruits, and there are several varieties from which to choose including Bartlett, which has a sweet flavor; Anjou, which will store up to seven months according to "The Backyard Orchardist;" Gorham, which has a musky flavor and green skin; Harrow Delight, a hardy, disease-resistant pear and Bosc. Asian pears that do well in backyard orchards include Hosui, Korean Giant, and Tsu Li.
Peaches, Nectarines and Plums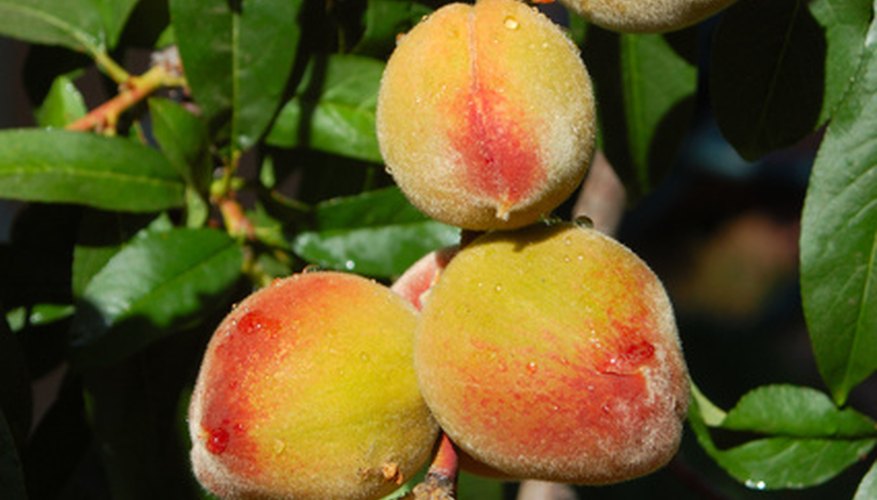 Peaches, nectarines and plums are considered stone fruits, a fleshy fruit surrounding a single pit or stone. These trees have a chill requirement, which means they need cold weather to end their dormancy. But during the growing season, they need sufficient heat and sunshine, according to "Grow Fruit," by Alan Buckingham. Types of peaches to consider include Fantasia, Bonanza and Peregrine. Nectarines suitable for backyard orchards include Redgold, Nectarella and Pineapple. Plum types include Jubilee, Opal and Victoria.
Cherries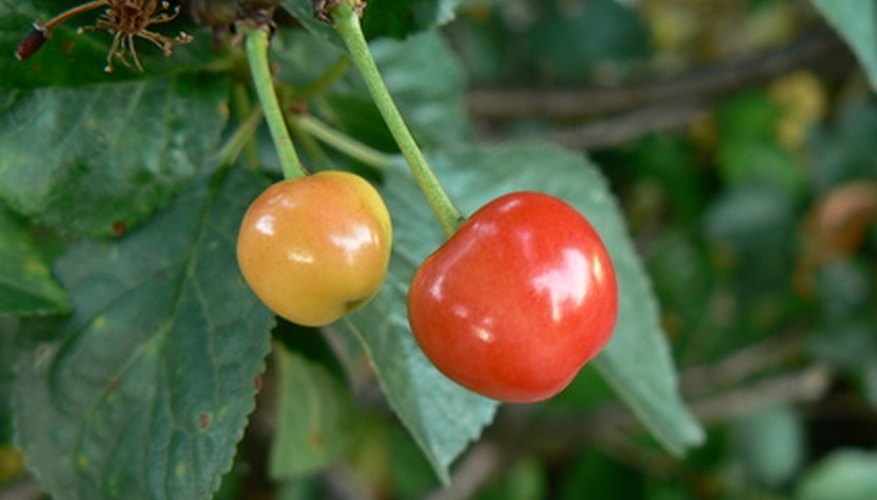 Cherries, another stone fruit, are best suited for areas where the winters are not too cold and not too mild, according to "Backyard Fruits and Berries," by Diane E. Bilderback and Dorothy Hinshaw Patent. Specifically, sweet cherries should be grown in Hardiness Zones Five through Eight and sour cherries should be grown in Zones Four through Eight. Types suitable for orchards include Montmorency, a sour cherry perfect for pies; Morello, another sour cherry suitable for preserving; Napoleon, yellow sweet cherry flushed with red and Stella, a self-pollinating sweet cherry.