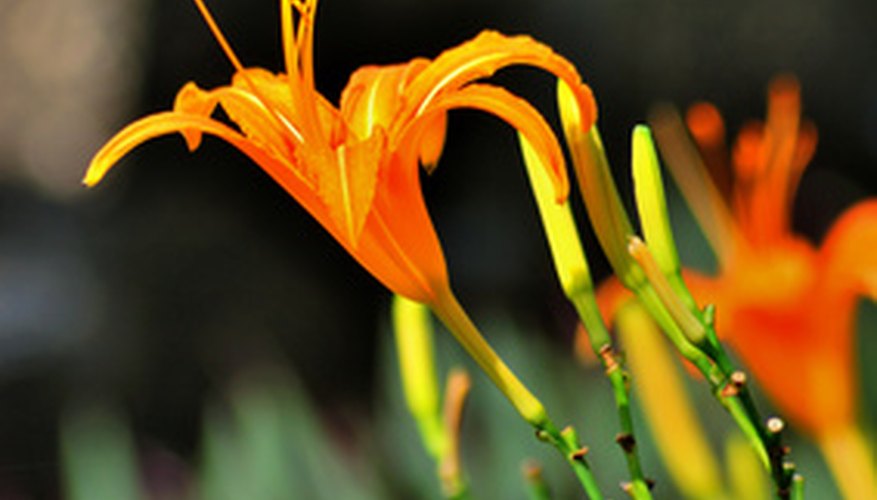 Due to its tropical climate, most of Florida has lots of color throughout the year. With the exception of mid-December to February in the northern part of the state, there are plants that will flower throughout the year in most of the state. According to the U.S. Department of Agriculture Plant Hardiness Zone Map, Florida is defined as zones 8 to 11, and all parts of the state have hot, humid summers. Tropical plants and roses are among the best flowering plants to use in Florida.
Roses
Among the most popular plants in the world, rosebushes (Rosa) grow well in many parts of Florida, including the central and northern parts of the state. In particular, several new hybrids can withstand Florida's heat and humidity and are nearly disease resistant. The Knockout Rose blooms every five to six weeks until a hard freeze and may be trained as a topiary. These colorful rosebushes do not need to be dead-headed, but should be pruned at least once a year. Knockout roses are hardy to zone 4, are shade tolerant and require moderate water.
African Iris
The African Iris (Dietes) is also known as the Fortnight Iris because groups of blooms appear about every two weeks during the flowering season, spring to fall. Each bloom lasts only one day, but is immediately replaced by another. The African Iris grows all over Florida and the bloom is usually white or light yellow with small purple spots near the center. This plant thrives in partial shade and with regular water in Florida. Plants spread and may be divided.
Daylily
The Daylily (Hemerocallis) is a showy flower available in a range of colors, including yellow, orange and rust, as well as some bi-color varieties. Most of the daylilies available at garden centers are hybrids that fare well in Florida and are nearly disease-resistant. These plants flower from March to June and make excellent cut flowers. Blooms are star-shaped and come in bunches at the end of a slender stalk. Spent blooms should be pinched off to encourage new growth. Daylilies thrive in light shade and with regular water in Florida.