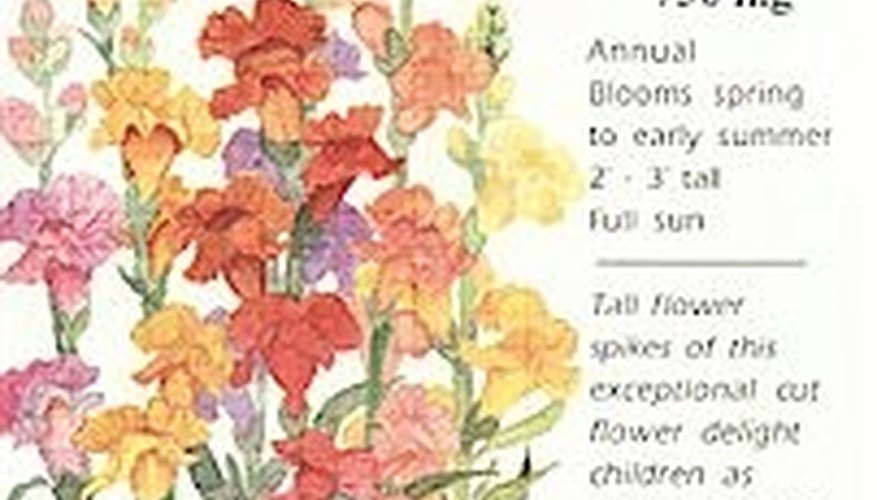 Snapdragon
(Antirrhinum majus)
Choose a variety to view details:
Tall Maximum Mix
2' to 3' tall.
Magic Carpet Mix
6" tall with a trailing habit.
About the Author
This article was written by the CareerTrend team, copy edited and fact checked through a multi-point auditing system, in efforts to ensure our readers only receive the best information. To submit your questions or ideas, or to simply learn more about CareerTrend, contact us [here](http://careertrend.com/about-us).
Copyright 2018 Leaf Group Ltd. All Rights Reserved. // Leaf Group Lifestyle