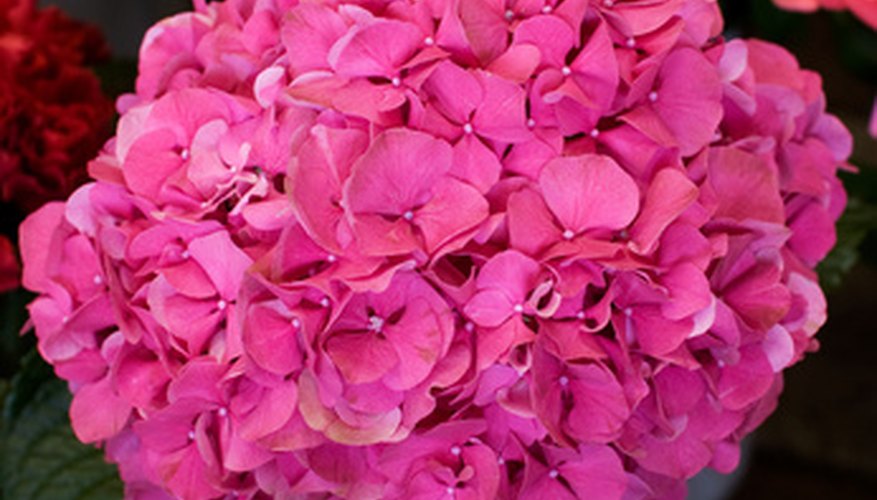 Annual flowers can be grown in any part of the country. The plants have a life span of one year and are grown from seeds the year after. In the colder parts of the country, start the seeds indoors in the winter so the seedlings are ready to plant outdoors after the danger of frost is past. In the south, where the growing season is longer, the seeds can be planted right in the garden.
Annual Garden Phlox
Annual garden phlox (Phlox drummondii) grows up to 15 inches tall and produces 1-inch in diameter white, red, magenta, lavender or pink petals and a lighter colored center that bloom in the spring in most of the country and in the late winter in the south. Plant annual garden phlox in full sun and a soil that is sandy but moist.
Calliopsis
Calliopsis (Coreopsis tinctoria), a member of the aster family, is also known as golden coreopsis, annual coreopsis and plains coreopsis. The plant grows 2 to 4 feet tall with 2- to 4-inch long leaves and flowers that measure 2 inches across with purple centers and yellow, maroon, bronze, orange or red petals. Plant calliopsis in full sun and a well drained, dry soil. Butterflies and hummingbirds will come for the nectar and song birds for the seeds.
Horn-of-Plenty
Horn-of-plenty (Datura metel), a member of the nightshade family, is also known as devil's trumpet, thorn apple, downy thorn apple and angel's trumpet.. The plant grows 3 to 5 feet tall with oval leaves that reach 8 inches long. The funnel-shaped white, yellow, purple or blue flowers grow up to 7 inches long and produce round, golf ball-size, fuzzy fruit. Plant horn-of-plenty in full sun and a soil that is moist and well drained. The individual flowers only last for a day, but the plant blooms continuously all season long. The plant is a native of Asia, can grow in almost any kind of soil, but likes high-calcium soils the best. It is a good idea to start the seeds indoors and put the seedlings out after the danger of frost is past.
Spider Flower
Spider flower ( Cleome hassleriana) is a member of the caper family that grows up to 5 feet tall with 5 to 6-inch long leaves that resemble those of a palm. The white, pink, rose or lavender flowers grow from 2 to 3 inches long and 1 to 2 inches wide in clusters at the tips of the stems. By the end of the day, the colors will have faded to white. Plant spider plants in full sun and a light, fertile soil that is moist to dry but never wet. The shrub is used in grouping with other flowering shrubs and in containers on a patio.