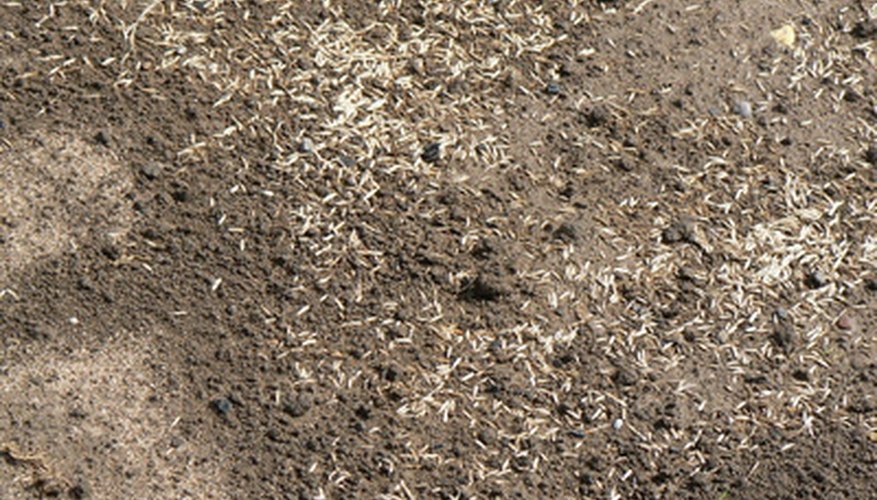 Starting a lawn or patching a bare spot usually involves planting grass seed in the area you want the grass to grow. The other alternative is to lay sod, which provides you with an "instant lawn" but also costs significantly more. While grass seed germinates fairly fast by just sowing it from the bag, you can get grass seeds to germinate faster by pre-soaking them. Pre-soaking will trick the grass seeds into thinking it's winter and allow them to pre-germinate, which drastically speeds up the germination time.
Mix up a batch of cold, strong-brewed Lipton tea. Pour your grass seed into a jar and add 2 tablespoons of Lipton tea for every pound of grass seed. Mix thoroughly.
Set the jar in the refrigerator for 5 days and do not disturb.
Spread out newspapers on the floor of your garage or basement. Spread out the seeds on the newspaper and allow to dry for 1 or 2 days.
Sow the seeds into your lawn as you would untreated grass seed.