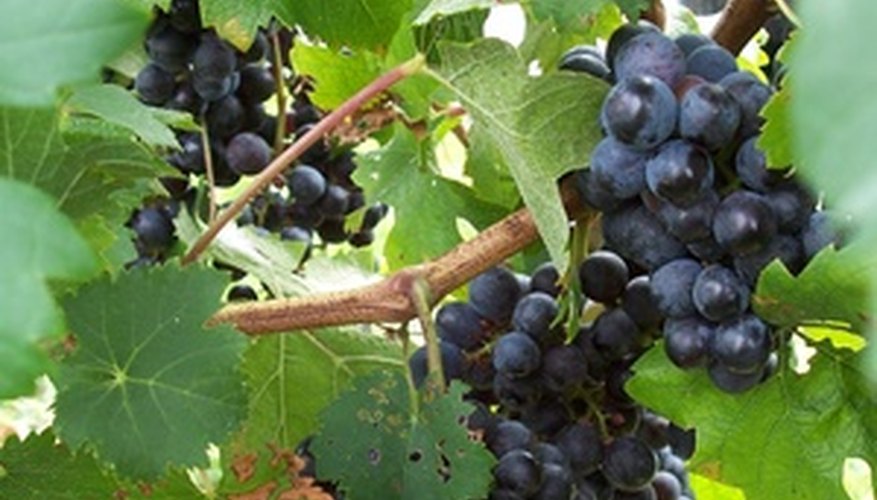 California's warm, dry climate and rich soil has been utilized to grow grape vines for over two centuries. Of the 5,000 different types of grapes that grow all over the world, there are over 60 types grown in California. Some of the most popular types of grape vines in California are wine grapes like Chardonnay and Cabernet Sauvignon; other grape varieties include Princess or Autumn Royal.
Wine Grapes
The top wine grape vines are Cabernet Sauvignon, Merlot and Chardonnay. Cabernet Sauvignon grapes are small red grapes that provide medium to full-bodied red wines. Chardonnay wine grapes are some of the most popular and easiest varieties to grow and provide full-bodied dry wines. Merlot wine grapes ripen early in the season and are large and juicy. They can be mixed with Cabernet Sauvignon grapes to make the wine Bordeaux. These wine grapes grow throughout the state of California.
Princess Grapes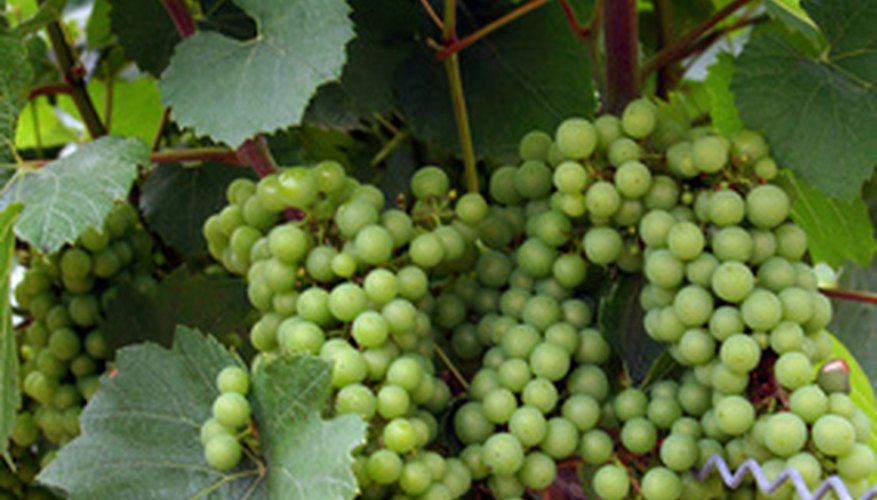 The grape vine variety Princess is a popular green grape in California. It's growing and harvest season is from June to November. The light green, almost transparent grapes are very large, seedless, and cylindrical. This variety is grown in southern and central California.
Scarlett Royal Grapes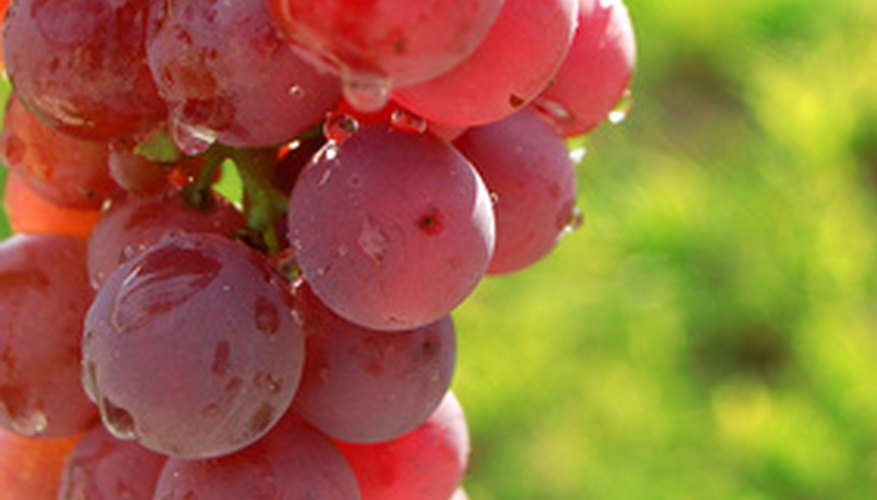 Scarlett Royal is a reddish-pink, elongated, round seedless grape. Its growing and harvest season is from July to November. Scarlett Royals flourish in the central and northern part of California.
Autumn Royal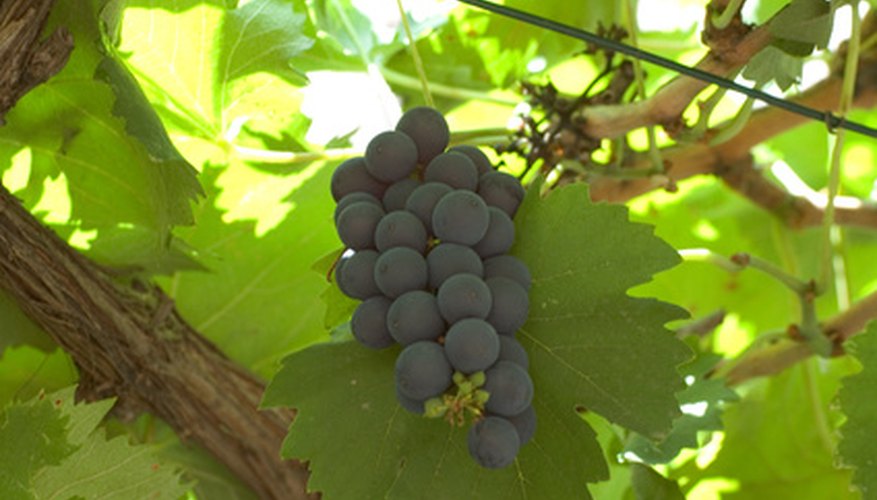 These rich, complex grapes are very large, round and elongated. They grow from August to January. This variety is also seedless. The Autumn Royal variety primarily grows in central California.