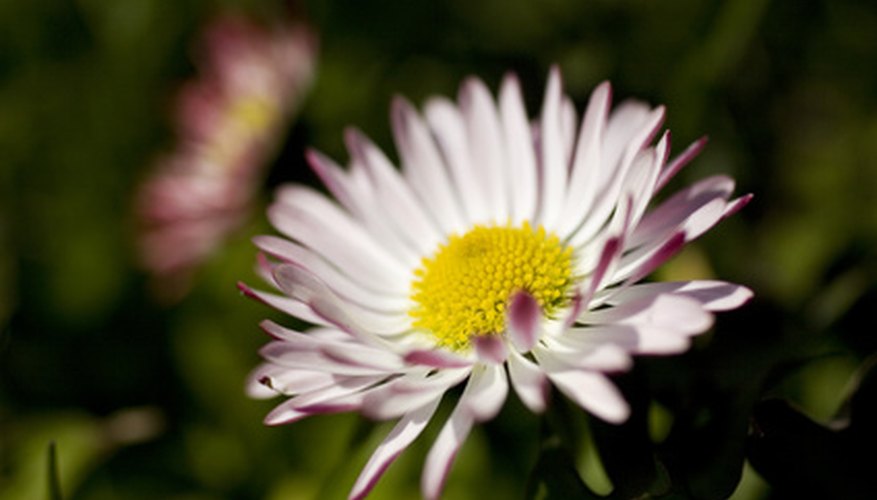 Though all plants require some sunlight to live, not all plants can handle a full day of sunshine. Many flowers will wilt without the respite of afternoon shade, but that doesn't mean gardeners have to resort to cacti to get a bit of green in a bright yard. Luckily there are plenty of great-looking, nursery-flowering plants that can thrive in a sunny spot in the garden.
Autumn Circus Iris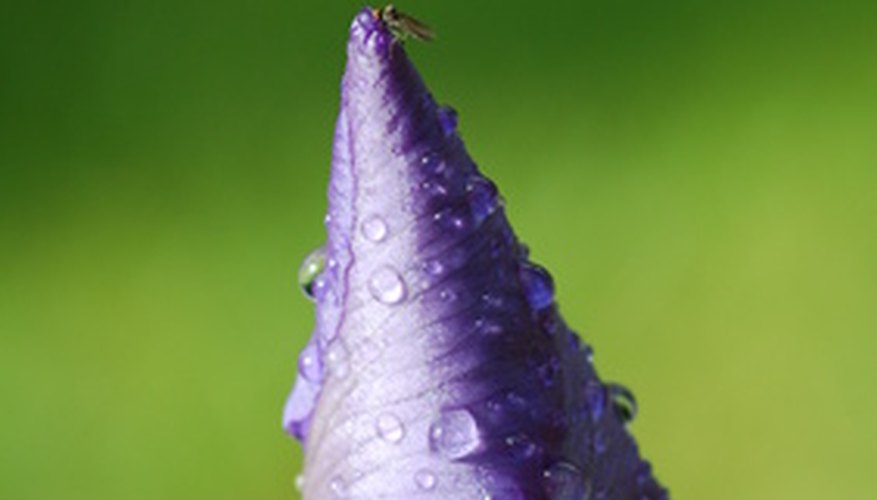 Unlike many other Irish species, the Autumn Circus Iris (Iris Germanica) is a repeat blooming plant that blooms in early summer, and again in late summer. The Autumn Circus looks similar to the classic iris, but with flower coloring that is more blue than purple. The plant's petals have a delicate, ruffled edge. The Autumn Circus requires moist, well drained soil and full sun, although it will also tolerate partial shade. This deer resistant plant has a wide range, as it's able to grow in USDA gardening zones 3 to 9.
Kobold Gayfeather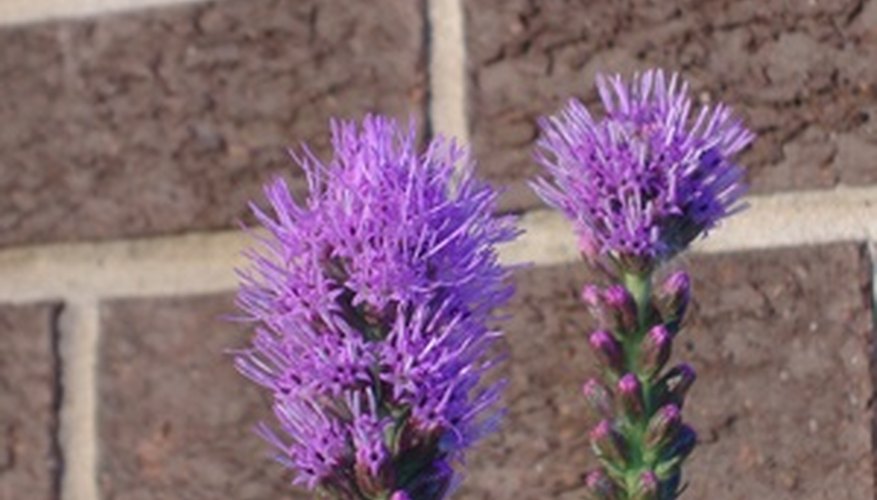 The Kobold Gayfeather (Liatris spicata), also known as the Dense Blazing Star or the Prairie Gayfeather, is an exotic-looking plant that has an almost yucca-like appearance. The long, thin leaves of the plant grow at its base, and a stalk topped with pale pink or lilac flowers grows upwards from the mass of leaves. Gayfeathers are long blooming plants that will exhibit their flowers from early summer until mid-fall. This plant requires well drained normal or sandy soil, and will grow in gardening zones 4 to 8. Kobold Gayfeathers are well known for attracting butterflies and birds.
Black-eyed Susan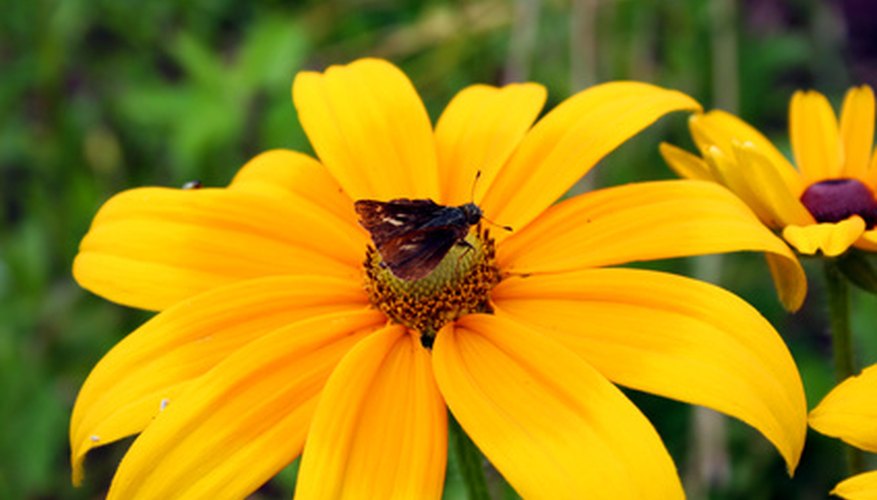 The Black-eyed Susan (Rudbeckia) genus contains 23 species of flowering plants, all of which are native to the United States. The Goldsturm Black-eyed Susan (Rudbeckia fulgida) is a popular garden variety that not only tolerates full sunlight, but requires it. Goldsturms are hardy perennials that produce bright yellow flowers similar to sunflowers. They will grow well in many soil types, notably sandy, clay or moist soils. Grow Goldsturm Black-eyed Susans in zones 3 to 9.