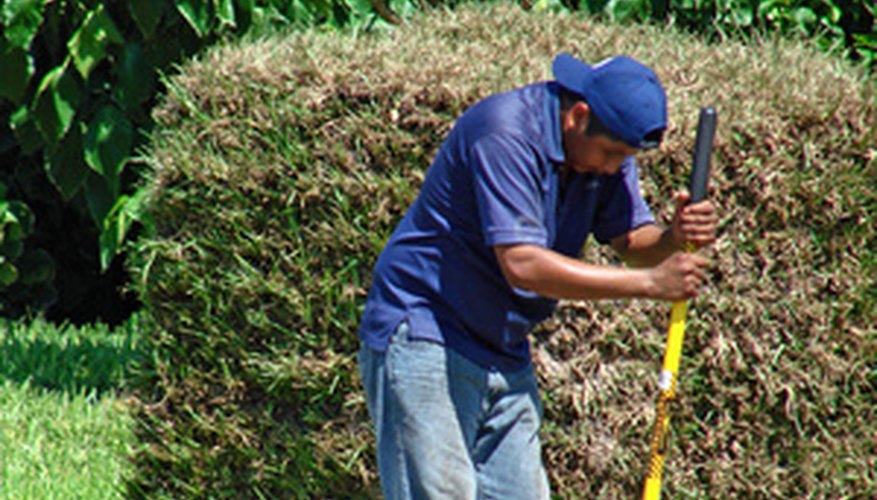 Landscaping a yard adds curb appeal and accentuates the home. Most landscaping projects can be completed by the average homeowner, and no special skills or experience are generally needed. Landscaping can range from using what you already have with a minimal investment, or a you can spend several thousand dollars to implement plants and decorative elements in the yard.
Edging and Borders
One idea for landscaping your yard is to create an attractive edging or border. Use free or inexpensive elements already in the yard, such as rocks or bricks. Line them up around porches or the perimeter of the home to accent flower beds or architecture. Wood trim or fencing can also be used. Picket fencing serves as a backdrop to showcase tall perennials such as hollyhocks and cosmos. Fieldstone or decorative bricks can be used to create a retainer wall in areas where the ground is uneven.
Flowers and Plants
Flowers and plants play an important role in landscaping and yard design. Choose bushes or plants that can be arranged to accent your home. Select healthy trees and bushes from a reputable nursery or greenhouse. Make sure that they are spaced accordingly to their size. Groundcovers such as creeping phlox and candy tuft are a welcome addition to areas where grass has trouble growing. Perennials such as hostas will showcase attractive green or variegated leaves with fragrant sprouts of flowers in summer and fall. Fill in gaps with colorful annuals, such as impatiens for shady areas, and petunias or mums for full-sun areas.
Ornamental Elements
Ornamental elements draw the eye to a yard. Birdhouses are attractive when they are placed near an area where they can be observed by the homeowners, such as near a deck or bench. Water fountains provide a tranquil setting that can be built as a focal point of the yard area. Accented with flowers, mulch and a flower border, a fountain or small decorative pond can provide a quiet spot to reflect or entertain. Solar lighting is another way to add an attractive addition to your landscape, but provides a safety feature as well. Solar lighting can be used to accent garden elements and guide a pathway up walkways or through gardens.