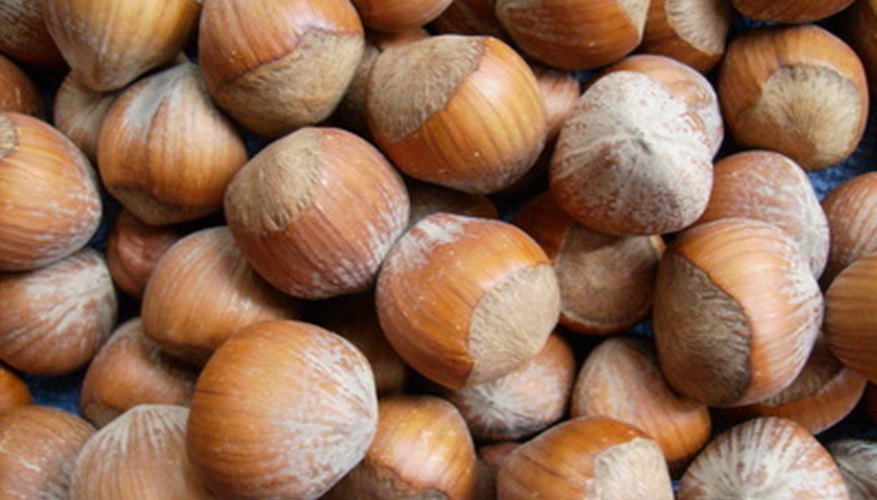 Hazelnut trees, known botanically as Corylus avellana and commonly as filbert nuts, are flowering and fruiting deciduous trees related to the birch species. According to Jeff Olsen at Oregon State University, a systematic pruning regimen is required to keep hazelnut trees producing new fruiting wood and abundant nut harvests year after year. Hazelnuts are a cultivated crop in many maritime and moist climates around the world. Prune your hazelnut trees after harvest in either November, December or January once every other year.
Cut down to the parent branch just outside the slightly swollen branch collar, or at the desired branch length, on the bias 1/4 inch beyond a leaf node or bud. Remove up to one-third of last year's thinner, fruiting branches every other year during pruning. Leave the main trunk and structural limbs untouched.
Prune away any broken, cracked, diseased, abrading, dead or otherwise compromised twigs, branches or foliage in the tree canopy to prevent the invitation of disease or insects into weak tissue. Cut back to a point of healthy wood and just 1/4-inch beyond a leaf node or bud.
Pull all of the cuttings carefully from the tree canopy and scoop up all of the debris that has dropped to the soil below to prevent a breeding ground for pests and disease.