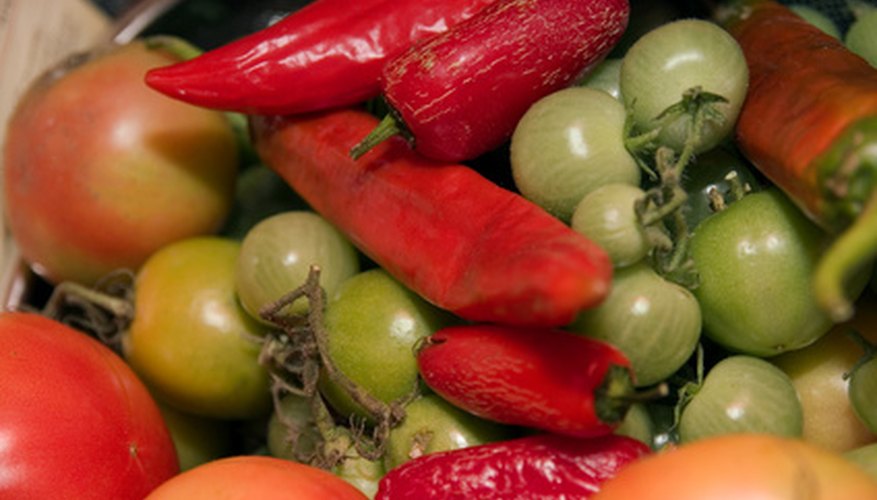 Growing your own vegetables saves you money, allows you to grow chemical-free crops and provides you and your family with fresh, better-tasting vegetables than found in the grocery store. Even if space is limited or soil qualities are unsuitable, you can raise your own crops by planting them in containers. There are many vegetables that will have no trouble thriving when planted in pots on your deck or porch.
Tomato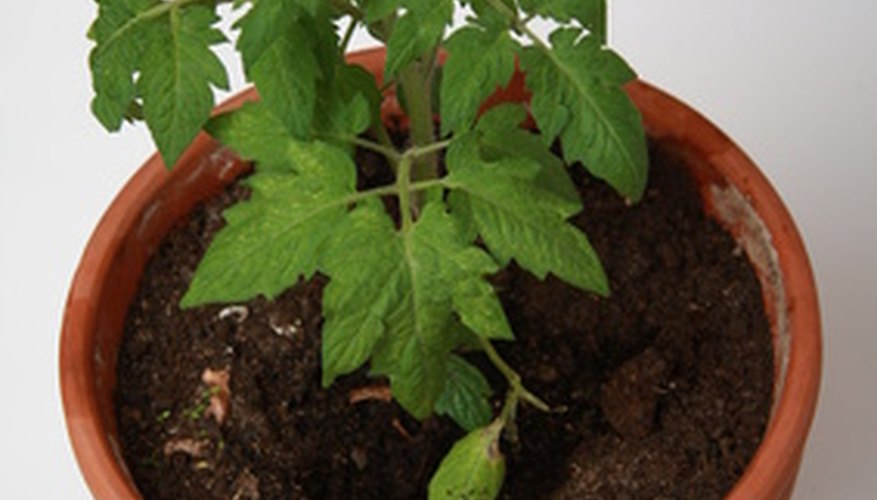 The ever-popular tomato is a good choice for container gardening. A 5-gallon pot will give your tomato plant enough room to grow. Plant only one tomato seedling per container and stake or cage if needed. Place the pot in the sunniest spot on your deck and water regularly. Your tomato plant should start producing fruit in about 60 to 90 days. Tiny Tim, Toy Boy, Better Boy VFN and Sweet 100 Patio tomatoes are good varieties for containers.
Carrots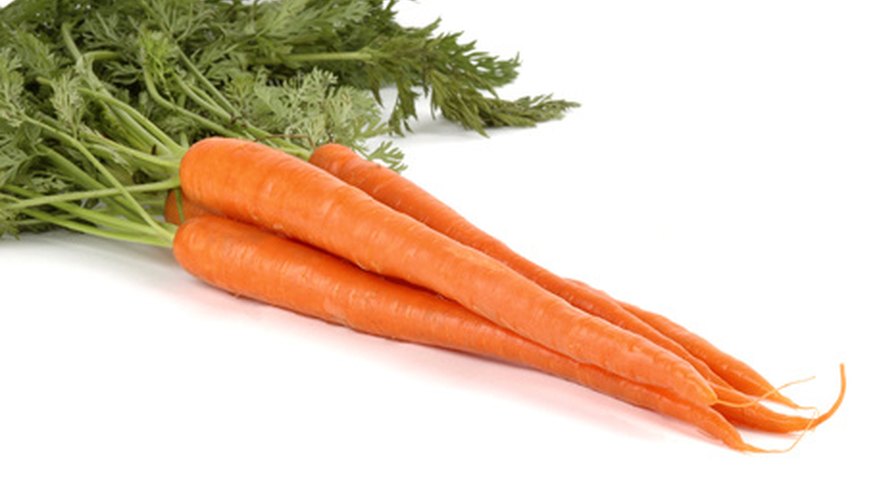 If you choose to grow carrots, select 5-gallon pots that are at least 12 inches deep. Space plants 2 to 3 inches apart in the containers. Carrots thrive in full sun but will tolerate partial shade. Water carrots thoroughly when soil appears dry. Baby Spike, Short & Sweet, Gold Nugget and Little Finger are ideal carrots container gardens. Carrots will be ready to harvest in about 65 to 80 days. Replant carrots at 2-week intervals to maintain a continuous crop flow throughout the growing season.
Cucumber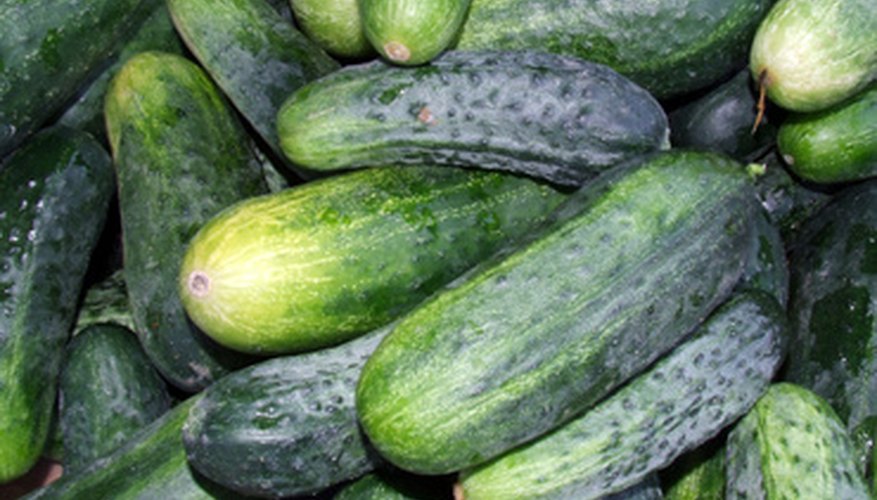 Patio Pik, Liberty, Early Pik and Pot Luck are all varieties of cucumber that will grow in containers. A 1- to 2-gallon medium-sized pot should provide your cucumbers enough room to expand. Plant one cucumber seedling in each pot. Place a cage in the pot if you've chosen a vining cucumber. Cucumbers thrive in hot weather, so place your potted plants in areas that are exposed to full sun for most of the day. Water cucumbers regularly and they will be ready for harvest in 70 to 80 days.
Leaf Lettuce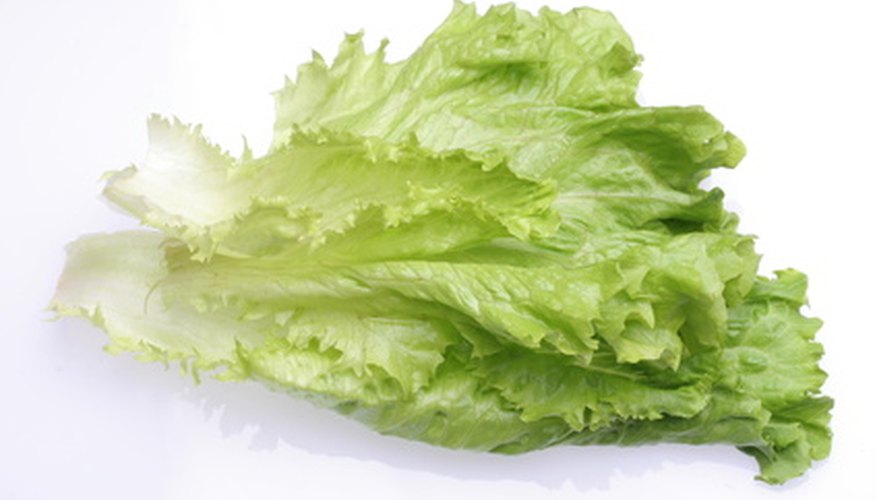 A medium-sized 2- to 5-gallon container offers leaf lettuce enough room to grow and thrive. Plant leaf lettuce seedlings 4 to 5 inches apart in the pot. Salad Bowl and Ruby Red are two varieties of leaf lettuce that grow well in pots. Leaf lettuce thrives in partial sun and requires regular watering. Crops will be ready to harvest in 35 to 40 days.
Bush Beans
Often called snap beans, the bush bean grows well in pots. Bush Romano, Tender Crop and Bush Blue Lake are all good choices for a container garden. A medium-sized 2-gallon pot will give your plants adequate space to grow. Plant your bean seedlings 2 to 3 inches apart in the pot. Place you potted bean plants in areas of full sun, water them when the soil appears dry, and in 45 to 65 days your bean crop will be ready for harvest.
Peppers
Bell, Sweet Banana, Long Red Cayenne and Yolo Wonder peppers will grow successfully in pots on your deck. Plant one pepper seedling in a medium-sized 2-gallon pot. Peppers thrive in hot weather, so place the pot in an area where it will have full sun exposure and water peppers regularly. Your peppers will be ready to harvest in about 90 days.