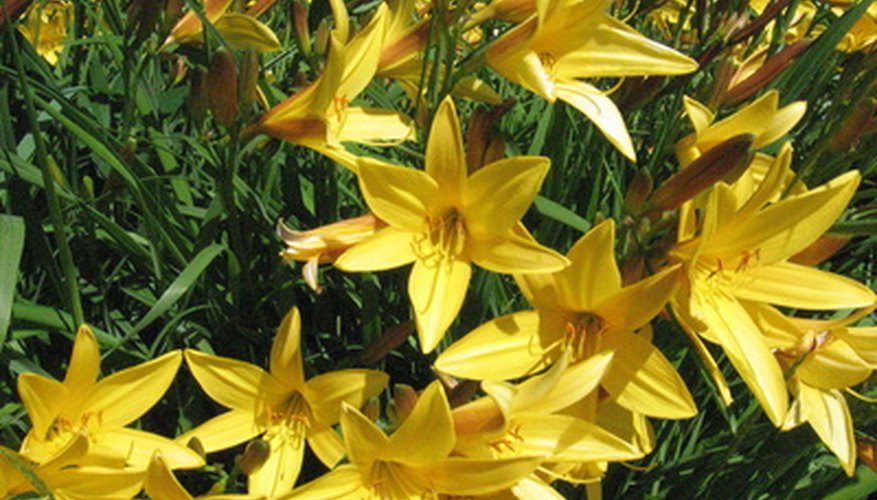 April showers bring May flowers or so the saying goes. May is a bonanza month for spring blooming plants. Gardens are a riot of pansies, tulips, lilacs and other cool-season flowers that are reaching their peak. May is also a good month to get started on planting warm-season flowers, summer blooming bulbs and perennials.
Bulbs
Plant summer flowering bulbs like Asian, Oriental, belladonna and day lilies in early May. Plant gladiolas as well. If you marked where your spring bulbs were planted before their foliage died down, plant the summer bulbs in the same spot. Their green leaves will cover the yellowing leaves of the spring bulbs next year. It helps to have a sketch of your yard and note where different bulbs have been planted. That way, if you want to move a set of bulbs or plant something on top of them, you'll know exactly where they are.
Perennials
Perennials are plants that live for more than one season returning year after year in the same spot to grow and bloom. Some perennials stay green through the growing season but only bloom for a short two- to three-week period. Others bloom and then die back. May is a good month to plant perennials like foxglove, delphiniums, hydrangeas and gaillardias. Double dig the soil and add lots of compost and organic matter before planting perennials, or any plants for that matter. It's difficult to make up for poor soil with additional fertilizing.
Roses
Roses are perennials but gardeners usually talk about them as if they are in a class by themselves. In most areas of the country, the time to plant bare-root roses has long passed but it's still a good time to plant roses from containers into your garden.
Vines
Vining plants can be perennial or annuals, depending on the variety. Annual vines to plant in May include morning glories, black-eyed Susans and hyacinth beans. Perennial vines include honeysuckle, jasmine and clematis. Make sure that you provide adequate support for the vines. Jasmine and clematis are rather light but honeysuckle is heavy and requires substantial support.
Annuals
Warm-season annuals, which live for only one season, planted in mid-May will bloom in July and August. Try zinnias, cosmos and bachelor buttons. Get a head start on the season by starting warm-season flowers from seed inside under grow lights in March. They'll be ready to take off when planted in the garden in May. Get them used to the change in temperatures by hardening them off. That's simply taking the plants outside for longer and longer periods of time before transplanting them.
Resources