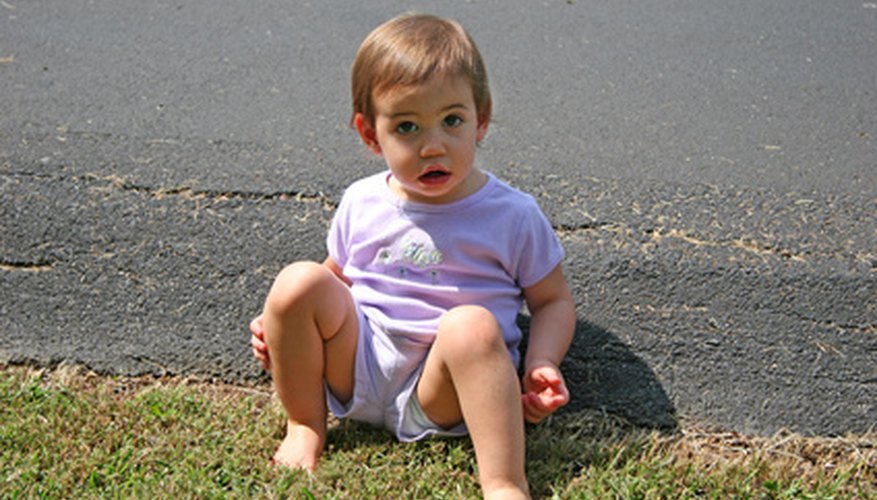 Working in the garden or flower beds is dirty work. Remove ground-in soil from clothing by first scrubbing powdered laundry detergent into the stain. Pre-treating the stained items before washing them in the washing machine will often completely remove the offending stains and restore the clothing to its former condition.
Spread a towel onto a flat surface where you have convenient access to water.
Remove as much loose soil from the clothing before you begin to work at the stain. Brush off as much soil as possible.
Place the clothing item onto the towel with the stain facing up.
Moisten the the stain lightly with plain water.
Sprinkle a thin coating of powdered laundry detergent over the stained area, covering the stain completely with the powder.
Saturate the toothbrush with water. Use the toothbrush to begin working the powder into the stain. This will create a paste of water and powdered detergent. Continue scrubbing the stain with the toothbrush to remove the ground-in soil.
Rinse the soiled area with water and assess your cleaning progress. If a stain remains, sprinkle additional powdered detergent over the area and continue scrubbing. Rinse the clothing with water a final time.
Place the clothing into the washing machine and add additional laundry detergent. Wash the clothes in a normal wash cycle.
Check the clothing for any remaining stains. If no stains remain, dry the clothing using whatever method you desire. Machine drying the clothing would be a suitable choice at this point as long as the garment care instructions lists machine drying as permissible. If stains remain, treat the stained area again with the powdered detergent and launder the garment again in the washing machine.