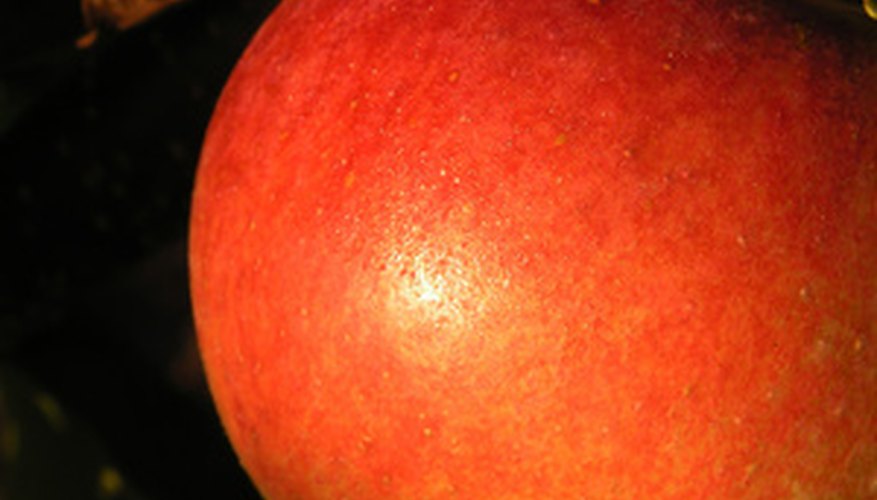 San Mateo County lies to the south of San Francisco, and includes coastal towns such as Half Moon Bay and Pescadero. The Coast Range Mountains run down the length of San Mateo County—the higher elevations sometimes receive a dusting of winter snow. Inland cities include San Mateo, Redwood City, Brisbane and Belmont. San Mateo County's inland areas are the most conducive to growing fruit trees, and most fruits do well, including apples, citrus, plums, apricots, peaches and cherries. The winter temperature is relatively mild, but it's cold enough for stone fruits that require a winter chill.
Determine your climate zone out of the three major zones in the County. Zone A covers the southernmost inland cities and is conducive for most fruit trees. Zone B includes more northerly cities close to the San Francisco Bay, and it is good for growing fruits that ripen early and at midseason. Zone C includes the coastal cities and the most northern cities of the county. Zone C does not receive sufficient winter chill or summer heat needed to grow anything but early ripening varieties.
Choose varieties of fruit trees that are recommended for your climate zone (see Resources). Make sure the area of your yard where you plan to plant your fruit tree receives full sun.
Dig a planting hole in an appropriate area that will provide your tree plenty of space when it is mature. Do not plant too close to your house, garage, any fences or other large trees. Make your planting hole twice as large as your young tree's rootball and then mix in organic compost in the ratio of one gallon of compost to every five gallons of soil.
Build raised beds or planter boxes for citrus fruit—because of the clay soil in many localities, lemons, limes, oranges and other citrus trees can drown in soil that remains waterlogged most of the time. Plant these trees as you would fruit trees you plant in the ground.
Fertilize your fruit trees during January and as late as March, before they blossom. For most soil types, use a plant food with an N-P-K ratio of 15-5-10 and scatter granular fertilizers evenly over the root zone of your trees. If you're growing citrus trees, purchase a fertilizer designed for them and use it according to label instructions, generally three times at evenly spaced intervals during their active growing season.
Prune fruit trees when they are dormant in late fall or winter. Always trim dead branches and those that bump into other branches. Prune citrus at any time of year to keep them tidy and compact, but avoid pruning off blossoms or forming fruit.
Things You Will Need
Climate zone map

Appropriate varieties of fruit trees

Shovel

Compost

Fertilizer

Pruning shears or saw
Tip
The University of California suggests that you choose fruit trees so they don't all produce at once: for example, cherries produce fruit in spring, peaches in summer, apples generally ripen in fall and citrus in winter. Spread the wealth throughout the year as much as possible.