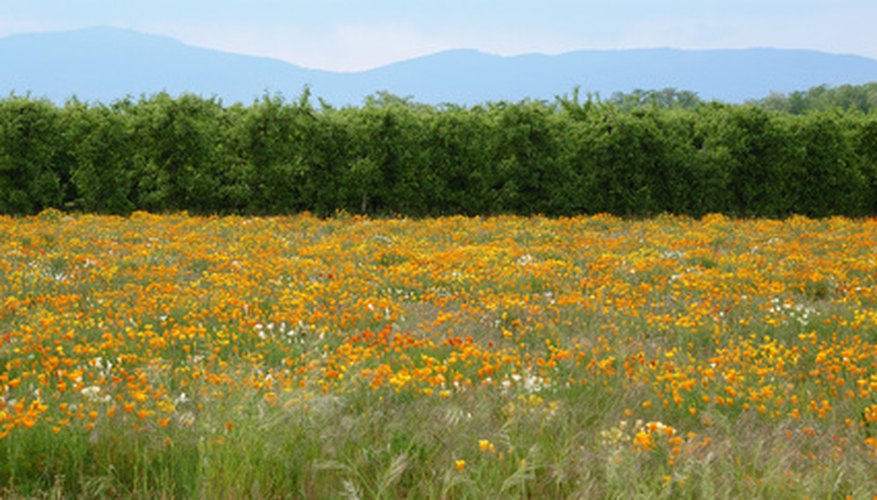 Wild and full of surprises, southern Ohio provides a unique challenge to gardeners looking to introduce native flowers to their landscape. Nestled in the Appalachian mountains, climate changes are abrupt and often without warning. Thankfully there are a number of native flowers that southern Ohio gardeners can cultivate and enjoy all season long. With bright blooms and characteristic structures, native flowers in southern Ohio gardens are sure to catch the eye of onlookers and other gardeners alike.
Black-eyed Susan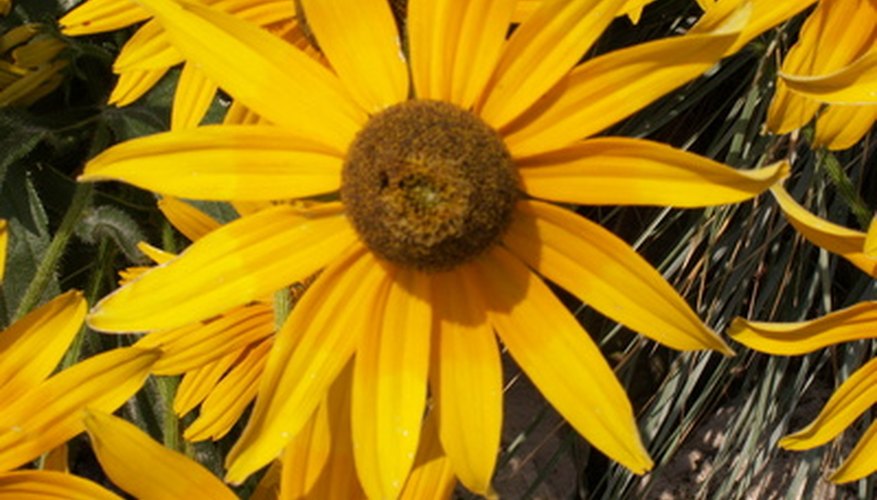 Black-eyed Susan grows in almost all parts of the state of Ohio. Known scientifically as Rudbeckia hirta, the black-eyed Susan is closely related to sunflowers and daisies. Yellow petals surround a dark brown center on this one foot tall annual flower. Rapidly growing and adaptive to medium to fine soils, black-eyed Susans prefer moist soil and full sun. These hardy flowers bloom in mid-to-late summer and are fairly quick to bounce back from neglect or mistreatment. Black-eyed Susan seeds and starters are available at most commercial nurseries, plant departments and local gardening stores, as this is a common wildflower in gardens across the United States.
Virginia Spiderwort
Contrary to its name, Virginia spiderwort is not native to Virginia. This plant is a native of the state of Ohio and thrives in the wet springs and humid summers presented by the southern region of the state. Known scientifically as Tradescantia virginiana, this plant is marked by blue, purple or white flowers that appear in summer. Virginia Spiderwort prefers moist soil, but is extremely drought tolerant. According to the United States Department of Agriculture, Virginia Spiderwort grows to a maximum height of 1.1 feet. This perennial prefers full sun to partial shade and self-sows for new plants the following year. Seeds are commercially available through specialty dealers.
Marsh Marigold
The marsh marigold, or Caltha palustris, is native to Ohio according to the Ohio University Extension Office Bulletin "Native Plants of Ohio." Of particular interest in the southeast, these plants tolerate great amounts of flooding and standing water. Marsh marigold, true to its name, actually thrives in moist to waterlogged soils. Preferring partial shade, marsh marigold makes an excellent addition to a waterlogged, tree-covered garden. Approximately 31 inches when fully mature, marsh marigold marks the spring by blossoming in gold and yellow hues. Marsh marigold is available from seed, but is easier cultivated through cuttings. People with extreme allergies or plant sensitivities may want to avoid planting marsh marigold, as allergic dermatitis reactions have been reported with handling of this plant.