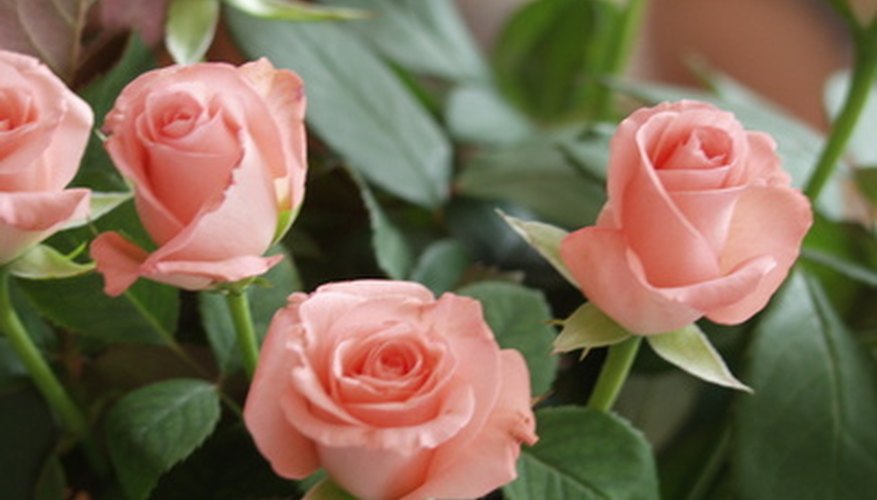 Beginning gardeners who are new to growing roses should remember that roses need the same basic care other perennial plants need. Particular rose varieties may be more susceptible to fungus diseases than others, but gardeners can take steps to remedy that. Learning about basic rose care and how to avoid problems will give gardeners happy rose-growing experiences.
Feeding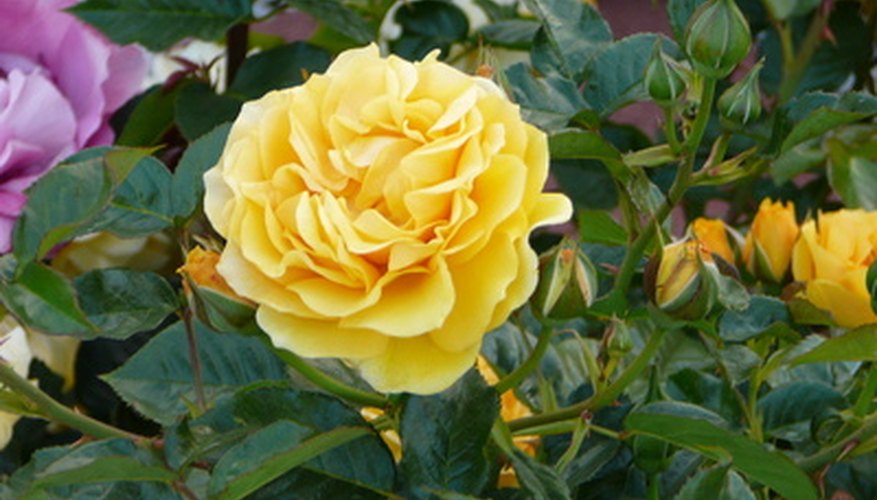 Roses are heavy feeders. They benefit from deeply rich soil that has plenty of compost and humus worked into it. Roses are deep-rooted shrubs; add compost around the bush in the spring and gently work it into the top two or three inches of soil. An additional 2-inch layer of compost makes an ideal mulch around roses. Each watering and every rainfall will cause the compost to release more nutrients into the soil. The humus structure of compost makes the soil around the rose a good consistency for the plant to thrive.
Foliar feeding is another method to feed roses directly. Foliar feeding is done by spraying a water/fertilizer solution onto the rose bush. The cells in the rose leaves absorb the nutrients directly. Organic fertilizers are appropriate for foliar feeding.
The most important thing to remember when feeding roses is that plenty of water is necessary to dissolve the nutrients so they are in a form roses can use. Improperly diluted fertilizer can cause fertilizer burn. Fertilize roses at the beginning of a watering session so ample water is available.
Watering
Incorrect watering causes problems with roses. Overhead watering methods leave foliage wet, which creates conditions for fungus and disease to thrive. An irrigation hose (soaker hose) or drip irrigation system is the most efficient way to water roses. These methods release water near the soil surface, which reduces splash-up and prevents the foliage from getting wet. They also do not disturb mulch, making it more effective at soil moisture retention.
Roses prefer one deep watering every seven to 10 days over light watering more often. Deep watering helps the deep roots develop. Frequent shallow watering encourages surface roots to grow, which do to not provide the support the rose needs for good health.
Pruning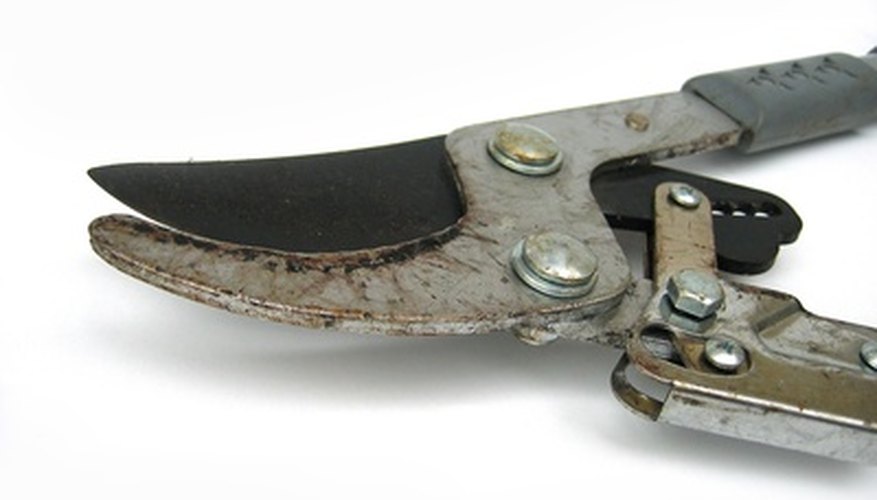 Roses need to be pruned to have the most productive growth. Dead canes and dead wood should always be pruned out of a rose bush. Pruning to encourage growth and flowers is different from trimming out dead wood.
To encourage new growth and flowers, prune a cane at a leaf bud facing the outside of the bush. Cut about 1/4 to 1/2 inch above the bud, and cut at an angle that follows the slant of the bud growth. This encourages the branch that will grow from the bud to reach toward the outer edge of the bush, creating an open habit that is healthier for the rose.
Roses are forgiving plants. Although particular pruning methods can give specific desired results, simply trimming excess growth and dead wood out of a rose will encourage new cane development and more flowers.
Resources