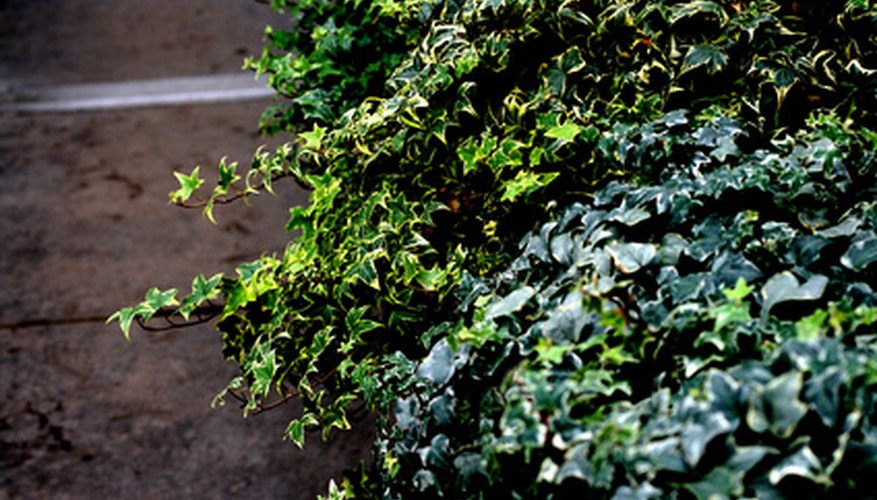 Ground cover plants provide soil coverage and prevent erosion and weeds or they can simply fill empty spaces in gardens and landscapes. Ground covers can range in height, foliage and flowers. They often have a bad reputation for growing too quickly and taking over an entire area. There are several types of ground cover for different areas.
Landscape Solutions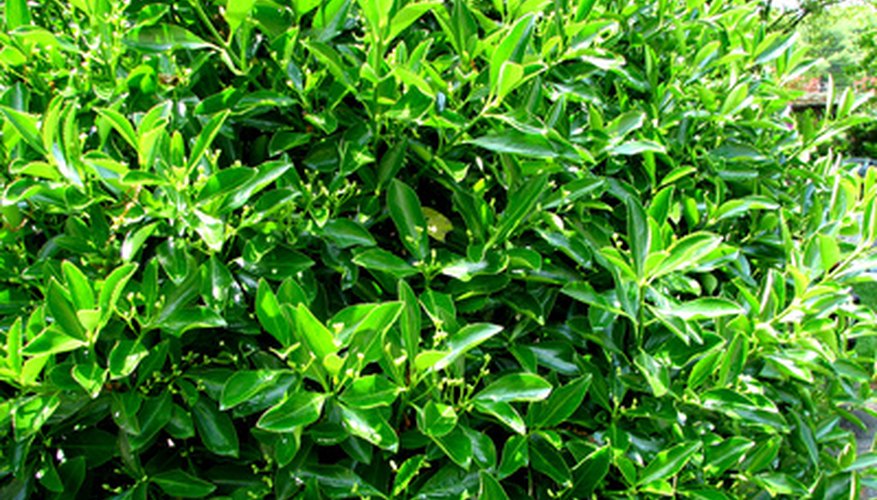 There are several types of ground cover: woody, herbaceous, clumping or running, evergreen or deciduous. Ground covers can do several things. They solve landscaping problems, they can be used as hedges or barriers and they can emphasize walkways, steps and driveways. They define space by providing a transition between areas. Attractive foliage and flowers can add color and texture.
Low ground covers are used between lawns and taller flowers in a garden. Ground covers is effective where grass won't grow or in difficult areas to maintain. Herbaceous ground covers die back in the winter, exposing bare soil. Finally, it's very important to properly prepare the site properly before planting.
Dianthus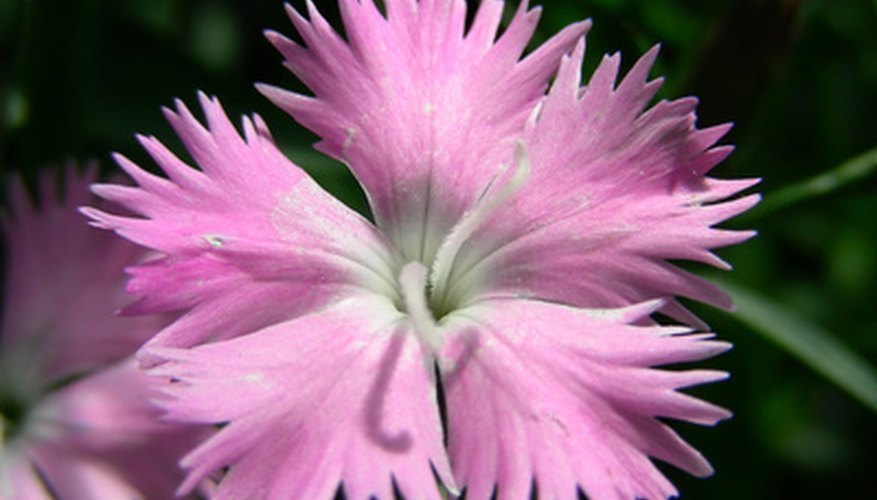 Dianthus Bath's Pink earns it a top spot in the category of flowering ground covers. It is a good choice for smaller spaces. It is heat and humidity tolerant and adapts to a wide range of soil conditions. The fragrant flowers bloom in late spring and early summer. When the flowers aren't blooming, the blue-green leaves provide a unique look for the rest of the season.
Creeping Phlox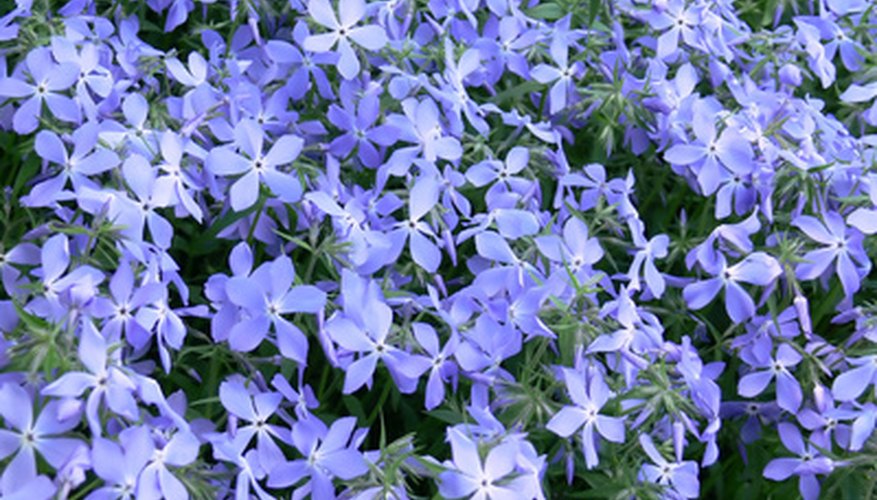 Phlox subulata are flowing ground cover that spreads and grows densely. They prefer full sun and well-drained soil and requires no fertilizing. Phlox come in bright beautiful blues, pinks, reds and whites. Phlox are great for edging for borders or along paths. They can cascade down a stone wall and are lovely with spring bulbs.
Veronica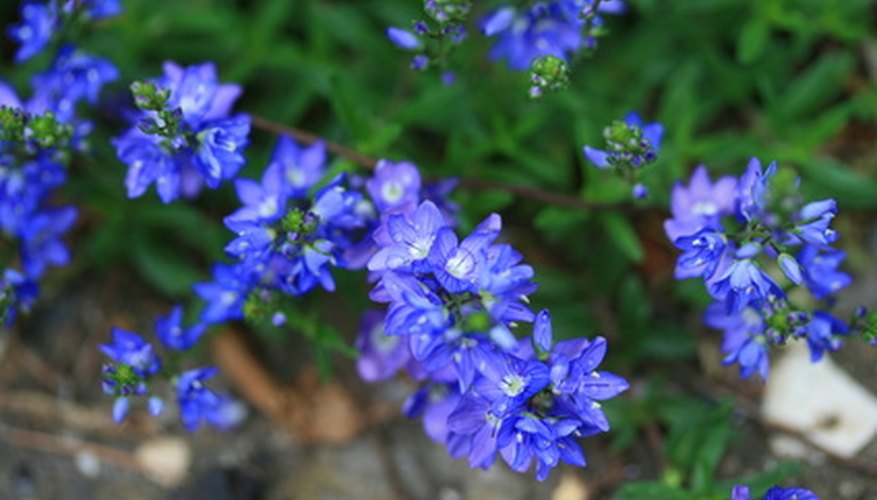 "Goodness Grows" veronica is different from most ground covers as it adds a bit more height. It has slender, distinctly spiky blooms. The narrow green foliage is about six inches in height but the deep blue, stalked flowers double the plant's height from late spring to mid-summer. "Goodness Grows" is the longest-blooming most reliable varieties.
Aster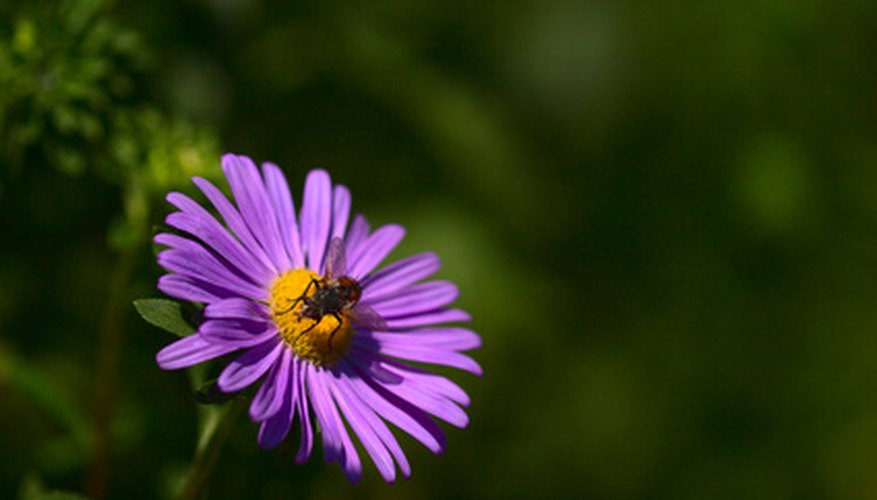 Aster spp. and cvs tend to take up quite a bit of space. The fragrant flowers do not bloom until early to mid-fall but are well worth the wait. Through most of the season the two-foot tall mounds of slender green leaves look like trimmed shrubs. In fall they finally bloom and are covered with hundreds of daisy-like lavender blue flowers.