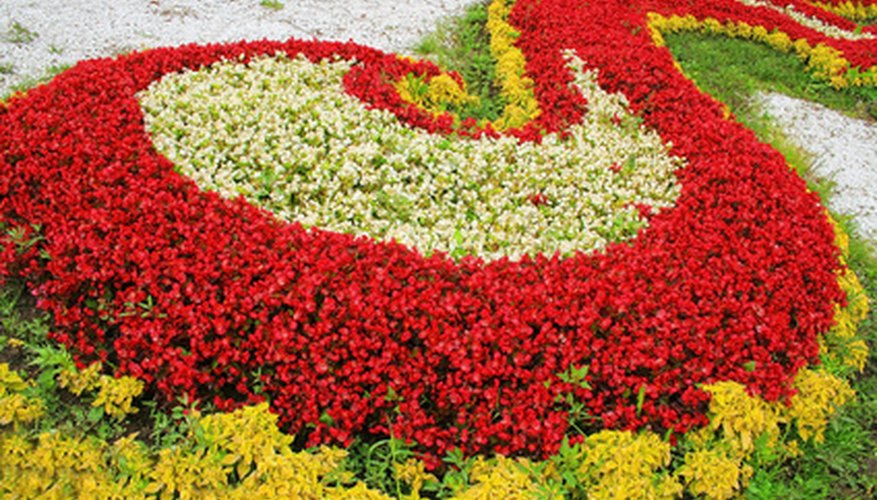 For gardeners who would like to enjoy larger crops and less weeding, raised-bed gardens are a good choice. The soil in these large planting areas is full of nutrients and never gets compacted. The beds can be planted more intensely, so that more food will grow and there is less room left for weeds. While building a raised bed takes more time and work than an ordinary garden plot, raised beds pay off many times after being planted, as they are a permanent part of your garden and only need building once.
Mark out the outline of your garden roughly by digging around it with a shovel. Raised beds are never walked on, so they need to be narrow enough to be worked from both sides. Make your bed from 3 to 5 feet wide, and as long as you want. If you are making more than one bed, leave about 3 feet between the beds to provide a good walkway.
Dig down in your garden about 6 inches. Use the rake to remove any rocks or roots. Smooth the top of the soil.
Place bricks or cinder blocks all the way around the dug-out area to create a wall that is at least 6 inches high. Dig down below the bricks a couple of inches if you want to seat the bricks very securely, and build up a small layer of dirt on the outside of the bricks to hold them in place.
Fill the area inside the wall with a mixture of topsoil and compost. Put in enough soil mixture so that the dirt mounds up in the center. The dirt in the center of the bed will be higher than that at the edge of the bed.
Spread landscaping rocks or gravel in the spaces in between your raised beds. This will help keep your shoes from getting muddy when you water the beds, and will also add an attractive touch to your garden.