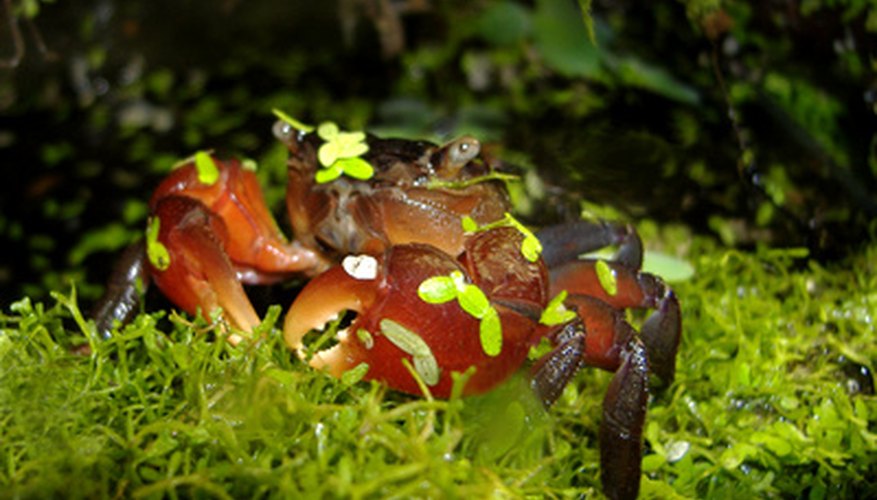 Terrarium gardening is a popular way for gardeners to grow and arrange unique, miniature landscapes. With a few supplies and patience, even a novice gardener can create a lovely display for the home or office. Terrariums are used not only to grow plants, but as realistic ecosystems/homes for lizards, frogs, insects and an array of other creatures.
Add several inches of soil to the terrarium. Try to create hills and valleys of soil to give the planting depth. Rocks and small pieces of wood can be used to hold the soil in place. Dampen the soil with water using the spray bottle. Avoid making the soil soggy.
Arrange the plants according to their mature sizes. Taller plants should be placed toward the back while shorter and more spreading species can be used in the foreground and mid-ground areas. Use a spoon or other suitable object to tamp the soil around plant roots. Water the plants well.
Use a proper light meant for growing plants. The light should be left on for several hours a day to mimic the sun's natural rays. Mix a water-soluble fertilizer to feed the plants once a month.
Using sharp scissors, trim off dying and damaged limbs and blossoms as they appear. If plants begin to outgrow the terrarium, they can be trimmed back to a proper size. If too much condensation builds up on the glass, remove the lid and wipe it off with a clean cloth.