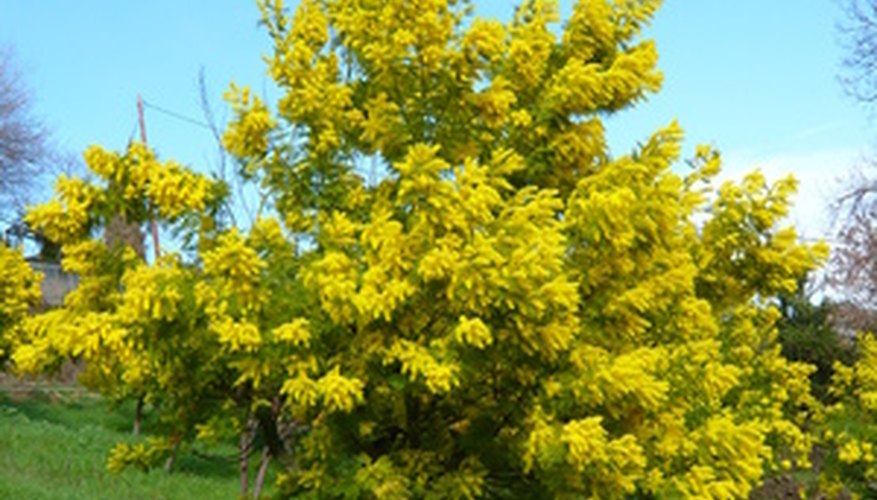 Ornamental trees are ideal for city dwellers. Defined as trees that reach a maximum height of 25 feet, ornamental trees can give a much-needed nature boast to an urban environment. Flowering ornamental trees bring color and whimsy to the spring months.
Flowering Dogwood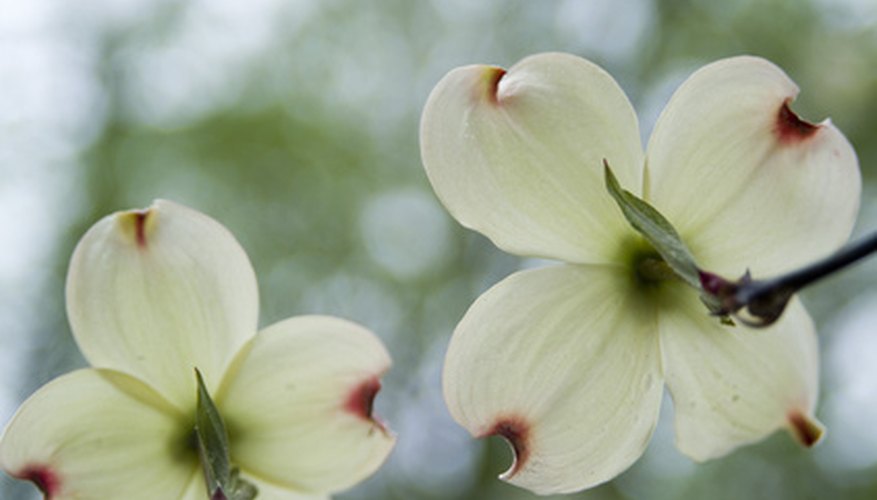 The state tree of Missouri, Flowering Dogwood (Cornus florida) boasts brilliant pink or white flowers in mid-spring. The plant reaches a mature height of 15 to 25 feet and is fairly fast growing. In the autumn the Flowering Dogwood has deep red foliage, and the winter brings red berries that attract birds. The plant can be fickle: if temperatures become too extreme in the summer, the plant may cease to flower the next spring. The tree prefers slightly to moderately acidic soils, and direct (but not blistering) sun to partial shade. Flowering Dogwood grows in zones 5 through 8.
Mimosa Tree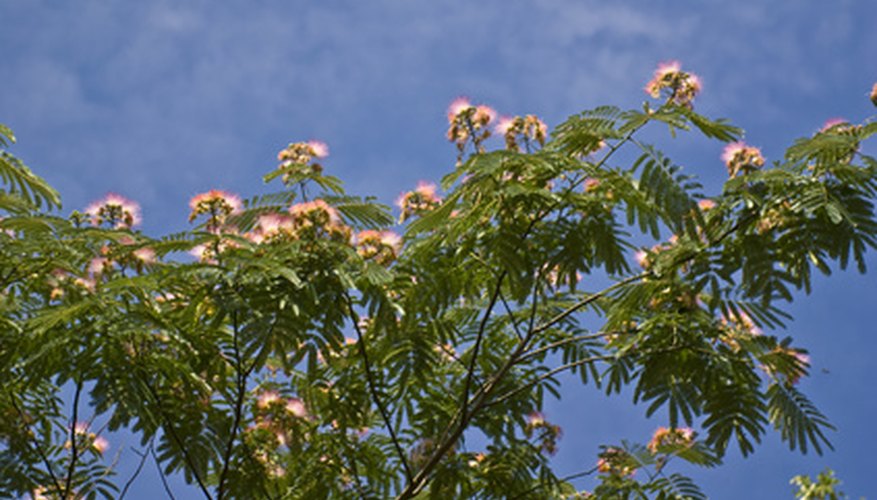 Also known as the "Silk Tree," the Mimosa (Albizia julibrissin) is a flowering tree native to Southern and Eastern Asia. Capping its growth at about 25 feet, the mimosa is a small tree that boasts unusual fluffy, hot pink flowers. The bark is pale gray and somewhat soft. They are extremely hardy, tolerating drought and growing without difficulty in most soil types. Mimosa trees will grow in zones 6 through 10. Mimosa trees require full sun. As a bonus, Mimosas are notorious for their ability to attract hummingbirds.
Washington Hawthorn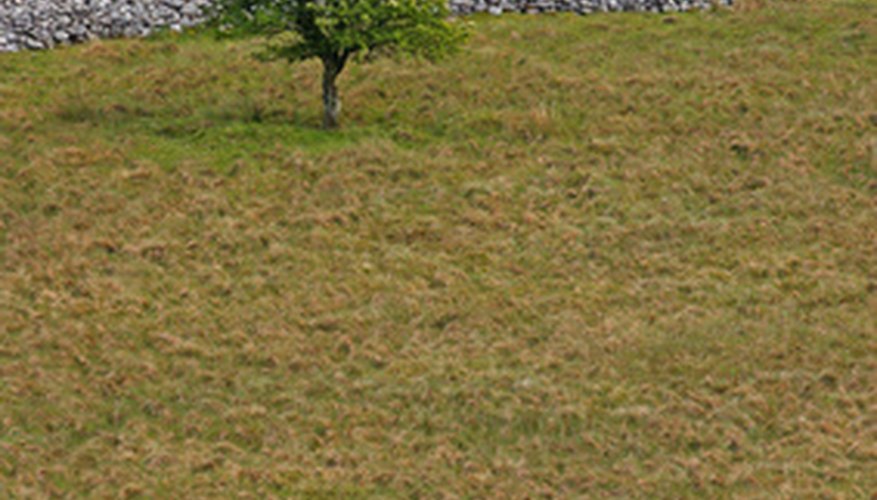 The delicate white flower of the Hawthorn tree, similar in appearance to a wild rose, is the state flower of Missouri thanks to the abundance of these ornamental trees throughout the state. The Washington hawthorn (Crataegus phaenopyrum) is a hardy variety that is fairly disease resistant. The Washington hawthorn has a somewhat rounded shape with a slender trunk. It produces shiny orange fruits after flowering, which adds to its ornamental value. Washington Hawthorns are drought and heat tolerant, and will grow in zones 4 through 8. Hawthorns require full sun or partial sun, though the Hawthorn has no particular soil requirements.