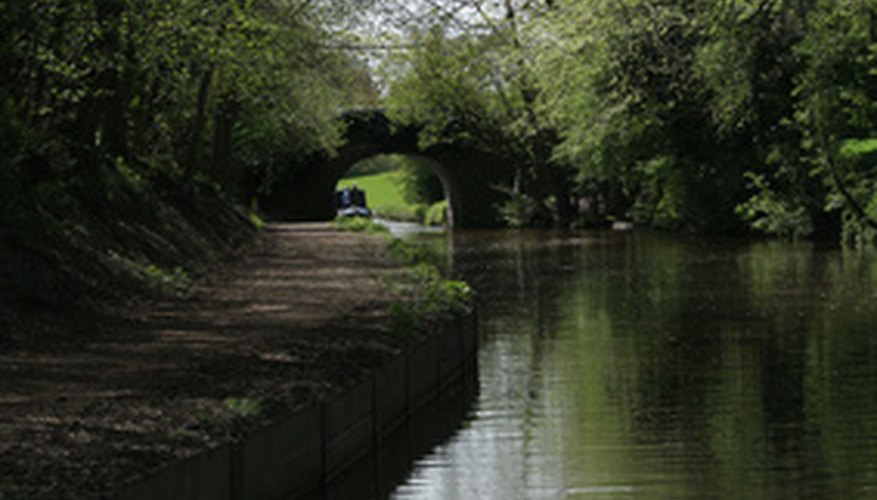 According to YabaNet, planting a shade tree on your property in Texas can potentially reduce your energy bill by 11.4 percent. Shade trees block the hot summer sun from entering your home; and in the winter, they allow the sun rays to enter your home, reducing your heating bill. Numerous shade trees can grow well in Texas. Shade trees are available in fast-growing and slow-growing form.
Bradford Pear
According to A Tree Growers Diary, the Bradford pear (Pyrus calleryana) is also known as the Callery Pear and the Aristocrat. The Bradford pear is an upright ornamental tree. When mature, the tree reaches 30 to 40 feet tall and 20 to 25 feet across. The Bradford Pear has a moderate to fast rate of growth, and has adapted to the entire state of Texas. Bright white flowers bloom in the early spring. The fruit on the Bradford pear is small and inedible. The Bradford pear has copper-red foliage very late in the fall. The tree will grow vertically for the first few years, and then broaden.
Chinese Tallow
The Chinese tallow (Sapium sebiferum) is an upright tree. When mature the tree will reach 30 to 40 feet tall, and 20 to 30 feet across. The Chinese tallow tree has a fast growth rate, and boasts bright red, wine, yellow and orange fall colors. The Chinese tallow is not adapted to shallow, highly alkaline soils. It produces small white berries during the winter.
Fruitless Mulberry
According to the University of California Cooperative Extension, the fruitless mulberry (Morus alba) is a medium-sized spreading tree. When mature the tree will reach 25 to 35 feet tall, and 30 to 40 feet across. When given optimum growth conditions, the fruitless mulberry has a rapid growth rate. It has large, dark green leaves. Due to root growth, plant 6 to 10 feet away from walks, foundations and curbs.
Water Oak
According to Arbor Day Foundation, the water oak (Quercus virginiana) tree is a somewhat upright tree. When mature the tree will reach 50 to 60 feet tall, and 30 to 40 feet across. The Water Oak has a moderate rate of growth and will hold its leaves well into the winter. The fall colors of the tree are yellow to brown. They adapt to acid and neutral soils only. It closely resembles the willow oak tree and does best in the eastern half of Texas.