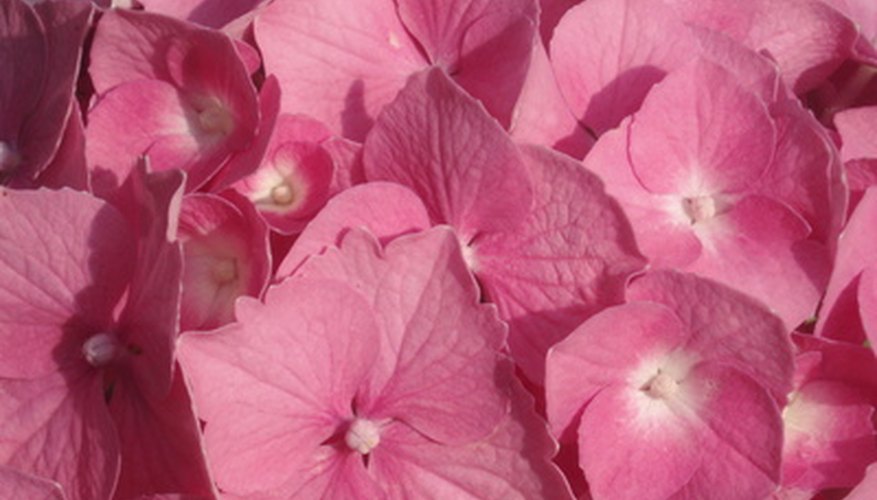 Water, while an absolute necessity, can also cause a lot of problems in the garden. Water on foliage and high humidity levels set up perfect conditions for fungi to grow. There are several fungal diseases of hydrangea that cause black spots, the most notorious and common of which is Cercospora hydrangeae. Although this disease makes the plant look bad, it won't kill it.
Prune off all dead, dying and diseased branches in the spring. If the plants are crowded, prune them enough to provide good air flow around and through each hydrangea plant.
Clean around the bush, making sure to get any dead leaves and other debris. Remove old mulch. This should be done in every spring and again in fall.
Lay down 2 inches of fresh compost around the base of the plant at the beginning of each season.
Apply neem oil at the first sign of an infection.
Things You Will Need
Pruning shears

Compost

Neem oil