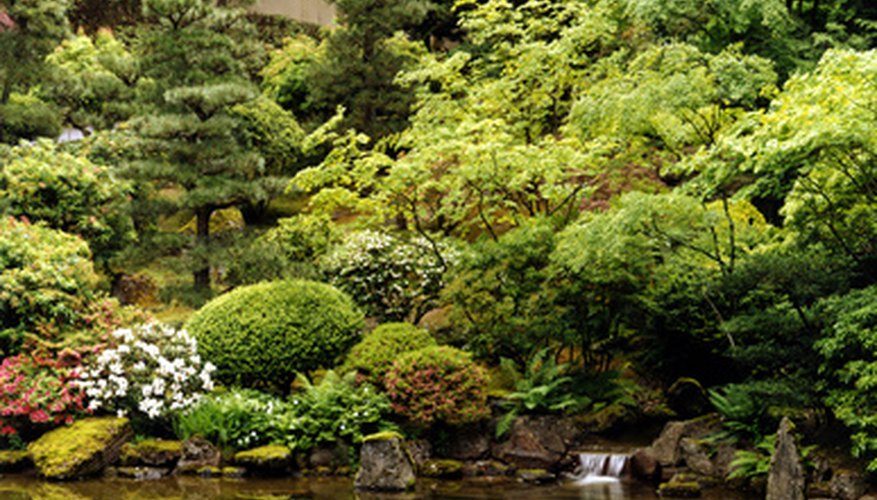 Growing less than 12 inches in height, mondo grass is not a true grass, but a small herb with grass-like leaves and tiny, white, bell-shaped flowers. Gardeners utilize smaller growing varieties of mondo grass as ground covers or border edging. Dense tufts of the foliage in large numbers makes an impressive and attractive alternative to lawn turf, especially in shady spots.
Nomenclature
Mondo grass is an ambiguous common name applied to members of the botanical genus, or grouping, Ophiopogon. As members of the lily family, Lilaceae, some species carry the name lilyturf. Gardeners worldwide consistently call one species, Ophiopogon japonicus, mondo grass. Another species, Ophiopogon planiscapus, also called black mondo grass, bears mentioning since many of its varieties produces deep blackish green foliage.
Origins
The evergreen perennial plant mondo grass hails from the shaded woodlands of Japan, and South Korea.
Ornamental Features
The foliage provides textural interest in the garden year round. Clumps of narrow and linear leaves become flexible but firm white curving slightly, flopping over to resemble a short grass. In summer's warmth, short stems rise among the leaves to reveal small bell-like white flowers that occasionally develop into tiny blue-black berries. The natural or wild form of mondo grass grows 8 to 12 inches in height, but many selected varieties possess shorter stature or variegated foliage that find favor with gardeners.
Growing Requirements
Mondo grass needs a moist, well-draining soil that is slightly acidic in pH (6.0 to 7.0). Lots of organic matter incorporated into the soil promotes lushest and most attractive foliage. In the growing season, water freely to keep soil moist, but diminish watering in the shorter and cooler months of winter. Mondo grass grows best in partially shaded locations, where shifting or dappled sunlight occurs across the day. If summers are cool and soil always moist, the plants tolerate nearly full sun, receiving 6 to 8 hours of direct sunlight daily. Cultivate this species and its varieties in USDA Hardiness Zones 7 through 10 and occasionally cooler areas of Zone 11.
Uses
Mondo grass consistently becomes a thick, attractive ground cover in sylvan settings, under trees and shrubs in shifted shade. Linear plantings form tidy foreground edges to landscape bed borders. Other ornamental applications include as a filler in-between stepping stones or rocks on hillsides and mortar-less retaining walls, or as a ground cover under woody plants displayed in large containers. Varieties 'Compactus' and 'Kyoto Dwarf' reach mature heights less than 2 to 4 inches and make impressive alternatives to lawn turf in massed quantities.