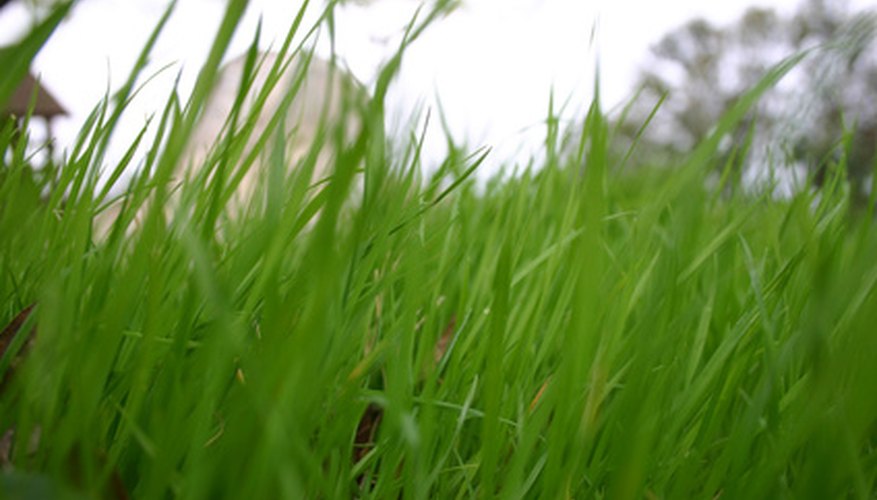 Weed whacker is another name for a string trimmer. There are several brands of trimmers on the market ranging from the Weed Eater, which was the first brand of string trimmer on the market, to brands made by power tool companies such as Black and Decker and companies that are known for heavy duty equipment such as Husqvarna. Changing the string in the cutting head of a trimmer is part of standard maintenance of all trimmers. The process is similar for most trimmers.
Disconnect the power source for your string trimmer. Gas-powered string trimmers require that you pull the boot off of the end of the spark plug. For a battery-powered string trimmer, remove the battery. Unplug an electrical cord on a corded string trimmer.
Turn your string trimmer over and place it on a flat surface so that the cutting head is facing upward.
Remove the cover of the hub by grasping the hub in one hand and the cover in the other and turning the hub's cover until it unscrews. Some hub covers have tabs that you must press inward in order to accomplish this. Pull your hub cover straight upward.
Grasp the spool that is nestled in the hub and pull it upward to remove it from the hub. Clean the remainder of the line off of the spool. Then wipe the spool, hub and hub cover clean of all pollen and grass particles. And check that the spool and hub are damage-free.
Cut new monofilament line for your string trimmer. Single string hubs will require a 15- to 25-foot length of line that is doubled over. Split strings will require two 9-foot sections of line.
Insert your line into the notch inside the hub and wind it in the direction indicated by the arrow. Wind the line evenly and do not let your line overlap. When you have finished, there should be at least a quarter inch space between the line and the edge of the spool. If there is not, you have over-wound your spool. Unwind your line, shorten your spool and wind it again.
Tuck the ends of your line into tabs on the sides of the spool to hold them. At least 6 inches of line should trail from the tabs.
Thread your line through eyelets on the side of the hub and place the spool inside the hub. Replace the hub cover and pull the strings to dislodge them from the tabs. Replace the power source to your string trimmer and prepare to mow.