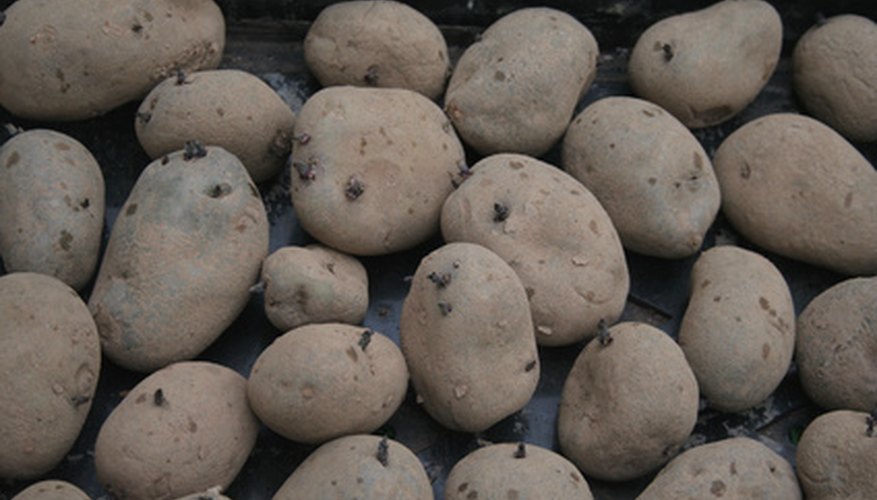 Potatoes are a more difficult vegetable to grow than some others--they require specific requirements for soil conditions and insect and disease control. They must be planted in full sun in a loose, well-drained soil. The soil in which potatoes are planted should also be damp, but not wet--potatoes will rot if there is too much moisture in the soil. Potatoes attract certain insects that will eat the leaves and the stems of the plant. The plants are also prone to certain diseases. Garden centers sell insecticides and fungicides that can prevent disease or insect infestation. If you have the necessary soil requirements and no problems with disease or insects, then your focus should be on the watering requirements of your potato plant.
Touch the soil around the potato plants with the tip of your finger. If the water feels dry to the touch, place your finger into the soil to feel for any moisture. If the soil feels dry at the top and within an inch or two into the soil, proceed with watering.
Spray the soil around the potato plants with a spray wand attached to a hose. The soil should appear moist but should not be saturated. It is important not to over-water potato plants.
Water potato plants lightly on days that the soil is dry to the touch.
Tips
Potato plants may need to be watered more frequently during the summer months.

Potatoes grow close to the surface so it important to monitor when the topsoil becomes dry.