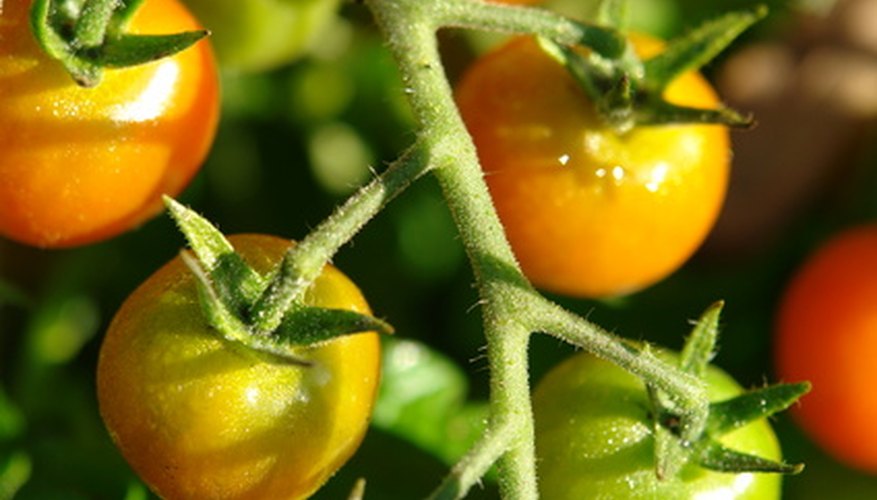 If your tomato plant has flowers that bloom but are not producing fruit, there is one thing that is probably causing it. Tomatoes have flowers with both male parts (stamens) and female parts (pistils). Unlike squash, which has separate male and female flowers, that means that the pollen has a very short way to travel in order to create fruit. Most of the time, gravity rather than bees does the job with tomatoes. If the weather is humid, the pollen may stick and not go where it should. Luckily, this is a problem that is easily remedied.
Identify the stamen, pistil and pollen of any flower that is currently in bloom on your tomato plant. The stamens are the long fronds that stick out of the middle of the bloom. The pistil is the cup-like bottom of the bloom, above which the stamens rise. The yellow material on the ends of the stamens is pollen.
Swirl your dry paintbrush gently over the tops of the stamens. Try to gather as much pollen onto it as you can.
Swab the pollen-coated paintbrush liberally in the pistil of the same flower. This will deposit some of the pollen where it needs to go.
Repeat with any other open blooms you see on your tomato plant. It is OK if you cross-pollinate as well. The tomatoes will still be wonderful.