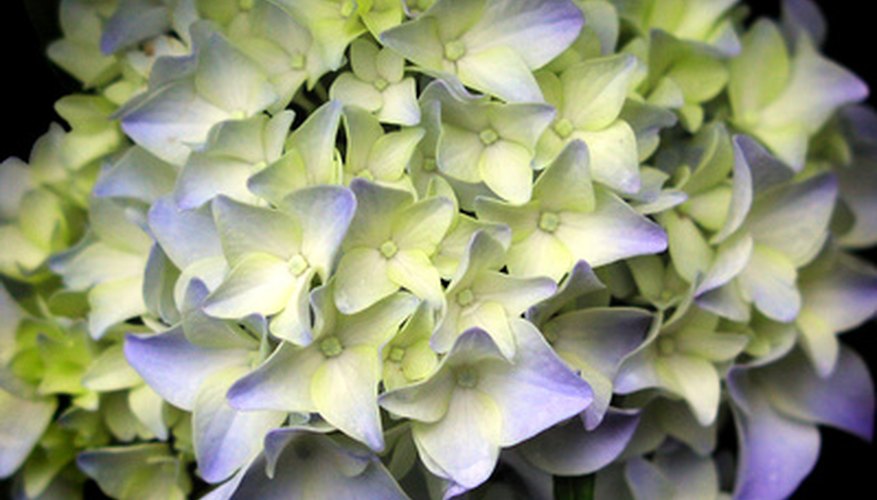 Nantucket is an island in New England located south of Cape Cod, Massachusetts. Providing food and nesting places for wildlife, the trees, shrubs and other plants of Nantucket add to the charm of the quaint houses on the island. If you live in the same USDA cold hardiness zone as Nantucket, Zone 6, you could create a Nantucket garden in your own landscape.
Trees
Deciduous trees like beech, maple and oak can provide shade. Maple and oak can reach a height of 75 feet and a width of 40 feet. Maple looks spectacular in the fall when its leaves turn brilliant colors of red, orange and yellow. Oak's fall colors lean more to yellow and brown. Beech, which branches out low on the trunk, can reach a towering height of 100 feet and 60 feet wide. Its leaves turn yellow-bronze in the fall.
The deep green leaves and red berries of the cone shaped holly trees, both American and English varieties, stand out during the winter.
Shrubs
Inkberry, which is in the holly family, is an evergreen shrub that produces tiny blue-black berries. Inkberry can be used to create a hedge. Inkberry prefers full sun.
Rhododendron (evergreen) and azalea (deciduous or evergreen) shrubs add colorful spring blooms to the landscape. Azalea can be kept pruned as a low, 2 to 3 foot tall shrub. Rhododendron will grow up to 8 feet tall. These shrubs prefer part shade or at least afternoon shade.
The sweet pepper shrub can grow in full sun to full shade. This 8-foot-tall shrub produces fuzzy looking blooms in early summer. Hydrangea, with its large blue, pink or white blooms from early summer into fall, is perfect in a Nantucket garden. Hydrangea needs afternoon shade. Left unpruned, hydrangea can reach a height and width of 5 feet. The blooms of both shrubs can be clipped for floral arrangements.
Flowers
Flowers in a Nantucket garden enjoy full sun and are often suitable for floral arrangements. Iris could be in one or more colors of yellow, white or purple. Red or pink geranium can fill pots or flower boxes or grace the garden with grayish-green dusty miller close by. The tiny, bell-shaped flowers of coral bells hang from 1 to 2 foot long stems that hover over a dense leafy base. Daylilies can provide a continuous summer of yellow blooms. Nelly Moser, a variety of clematis, can climb a trellis or work its way along a picket fence.
Many wildflowers are suitable in a Nantucket garden. Butterfly weed grows to about 24 inches, producing bright orange flowers through the summer. Place swamp rose mallow in the center of a flower bed or against the house where it can show off its height of up to 7 feet. Swamp rose mallow produces pink or white flowers through the summer. Golden rod, not just a wild flower but an herb, can also reach heights of 7 feet. Its golden-yellow flowers appear in late summer.