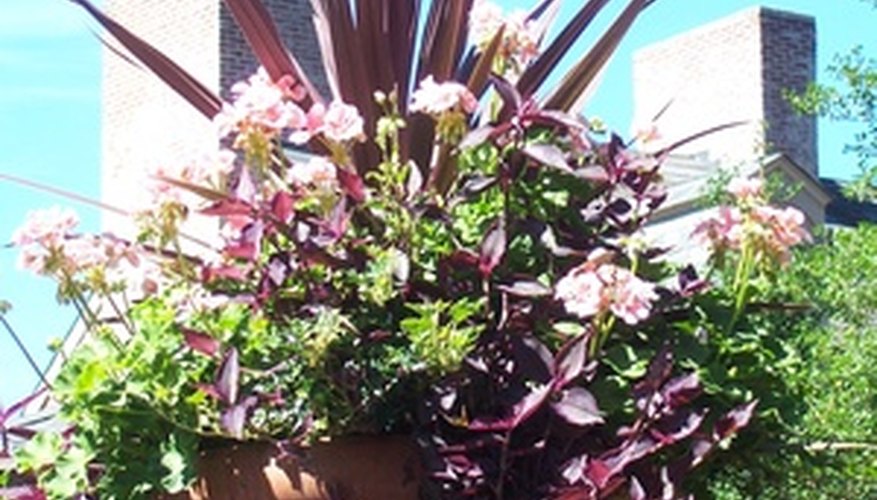 Pots of flowers add interest to decks, patios, walkways and window ledges. Use flower pot arrangements to brighten up a dull corner of the garden. Pots of flower plants create a seasonal look. There are as many ideas for flower pot arrangements as there are for flower bouquets. Start by choosing traditional or unusual containers.
Containers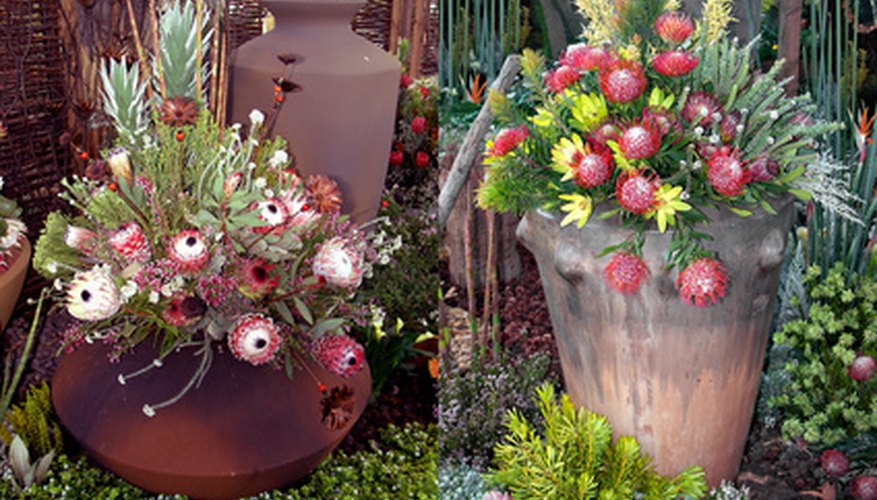 Clay pots are familiar and traditional but any container can be used as a flower pot. Many large size tin olive oil containers have beautiful graphics and look good as flower pots when they are empty. Remove the lid with a can opener and punch four holes in the bottom. You now have an unusual container growing a flower arrangement. Garden centers have brightly colored glazed pots in all sizes and shapes. Be sure to purchase a pot saucer to catch the water which drains from the flower pot.
Perennials or Annuals
Perennials are plants that grow for more than two seasons. Annuals grow, bloom and die in one growing season. Potted flower arrangements can be made from using either type of plant, or a combination of them. Combining perennials and annuals in the same flower pot arrangement creates the possibility of year round greenery and blooming. Know your local weather conditions before you plan which flower plants to grow.
Perennial Flower Combinations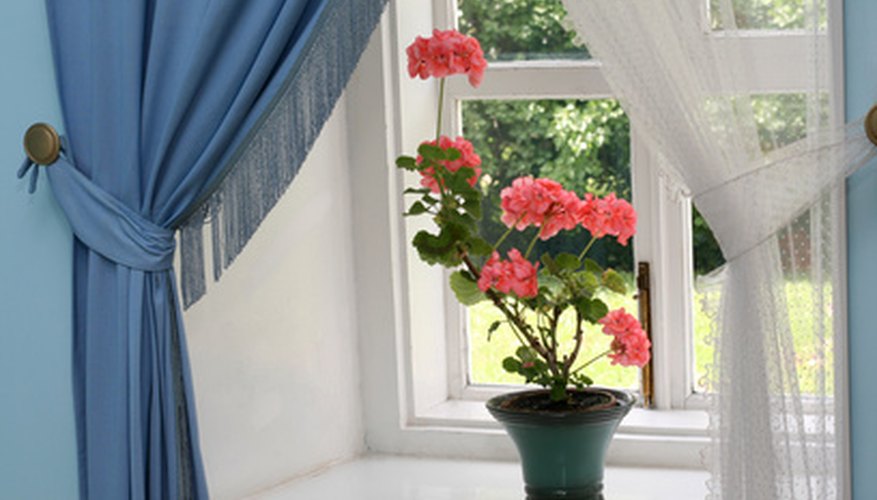 Place the tallest perennials in the middle of the container, working down in size towards the edge. Flower plants with trailing tendrils at the edge are attractive. The dwarf variety of delphinium called 'summer morning' grows to a height of 12 inches and blooms light pink. For medium height choose coral bells for their bright, variegated pink and purple foliage. Vinca has long flowing vines to trail over the edge of the pot. It blooms in blues and purples. Trailing geraniums are a popular choice for perennial flower pot arrangements.
Annual Flower Combinations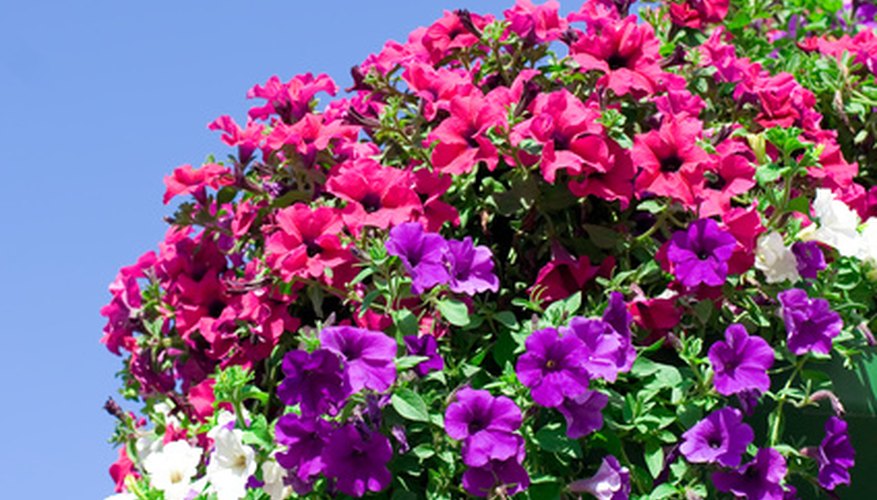 Annuals that bloom in the summer months are good cutting flowers. Plant a flower pot with dwarf zinnias, cornflowers, asters, and marguerite daisies for flowers to cut all summer. Another potted annual flower arrangement combines the dwarf sunflower 'double dandy' with sweet alyssum filling in at the pot's edge. Petunias, verbena, and stock together create an abundance of blooms during hot weather.
Attract Butterflies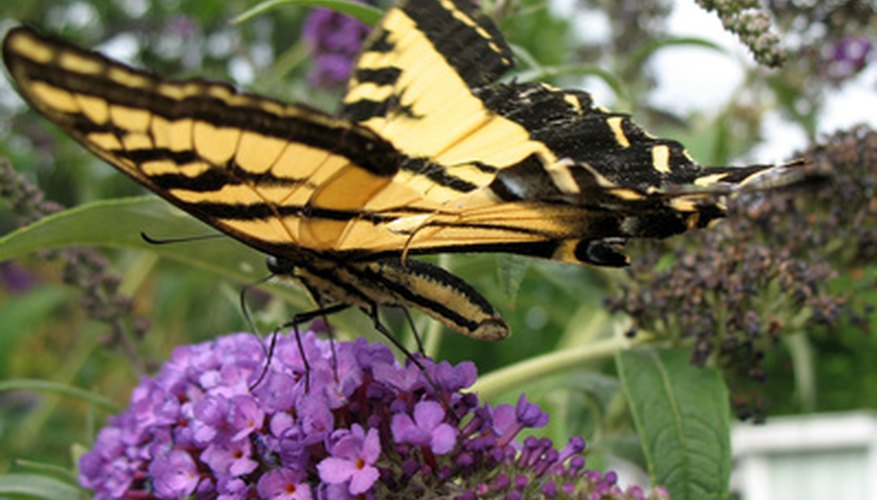 Create a flower pot arrangement to attract butterflies by planting the red blooming Lobelia variety 'fan scarlet' with yellow coreopsis and miniature Shasta daisy. Add Lily-turf, also known as monkey grass, to the pot for its blue flower spikes.