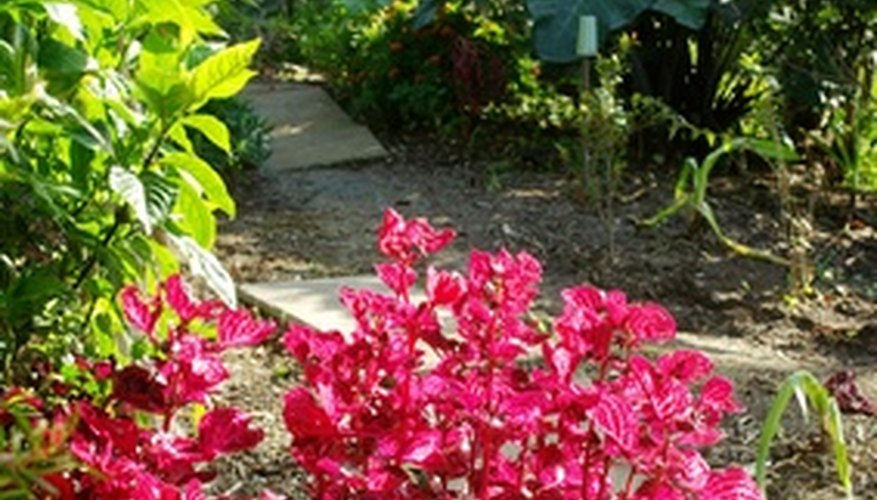 Native wild shrubs of Illinois provide forage and shelter for wildlife as well as springtime flowers and colorful fall foliage. Wild shrubs can be used in landscaping, as hedges, along roadsides, or as specimen plants. Native species of Illinois shrubs are acclimated to various weather and other growing conditions. They are naturally suited to a wide range of temperatures, from freezing winters to blazing summers.
Shadbush or Serviceberry (Amelanchier laevis)
Shadbush shrubs awaken in the spring by opening bronze-colored foliage that later turns to green. Lovely flower clusters appear in the spring, followed by small pink berries that ripen to black later in the summer. The berries are a valuable food source for birds and small mammals. Shadbush prefers loose, moist soil where it can grow to a height of 6 feet.
Mapleleaf Viburnum (Viburnum acerifolium)
Mapleleaf viburnum shrubs grow from 4 to 6 feet in height in sun or shade. They prefer moist soil and are adaptable to a range of soil pH. The showy flower clusters appear in the spring, producing small blue-black fruits that are food for songbirds, game birds, small mammals and small game such as rabbits and squirrels. Mapleleaf viburnum will colonize by suckers, creating a thicket if left to ramble. The striking fall foliage is bright rose to red.
Coralberry, Buckbrush or Indian Current (Symphoricarpos orbiculatus)
Coralberry is a very adaptable, fast growing shrub. It suckers to form a thicket or clumps that are 2 to 5 feet tall. Coralberry will tolerate dry soil with a range of pH. It can be found in open woods, rocky hills and bluffs, prairies and old fields. Coralberry is named for its red-purple fruits that follow pinkish-red flowers. The small berries are valuable winter food for songbirds and upland gamebirds.
American Bladdernut (Staphylea trifolia)
A fast-growing shrub, American bladdernut matures at 10 to 15 feet in height. It is characterized by its showy flower clusters in the spring, which attract a host of butterflies. Pollination results in 1 1/2-inch long papery pods, each containing several hard seeds. American bladdernut suckers easily, growing best in moist soil. It transplants easily and will quickly grow into a tall hedge or windbreak.
Wild Plum or American Plum (Prunus Americana)
Wild plum is a very attractive shrub that suckers to form colonies. It is considered a showy ornamental due to the blossoms that cover the shrub in the spring. A member of the rose family, wild plum attracts several kinds of bees and butterflies. Wild plum produces 1 1/2-inch long red or yellow fruits in the summer. This shrub is easy to transplant and seems to thrive in poor soil with neglect. Wild plum thickets are found in wooded areas, along roadsides and in fence rows. The fruits are highly valued as food for song birds, upland game birds, and game mammals.