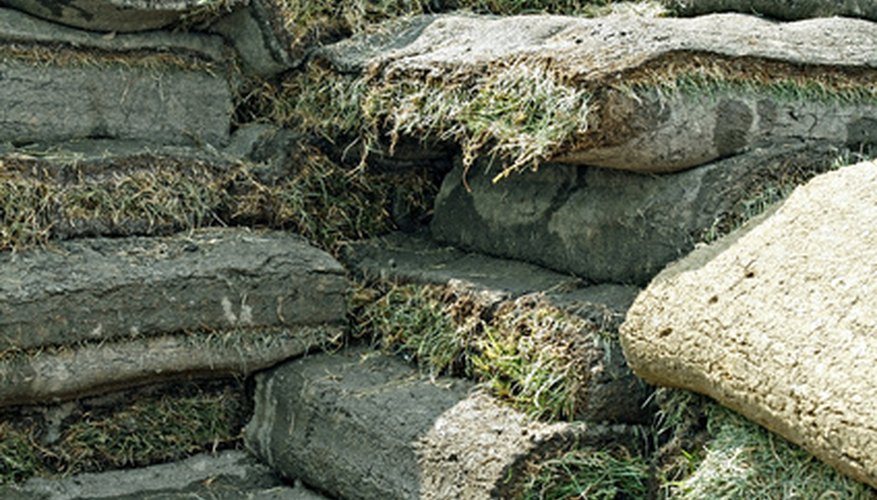 Bermuda grass grows extremely well in warm locations and makes a dense, luxuriant lawn. Bermuda needs warm temperatures and approximately 20 inches of water per year. Hybrid Bermuda grows best in zones 9 through 12. Because hybrid Bermuda grass seeds are sterile, hybrid Bermuda can only be grown from sod or plugs. Bermuda is a warm-weather grass that grows best in zones 9 through 12.
Water the area where you want to plant your hybrid Bermuda once each day for 6 days. Wait 1 day and then spray all of the weeds and grasses with a broad-spectrum herbicide. Do not spray herbicide on a windy day and do not spray if rain is expected within the next 24 hours.
Wait seven days for the vegetation to die from the herbicide spraying. Use a hard steel rake to remove as much dead vegetation and other debris as possible.
Rototill the area to a depth of 12 inches. Break up the soil well. Use your hard steel rake to remove any roots, stones or other debris that the rototiller turns up. Use your rake to level the area.
Spread 2 inches of organic manure on the soil and then rototill the top 6 inches of ground, working the organic matter into the soil. Use your rake to level the ground. Water the ground 24 hours before the arrival of your sod.
Place your hybrid Bermuda grass sod on top of the soil. Use a lawn roller to roll the lawn, pressing the squares of Bermuda grass into solid contact with the soil below.
Water thoroughly. Keep your new hybrid Bermuda sod damp but not saturated for at last 21 days. Depending on the temperature and wind conditions you may have to water more than once each day to keep your sod moist. After 21 says reduce your watering to twice a week. After 45 days put your lawn on a normal watering schedule.
Things You Will Need
Water

Broad-spectrum herbicide

Hard steel rake

Rototiller

Organic manure

Hybrid Bermuda sod

Lawn roller
Tip
Never plant hybrid Bermuda grass until the ground temperature has reached 60 to 70 degrees F and all possibility of frost is passed.