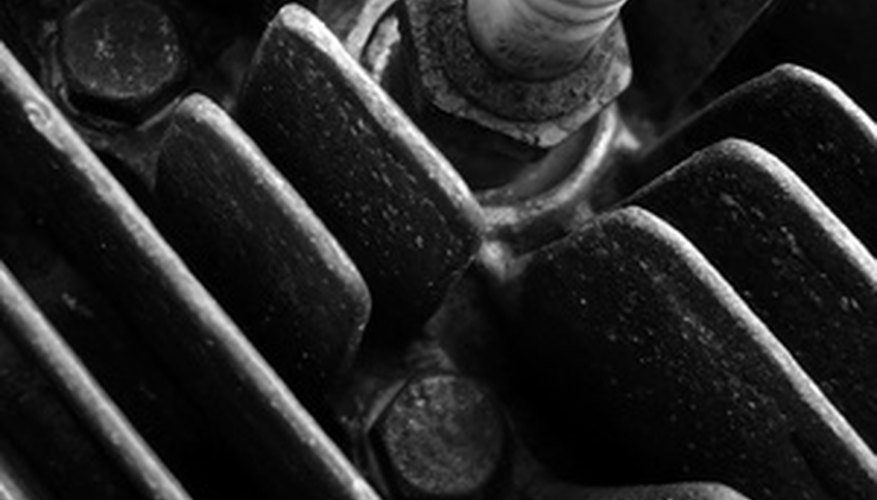 Weed Eater was the original string trimmer company. Because of this, many string trimmers are generically referred to as a weed eater. Today the Weed Eater Co. is a subsidiary of Husqvarna. The company manufactures the FeatherLite model for sale at Wal-Mart. Like all weed trimmers, a FeatherLite trimmer requires maintenance that includes restringing the head of the trimmer. Restringing the head of a FeatherLite trimmer is simple.
Disconnect the spark plug by pulling off the spark plug boot with a twisting motion before working on the FeatherLite. Loosen the spark plug with a ¾ inch wrench and pull it from the spark plug cylinder.
Pull the spool off of the hub by grasping the tap button at the center of the hub.
Remove the remnants of line from the spool. Clean the spool and the hub with a clean cloth.
Cut 20 feet of line for your FeatherLite Weed Eater. Insert the end of the line ½ inch into the notch at the center of the spool.
Wind the line around the spool in the direction that the arrows printed on the spool indicate. Unwind 3 to 5 inches of line and place it in the notch on the side of the spool.
Thread the loose line through the exit hole in the hub. Align the line with this exit hole and press the spool onto the hub until it snaps into place.
Tug on the line in the exit hole to release it from the notch.
Insert the spark plug back into the socket and tighten it back in place with the wrench. Place the spark plug boot back over the top of the spark plug.
Things You Will Need
FeatherLite trimmer

¾ inch wrench

Utility knife

Replacement nylon string
Resources