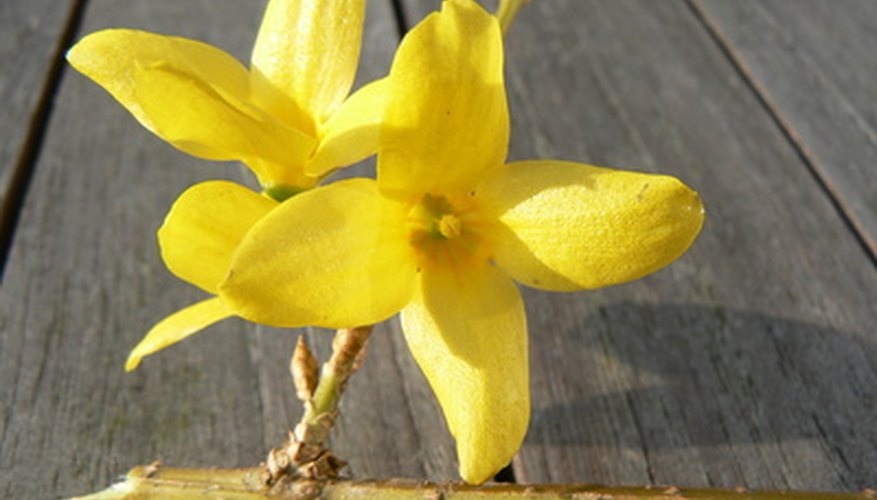 The perfect garden exhibits rich soil, adequate light, wind protection and excellent drainage after a hard rain. In truth, most gardeners must accept that the landscape rarely makes gardening so easy. Windy locations require the use of hard plants that tolerate difficult conditions featuring dry soil and direct winds. The best chance for successful planting involves choosing wind-resistant perennial plants. These beautiful additions to the landscape allow homeowners to landscape the most difficult locations with perennial plants that will return every year with striking foliage and blooms.
Feather Reedgrass
The family of ornamental grasses offers a perfect choice for windy locations in the landscape. Feather reedgrass grows to a height of 4 feet and features frond-like foliage that characterizes many decorative grasses. Foliage color is medium green and arches gracefully from the center of this clumping ornamental grass. This perennial maintains color throughout the summer and turns to a light gold color in the fall. Feather reedgrass produces wispy, buff-colored flowers. This variety of ornamental grass tolerates the dry soil conditions associated with windy locations, as well as wet areas. This versatile plant prefers a location featuring full sun to partial shade. Plant feather reed grass in full sun in USDA hardiness zones 5 to 8.
Russian Sage
Russian sage is a hardy plant that produces tiny blue flowers from mid summer to fall. This lovely plant from the sage family features thin foliage and flower stalks that tolerate windy locations. Russian sage grows to a mature height of 3 feet and demonstrates an arched growing pattern when given plenty of room to expand. This plant grows well in dry soils but needs adequate water to become established. Plant Russian sage in zones 5 to 9 in full sun to experience the delightful fragrance and benefits of the open foliage of this sturdy plant.
Forsythia
The beautiful yellow blooms of the forsythia announce the beginning of spring each year. Bright, four-petal clusters of flowers form along all branches to give this plant a truly stunning display. Forsythia's delicate blooms belie the strength of this plant. Once blooms fall, sturdy foliage appears to form a rugged plant that performs well in any location. Small leaves make the forsythia tolerant of windy locations, since the reduced leaf size limits wind resistance. Choose cultivars carefully by checking for your particular USDA hardiness zone. Some cultivars thrive in zones 5 to 7 while others are limited to zone 4.