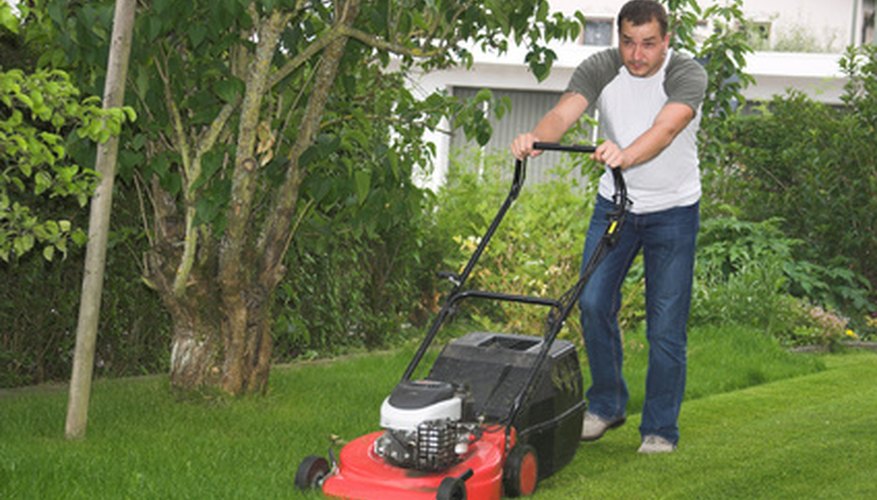 Under normal conditions, lawn mower blades will last a full season. Blades should be sharpened, however, on a regular basis. If a mower blade becomes bent or damaged by rocks or debris, replace it. Make sure you replace a blade with one approved for your model of lawn mower model. Using incorrect blades can be dangerous to you and to your machine.
Disconnect the spark-plug wire from the spark plug. Grasp the rubber plug cap, and pull it gently away from the spark plug. Turn the mower on its side so the carburetor is on the high side, farthest from the ground.
Put on protective gloves, and turn the blade so it is in vertical position. Place the block of wood on the lower side of the housing on the right side of the blade. Place your foot (with shoes on) on the right side of the wood to keep the blade from turning.
Determine which wrench you need to remove the the nut at the center of the blade. Grasp the blade with one gloved hand, and place the wrench onto the bolt. Loosen the bolt by turning it counterclockwise.
Carefully remove the bolt, lock nut and washer by sliding them off the edge of the blade. Set these parts aside. Remove the blade from the adapter connected to the drive shaft.
Things You Will Need
Box-wrench set

2 x 4 block of wood

Protective gloves
References