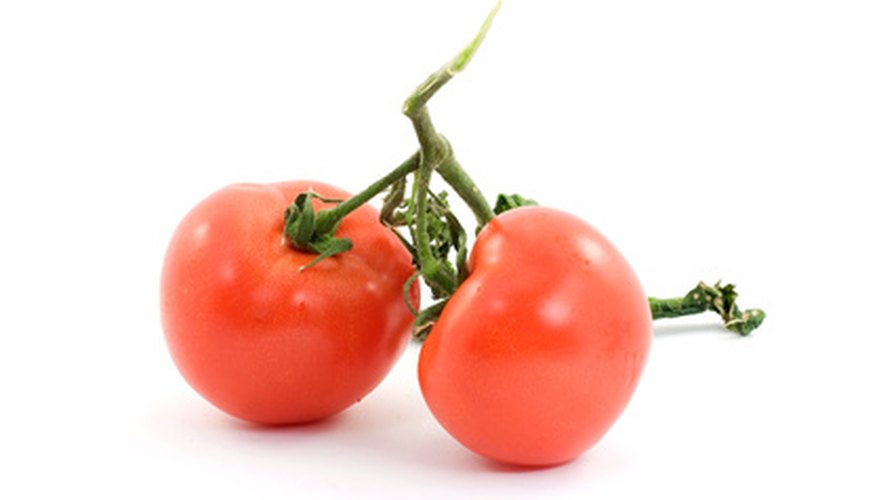 Growing vegetables in a container on your patio is one way to ensure you have fresh food at your fingertips. Container gardening is ideal for apartment dwellers, the elderly or disabled, and for those who have land that has poor drainage or rocky soil. Many standard varieties of vegetables can be grown in containers, but some varieties are engineered to be more compact with a high yield. Grow vegetables on your patio and enjoy the ease and convenience of container gardening.
Tomatoes
A good container cherry tomato variety is Tiny Tim. This is a determinate plant (fruit ripens in a short span of time) that has red, 3/4-inch fruit and matures in 45 to 55 days. Another determinate cherry variety is Small Fry, which can be grown in hanging baskets and matures in approximately 72 days. Nearly all varieties of standard-sized tomatoes can be grown in half-barrels, bushel baskets, tubs and 5-gallon containers, states Larry Bass, Extension Horticultural Specialist at North Carolina Cooperative Extension Service. A full-sized tomato plant will need considerable support.
Peppers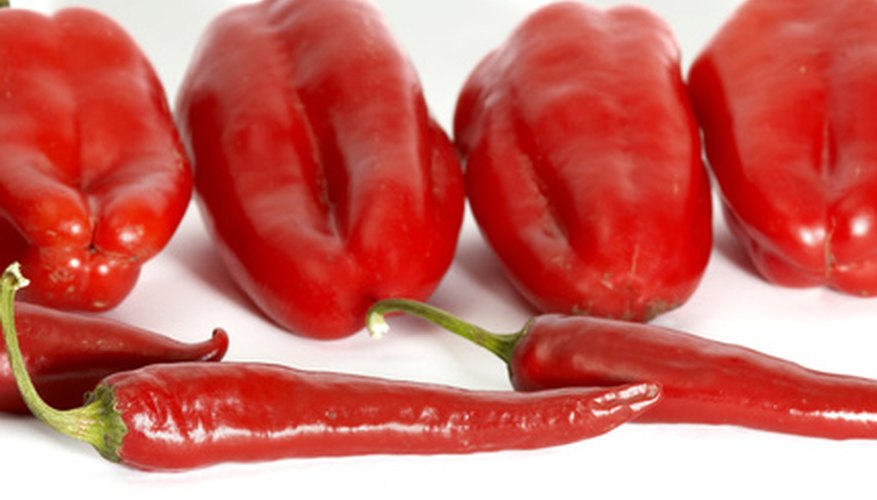 The Yolo Wonder sweet bell pepper is recommended for containers. The plant grows to a height of 22 inches with dense, thick growth. The sweet peppers are red and thick-skinned at maturity, which is approximately 75 days. Another sweet bell pepper is the Keystone Resistant Giant. This heirloom pepper grows to 30 inches and produces 5 inch long, dark green peppers. The Keystone Resistant Giant has resistance to the tobacco mosaic virus. It requires approximately 78 days to maturity. A hot pepper variety that grows well in a container is the Jalapeno M. At maturity, which is about 73 days, the plant is approximately 26 inches tall and produces 1 1/2 inch long green peppers.
Beans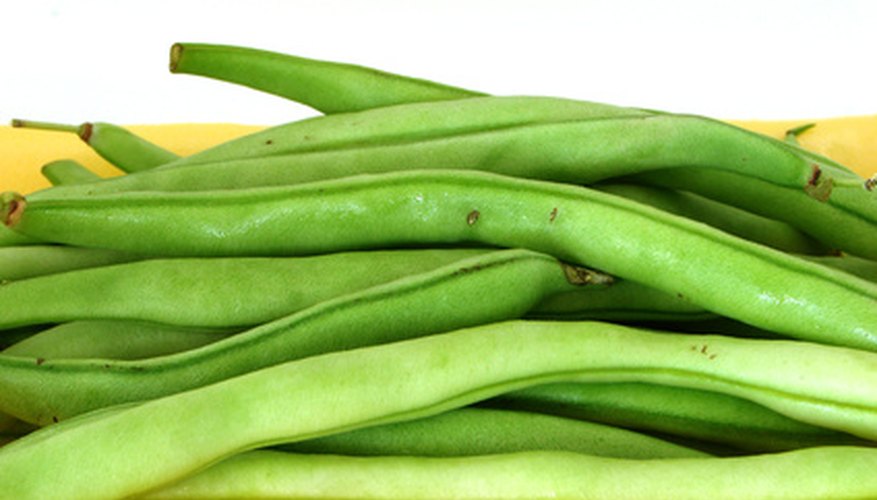 A bush bean that grows well in a container is Top Crop, also known as Topcrop. This plant grows 15 to 18 inches tall and produces stringless beans that are 6 or 7 inches in length. Top Crop matures in approximately 52 days. Kentucky Wonder is a pole bean that also grows well in a container. This heirloom plant produces stringless beans that grow up to 9 inches in length. Cornell University Cooperative Extension states that this bean can be dried and used as a shell bean. Kentucky Wonder matures in about 65 days.
Onions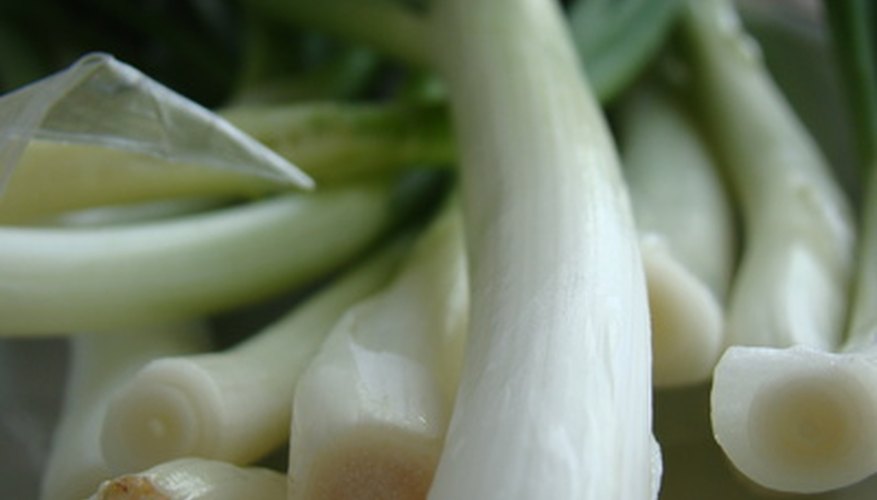 Bunching onions grow well in containers. Evergreen Bunching onions are also known as Evergreen Hardy and Evergreen Spring Bunching onions. They can take anywhere from 60 to 120 days to mature. These onions have white stalks and need little stripping. Another onion that grows well in containers is the Crystal White Wax onion. This onion is considered a bunching onion, but has a small bulb that can be used in soups and stews, much like a pearl onion. The Crystal White Wax onion is also used as a pickling onion. It matures in 70 to 90 days.