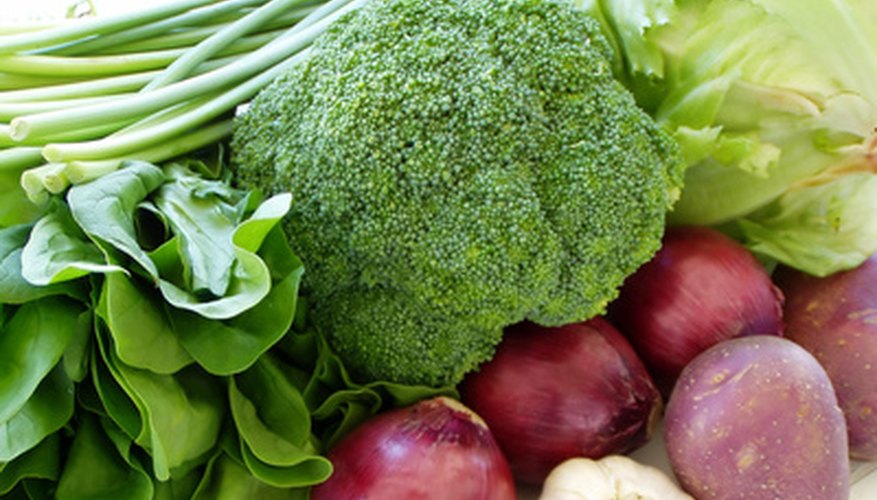 green vegetables image by archana bhartia from Fotolia.com
Central Oklahoma is largely a USDA cold hardiness zone 7 area, but some parts are zone 6. Check your local microclimate when planting, and keep an eye on your local frost dates to know how late you can plant in the fall. Central Oklahoma has a long growing season in comparison with many areas of the country, so fall vegetable plantings will yield well. Choose what kind of vegetable you plant based on its growing period and how long you have left before the fist killing frost.
Amend the soil for fall plantings with rich compost to make sure of good germination and harvest. This is especially important if you are planting them in areas of your garden that already have been home to an early crop, as you should restore nutrients to the soil.
Select vegetables that will germinate and harvest quickly, and that are frost hardy. Rhubarb and asparagus can be planted in the fall with good results. Other cool-season vegetables that are hardy include broccoli, cabbage, kohlrabi, and spinach, and root vegetables like onion, potato, radish and turnip.
Plant longer-germinating crops in late summer, like broccoli and potato. Choose varieties that have shorter germinating times if possible, however. Fertilize at planting time to give them a good start.
Plant short-germinating crops like radish and onion in the fall. Some varieties of radish are ready for harvest in a month, while onions can be ready in two months. Fertilize these also, and mulch to keep any light frosts from reaching them.
Mulch all your fall vegetables and crops before the first frost comes. In central Oklahoma, that could be as late as early November, but may be in October, depending on your local microclimate and altitude.
Set up cold frames if needed. You can easily keep harvesting fall vegetables after light frosts have arrived, by placing cold frames around your plants. Cover these at night, and uncover them during the day to take advantage of fall sunshine.
Things You Will Need
Compost

Cool-season vegetable seeds

Fertilizer

Mulch

Cold frames